---

Local Seasonal Employment opportunities at Perisher!
Do you have friends or family in the area who would love to work for Perisher during the winter season but find it hard to commit to a 38 hour week? In 2019 Perisher have a number of flexible working arrangements including casual and part time work to suit existing commitments with work and or school. Local employees will also claim staff benefits including access to free skiing and boarding and staff discounts on lessons, meals and retail. Know someone? Get them to log onto the Perisher Jobs page, search for 2019 Local Employment Opportunities and apply today!
Refer a Friend and Bring on the Ka-Ching!
Don't forget if you Refer-A-Friend you could win a whopping $4,500 worth of major prizes!
To be eligible, you must either return to work at Perisher this season or be a 2019 Epic Australia Pass Holder and the person you refer must be a new staff member and note your full name as the person who referred them when prompted during their application.
The winner of the Grand Prize will win themselves a $1,000 Travel Voucher plus $1,500 Perisher Money with two lucky Runners-Up each receiving a $500 Travel Voucher and $500 Perisher Money. Each new 2019 staff member referred will score a $25 Perisher Money credit.
So, what are you waiting for? Get your family and mates to apply by no later than Sunday 28th April 2019. (LTPS/19/31424)
---

Charlie Webb with his new friend prior to a safe release back into the wild!
Working with Snakes and a Platypus!
Welcome to summer in Perisher, where just another day in the office can quickly turn into an 'experience of a life time'. For the Skitube team at Bullocks Flat their experience of a lifetime involves backfilling a trench, a snake and a platypus!
The maintenance team were working on an open pit at the Skitube and arrived on site early morning to find a (very) unwelcome slithering visitor enjoying their fresh pit. Gary Clarke, the resident snake wrangler, was called to remove a copperhead snake. Gary, like the local hero that he is, arrived and calmly asked the boys (who were all keeping their distance) if they wanted the platypus removed as well… With platypus being extremely shy creatures encountering one first hand in the wild is very rare – making this an unexpected, but not unwelcome 'experience of a lifetime!' with some great photos taken by the team showing Charlie Webb with the rescued animal.
While trying to remove the natives the snake took off up one of the pipes, which then spooked the platypus who then took off up the other pipe… Luckily for Gary and the boys the snake eventually backed out of the pipe, was (safely) captured and returned to the wild! Snake free, the excited team of staff were able to flush out the platypus, get a couple of pics (for the memory books) and move it to a new, safer home!
It's not every day that you get to work somewhere that offers such an array of natural challenges and experiences - well done guys!
---

Perisher Footy Tipping Competition 2019
Perisher are running a footy tipping competition for the 2019 season. Great prize money is up for grabs plus the chance for bragging rights with your workmates!
For those interested in taking part visit the website and enter the competition name "Perisher", then click on the trophy icon next to the competition name to join. The password to join is "Snowball". For any further details regarding the comp please contact This email address is being protected from spambots. You need JavaScript enabled to view it..
---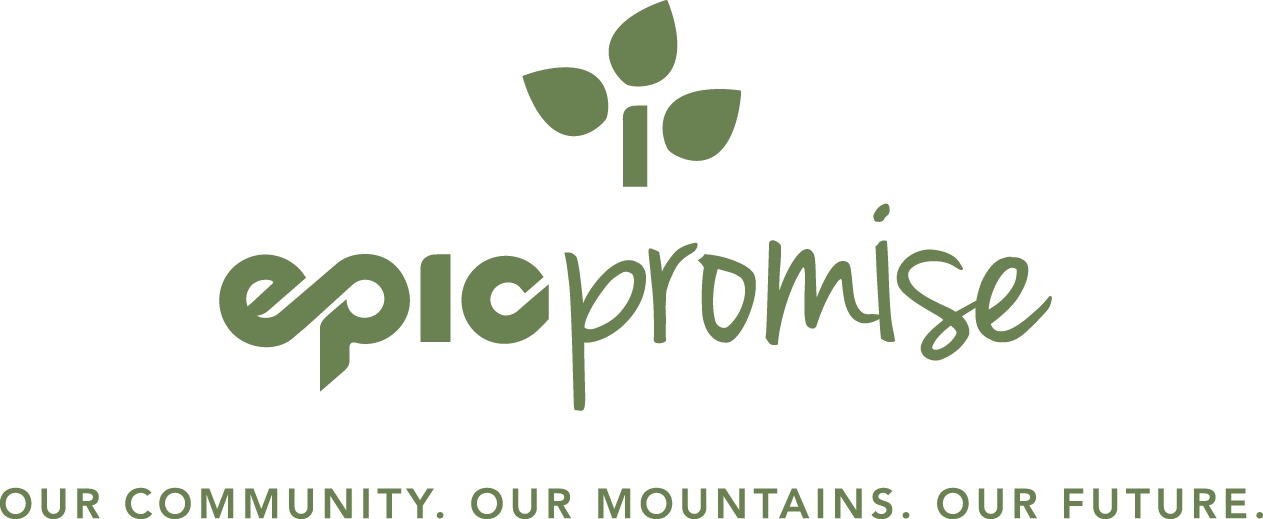 EpicPromise Grants
Through Perisher, Vail Resorts supports our EpicPromise partnerships with a combination of cash grants, product donations and volunteer time to bolster programs and/or fundraising events.
Where We Give
Through Perisher, Vail Resorts only supports non-profits that are based in our Snowy Mountains communities, being the towns and localities of Perisher Valley, Smiggin Holes, Guthega, Jindabyne, Berridale, Dalgety and Cooma.
What We Support
Our EpicPromise grants and donations focus on youth programs and environmental initiatives that impact our local communities in the Snowy Mountains.
If you are part of, or know of groups that satisfy the criteria to benefit from an EpicPromise Grant than we strongly encourage you to apply.
---
CSS - Coffin-Siris Syndrome - Fundraising Event 29 March 2019
David Kelly who works at Smiggins Workshop and his beautiful wife Nat have been through countless hospital visits, medical appointments and procedures and are still uncertain of what the future may hold for their son Declan. Declan is 8 years old and was diagnosed with CSS in September 2018. Since his son's diagnoses, David and Nat have done everything they can to understand the disorder and have reached out to other families in the same situation.
Dave continues his campaign to fundraise not only for his son and family but for other families struggling as well. A conference is scheduled to be held in Jindabyne later this year so that families can share experiences, compare notes, medications, therapies and debrief each other. The leading geneticist in this field from the USA has been invited to the conference, and at this stage is seriously considering making the journey over.
A fundraising event will take place on 29 March 2019 at Rydges Horizons in Jindabyne, where (for $99 per person) there will be canapes followed by a sit-down meal, dessert and a two-hour beverage package. Guests will be entertained with live music by Corroboree Frog and Scott Harris, as well as auctions, raffles and prizes. Tickets are still available – have you got yours? For tickets visit the link below and search for Uniting CSS Families.
---
Staff Feedback - Let us know your thoughts!