---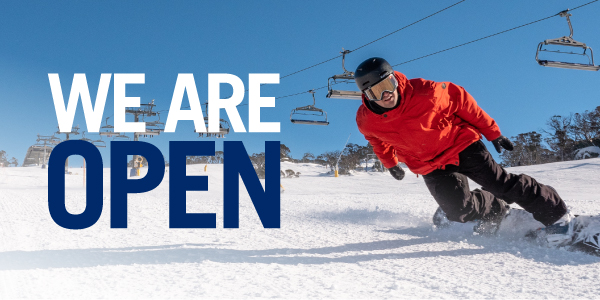 2019 Season Early Opening!
After four days of blizzard conditions and 75cm of snow, Perisher has opened a week ahead of schedule! Time to dust off your skis and boards and get all your onboarding tasks completed! Once you have completed all these tasks, your staff passes will be active and ready to go.

A big thanks to all staff who have made early opening possible!
---

Long Weekend and Peak Festival Activities
Lifts will be spinning and the resort will be a ridiculously fun place to be over the long weekend. If you have some free time to enjoy the opening weekend's activities in Perisher, then get your mates together and get amongst it.
Plus the 11th annual PEAK Music Festival is jam packed with a whole list of entertainers who are sure to not disappoint!
Employee Parking information – Overnight carparking in Perisher and Smiggin Holes is not permitted for the duration of the winter season (as advised by NPWS). Staff living in on mountain accommodation will need to park their car at Bullocks Flat. Staff have an allocated parking area at Bullocks Flat signed with an 'S'.

Smiggins Shuttle - A free shuttle service operates (on a continuous loop) between Perisher Valley and Smiggin Holes between 7:30am and 5:30pm and will commence Friday 7 June!
---
Staff Discounts
Don't forget staff are entitled to a 20% discount in our Slopestyle Mountain Sports Retail outlets. They stock all the major brands including Burton, Capita, Volkl, Salomon, Helly Hansen, O'Neill, Spyder, Oakley, Smith and more!

The retail outlets have great deals on ex demo skis and boards as well as last season's stock available at heavily discounted prices.

Don't get burnt paying full retail when you can take advantage of this great staff privilege. You also have the option of using Perisher's payroll deduction system (for work purchases) such as boots, thermals and the like.

There are three retail outlets in the Perisher Centre, with friendly and experienced staff to help you with all your clothing and equipment needs.

So drop in and get your season started with some great savings!!
---
Ski & Board Sale - Long Weekend
The annual Ski & Board Sale is on again this Long Weekend in Jindabyne. If it is a pair of skis or new snowboard you are after, or perhaps looking for a piece of outerwear to complete your look then you do not want to miss out on the full range of new and pre-loved snow sport gear.

The sale is held in the Jindabyne Memorial Hall in the Old Town Centre on both Saturday 8th and Sunday 9th June between 8.00am and 6.00pm. Come in and pick up some bargains!
---

Kosciuszko National Park Access Passes
Perisher Ski Resort is located within Kosciuszko National Park (KNP), which is managed by the NSW Office of Environment and Heritage (OEH). Any vehicle entering KNP must display a valid Access Pass PRIOR to entering the park, including all Perisher staff personal vehicles.

For more information on how to apply for and where you will need a KNP Access Pass, login to your Perisher Bridge Profile to access the Kosciuszko National Park Access Pass short course.
---
Flu Vaccinations - Stay Healthy This Winter!
Consistent with our "Be Safe" value Perisher is offering FREE Flu Vaccinations available to permanent and winter seasonal staff who have commenced employment. Flu Vaccinations will take place at either of the two Jindabyne Medical practices and will need to be booked outside of work hours.
Vouchers are currently available for collection from the Perisher HR office.
---
Opening of Snow Season Service

On Saturday 8th June from 11.00am members of the local churches will be holding their Opening of Snow Season Service at the Alpine Church on Front Valley. All guests and staff are welcome to attend.

---

Vail Resorts News
After a record breaking season in North America, Breckenridge has extended their 2018-19 season to end on June 9th, our official opening weekend! After a record breaking season in North America, Breckenridge has extended their 2018-19 season to end on June 9th, our official opening weekend!

Did you know that Vail Resorts hosts a podcast? For all things Epic, check out Epic by Nature, a podcast featuring Vail Resorts employees, guests, mountains and communities.
---

Staff Feedback - Let us know your thoughts!
We've been receiving an increase in staff feedback and have been really impressed by everyone's great ideas for improving guest and staff experience. Everyone is encouraged to submit their feedback through the link below, there is no idea too big or small! We look forward to hearing from you all during the coming winter season.