The perfectly shaped takeoffs of the Front Valley Slopestyle Terrain Park played host to the Perisher Parks Showdown, Perisher's premiere slopestyle event and one which is highly anticipated by freestyle riders from around the country. The clock struck 9 and Perisher Parks Showdown was under way, with over $10,000 in cash & prizes courtesy of Perisher, Oakley and Skullcandy up for grabs, riders rolled the dice to take it all.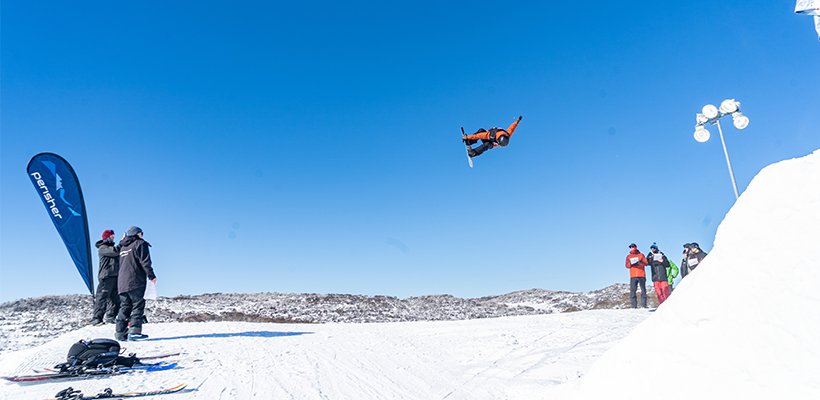 Josh Vagne showing some mystic style
Boots and bindings were buckled as riders saddled up to lace a run through the purpose built course. A course which consisted of an urban rail garden set-up to start things off, into a rail-to-gap option which then ran riders into 3 sizable jumps, measuring in at 40, 45 and 60 feet respectively.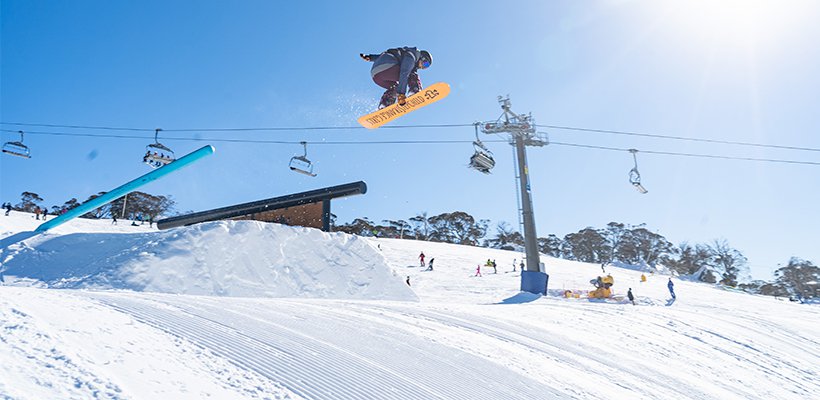 Jade McJannett putting her run together on feature 2.
Across the divisions Male & Female, Ski & Snowboard, Grom (Under 12 years), Youth (Ages 13-15), Rookie (Ages 16-18), and Open, riders looked to showcase their best tricks throughout the course; landing clean with style being your ticket to glory, with loot being the reward for efforts in doing so. Jade McJannett took out the ladies snowboard field, with the a super stylish frontside boardslide in the rail garden, while Abi Harrigan took the honors for the ladies ski, with a solid left 360 on the first jump. On the men's side, Matty Cox laced a run throughout the course, with a gap backside 270 on the kinked rail up top, into a 450 out on the pole jam, with jumps consisting of an off-toes cab 900, backing it up with a backside 1260 to finish things off. While Men's ski was a hotly contested field, where British skier Chris McCormick edged out local boy Cameron Waddell for the top spot, with run which included a 450 out on the pole jam, into back-to-back 900s and a double 1080 on the final kicker.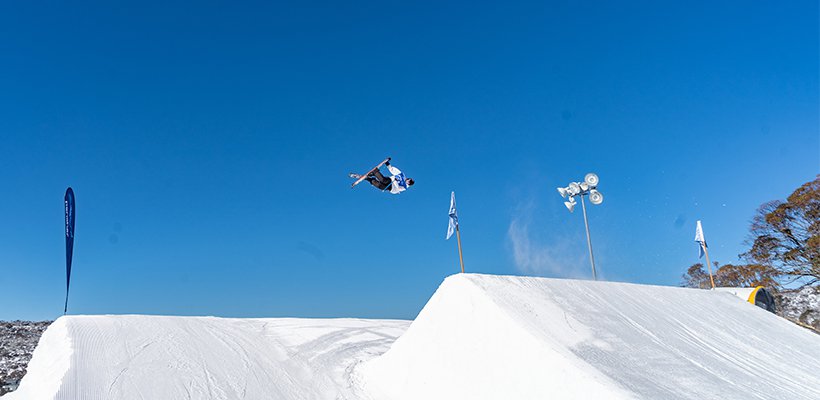 Matt McCormick mid 900 on jump1.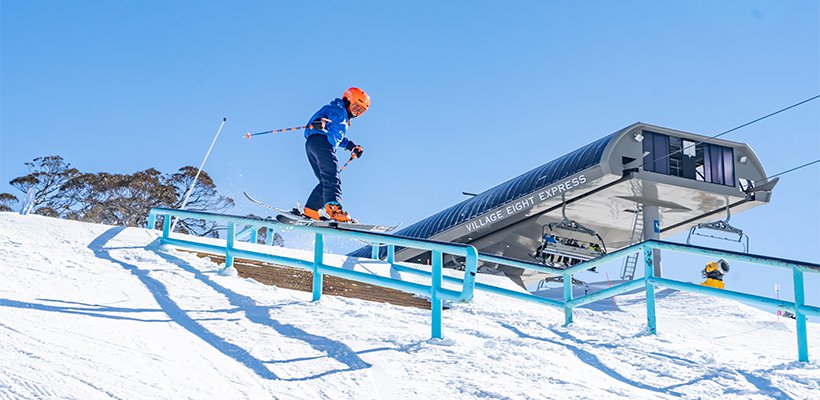 Toby McIlwaine sliding through the urban rail garden feature
The Front Valley Slopestyle course will be back in action in just over a months' time for the Australia Junior Freeride Championships. Where the top juniors both local and international will battle it out for the National titles.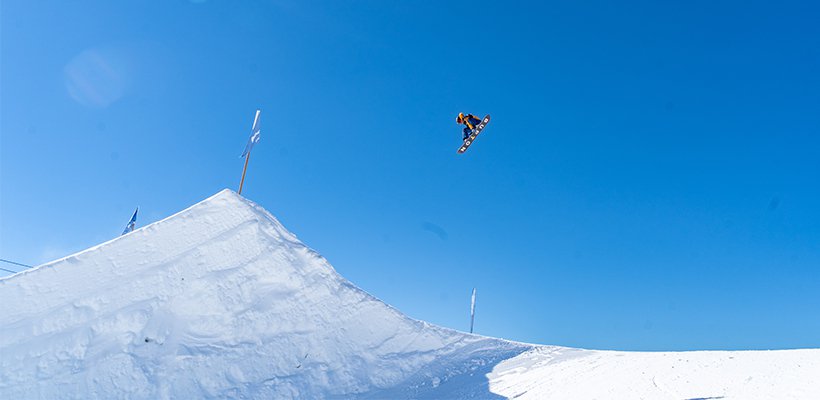 Valentino Gueselli taking flight on the bottom booter.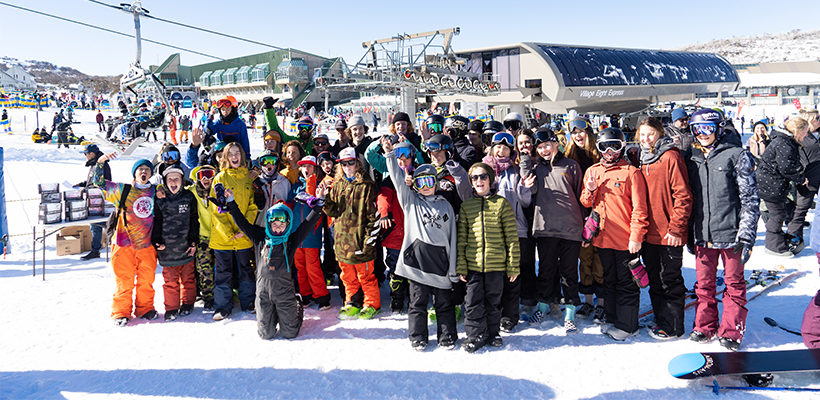 The Perisher Parks Showdown was a great day had by all!
2018 results below!