Perisher, together with Vail Resorts, is a part of an EpicPromise to the planet, as we set our sights on zero.
Zero net emissions by 2030.
Zero waste to landfill by 2030.
Zero net operating impact to forests and habitat.
"The environment is our business, and we have a special obligation to protect it. As a growing global company so deeply connected to the outdoors, we are making a commitment to address our most pressing global environmental challenge and protect our local communities and natural resources."- Rob Katz, CEO, Vail Resorts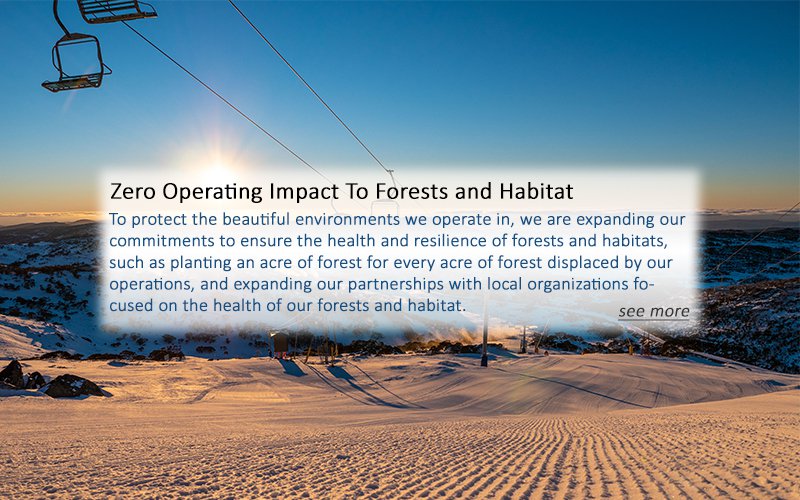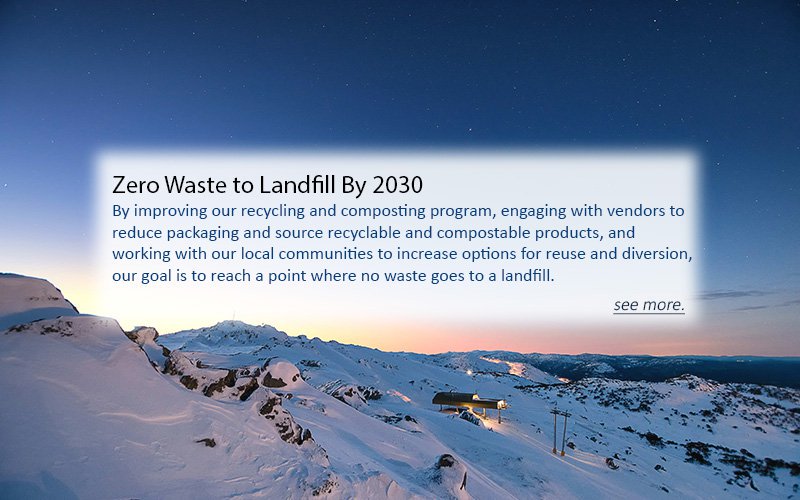 Our Commitment to Zero:
Here at Perisher, we are aggressively pursuing our Zero footprint.
In recent years we have:
Expanded our recycling collections company-wide to reduce landfill
Installed solar panels to supply renewable energy
Removed single use plastic products like plastic straws, across restaurants
Increased food waste collections for composting
Replaced old light bulbs with new LED technologies
Removed plastic bags from our retail stores
Trained staff in the importance of REDUCE, REUSE, RECYCLE
Vail Resorts' Stories from the Road to Zero:
"We applaud Vail Resorts for their bold leadership and commitments that will help safeguard and accelerate the transition to a sustainable, low-carbon economy. We are also thrilled to welcome Vail Resorts to the Ceres BICEP Network and look forward to working with them as they become a more powerful voice for stronger climate and clean energy policies." - Mindy Lubber, Ceres CEO and President.
---
"Congratulations to Vail Resorts for making such a bold environmental commitment. When companies do right by the planet, they do right by us all. I particularly appreciate their creation of even more demand for renewable energy. Here's hoping many companies are inspired by Vail Resorts and create their own ambitious commitments. It's what the world needs now. It also happens to make great business sense." - L. Hunter Lovins, President and Founder, Natural Capitalism Solutions.
---
"We're delighted to welcome Vail Resorts to RE100 as our first member from the tourism industry. Vail Resorts is demonstrating clear leadership in its commitment to source 100% renewable electricity – a key step in helping the company reach net zero emissions by 2030. We look forward to others following this example." - Sam Kimmins, Head of RE100 at the Climate Group.