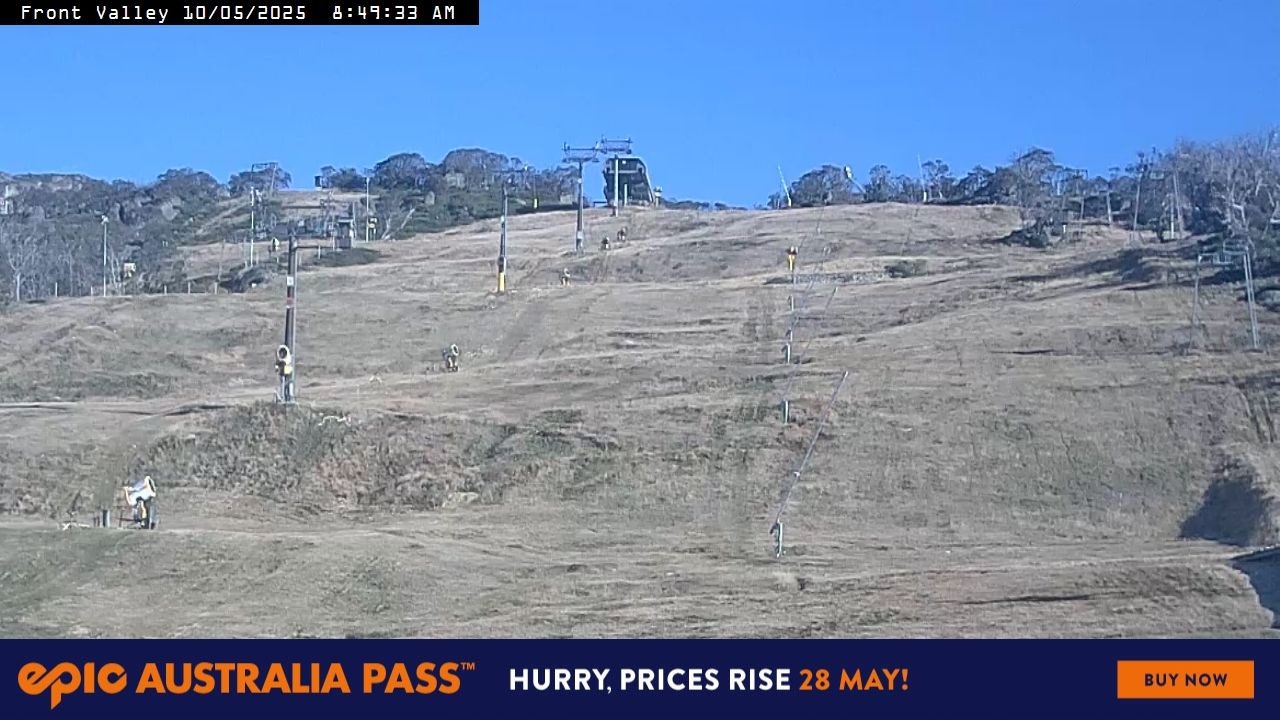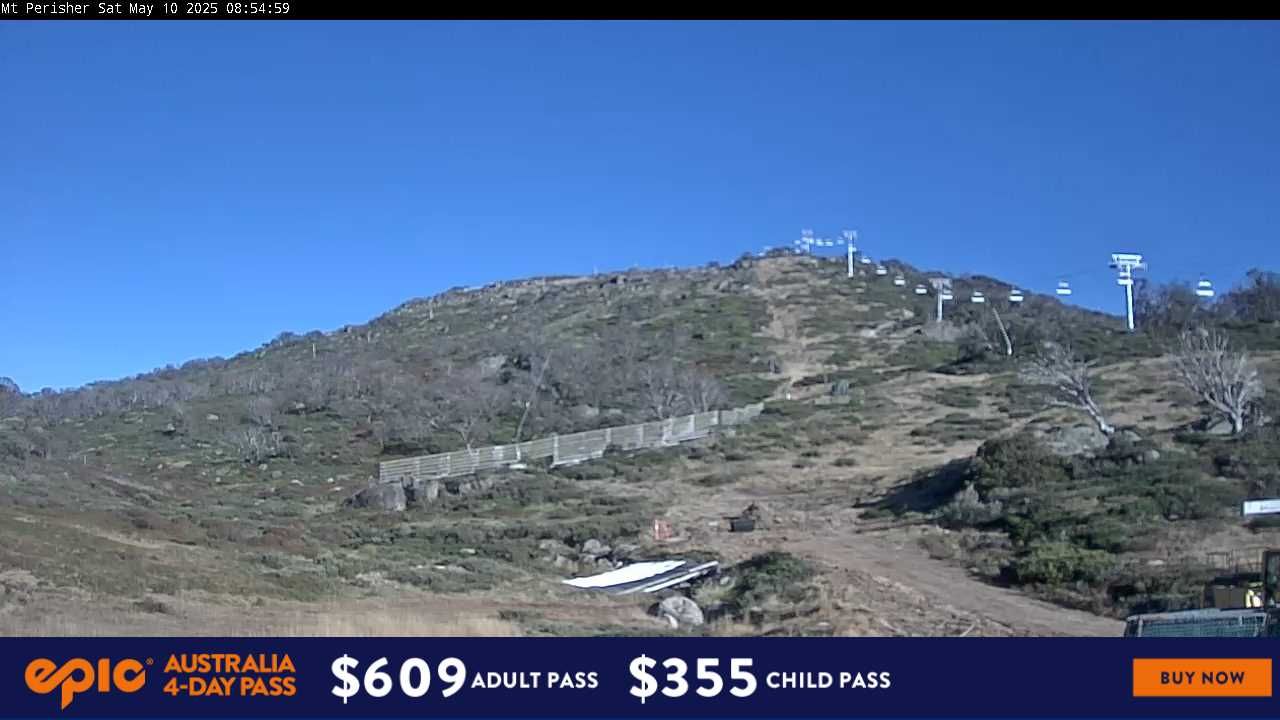 Current Lifts Open
0

Groomed Runs
0
Thursday

9°
Weather:
Early fog then mostly sunny.
Minimum: -2° C
Maximum: 9° C
Wind 9am: SSW 7 km/h
Wind 3pm: SSW 9 km/h

Friday

9°
Weather:
Mostly sunny.
Minimum: -4° C
Maximum: 9° C
Wind 9am: NE 6 km/h
Wind 3pm: NE 6 km/h

Saturday

10°
Weather:
Sunny.
Minimum: -3° C
Maximum: 10° C
Wind 9am: NNW 10 km/h
Wind 3pm: NW 11 km/h

See more weather conditions, provided by Weatherzone

Only 3 Weeks from Opening Weekend!
Pop Saturday 9 June in your diaries and circle it a bunch of times, because it's the day we open!
Get ready, ridiculously fun times are just around the corner! Get ready for a great opening weekend that includes the 10th PEAK music Festival which kicks off a chock-a-block events & entertainment calendar, there is something happening for everyone.
Temperatures are dropping and our legendary snowmaking team are firing up the guns making snow at every opportunity.
Round up your pals and gear up for another epic season! We'll see you on the hill soon. Bring it on!
*Natural Snow Depth is supplemented with snowmaking in snowmaking areas. Natural snow depth is measured at Spencers Creek,
1830m
by Snowy Hydro Limited each Thursday. This report reflects conditions at the date and time of this report. Conditions, lifts status and operations subsequent to this report may differ.