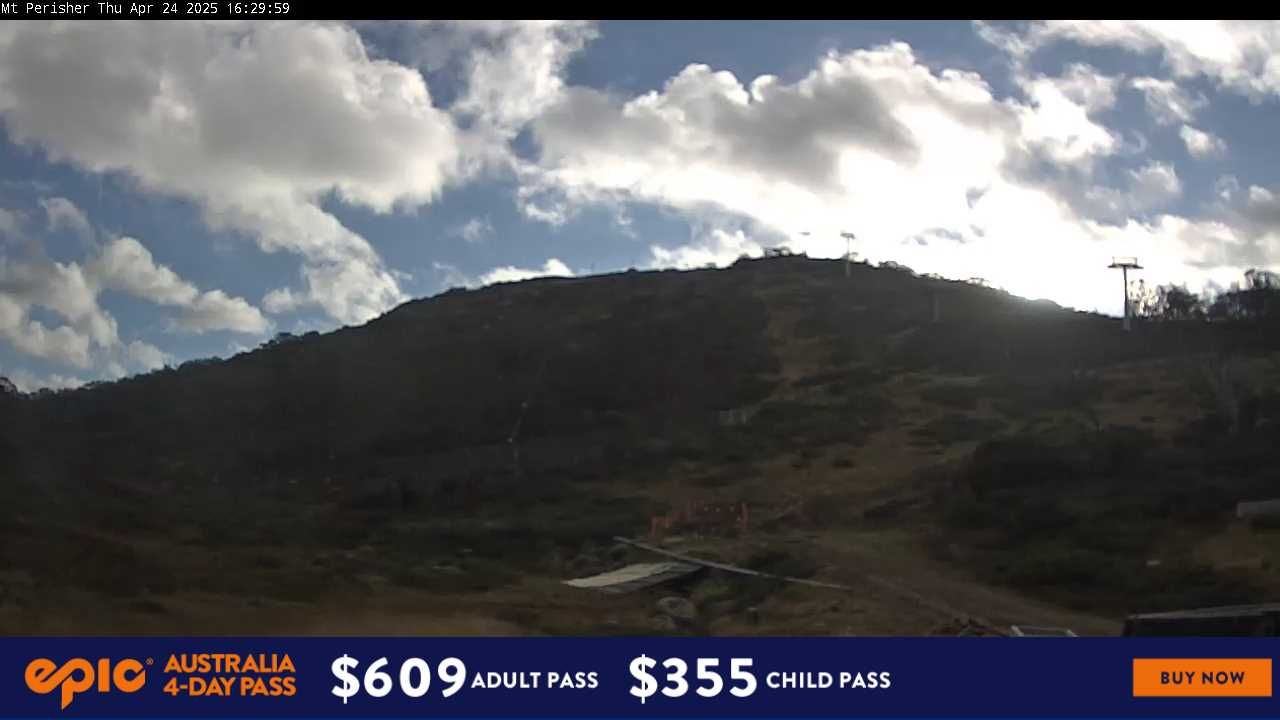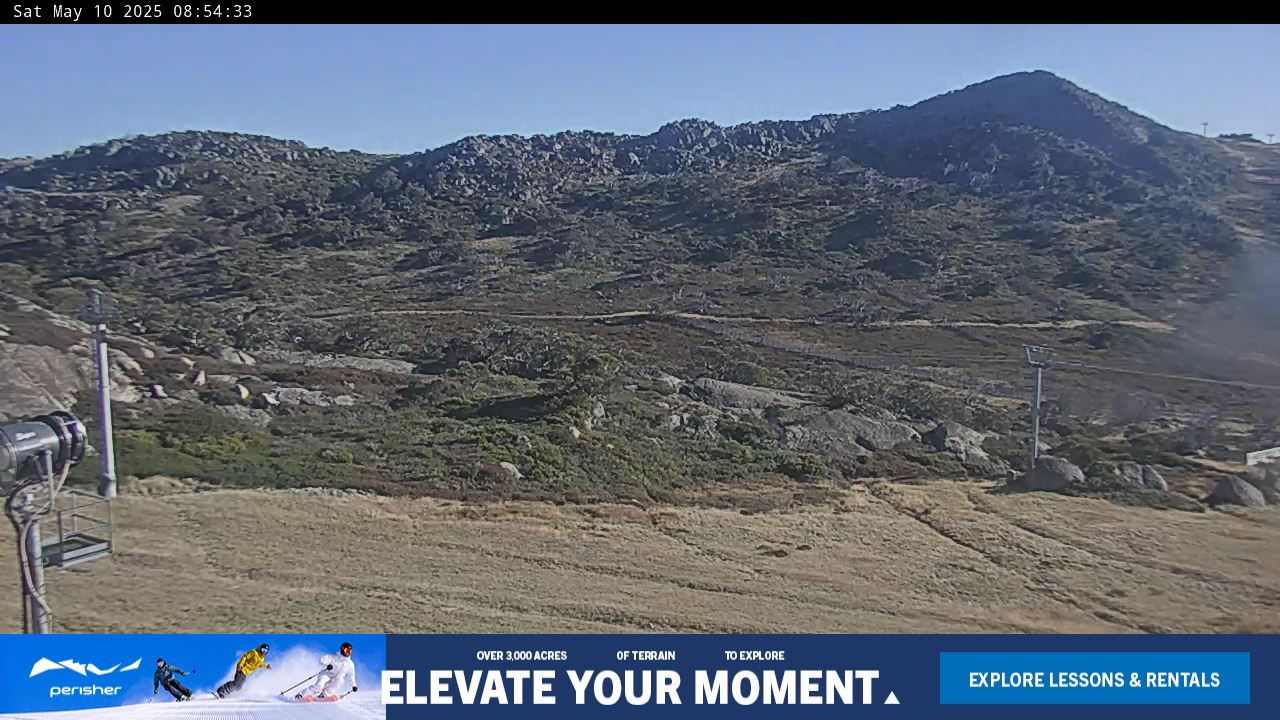 Resort Areas Open
Perisher Valley
Smiggin Holes
Blue Cow
Guthega


Expected Lifts to Open
44

Groomed Runs
67
Thursday

2°
Weather:
Snow showers.
Minimum: -4° C
Maximum: 2° C
Wind 9am: WNW 12 km/h
Wind 3pm: WNW 15 km/h

Friday

3°
Weather:
Snow showers.
Minimum: -2° C
Maximum: 3° C
Wind 9am: WNW 16 km/h
Wind 3pm: WNW 14 km/h

Saturday

4°
Weather:
Snow shower or two.
Minimum: -1° C
Maximum: 4° C
Wind 9am: NNW 5 km/h
Wind 3pm: NW 10 km/h

See more weather conditions, provided by Weatherzone

Snow Making
161 snowguns
Wednesday 27 July - The snow keeps falling!!
In Perisher we have woken up to yet again more snow!
15cm of the fresh stuff has fallen across the 4 resort areas overnight and there is no sign of it stopping today!
The cover is light, dry and windblown plus the snowmakers added a little extra overnight turning on 161 guns across the resort, so you are going to love it out there! 67 groomed runs are good to go for your riding pleasure, and also make sure you check out Centre Valley where in amongst the trees you'll find some nice powdery windblown stashes.
44 lifts are expected to be on the spin today, although there is a moderate to strong wind about the resort so keep up to date with any changes via lift status boards. Surface lifts like t-bars should be less affected and with lots around the resort you should still be able to get to your favourite spot.
All this great news may have you flying high, so why not head to our four PlayStation Terrain Parks to test out your tricks on the array of boxes, rails and jumps. Advanced riders make sure you check out the PlayStation Slopestyle Terrain Park on Front Valley as it is now featuring a 40 and 60ft jump. The PlayStation Leichardt Terrain Park is perfect for those not quite up to that level but still want to get some good air, and beginners can learn the basics at the PlayStation Yabby Flats and PlayStation Piper Terrain Parks.
Remember, you can keep up-to-date with what is happening in and around the resort each day and every week at our Events & Entertainment Calendar, and while you are at it check out all the latest videos coming out of Perisher.
We are expecting a low of -3 in resort and more snow showers to roll on through so get up here and enjoy it!
*Natural Snow Depth is supplemented with snowmaking in snowmaking areas. Natural snow depth is measured at Spencers Creek,
1830m
by Snowy Hydro Limited each Thursday. This report reflects conditions at the date and time of this report. Conditions, lifts status and operations subsequent to this report may differ.