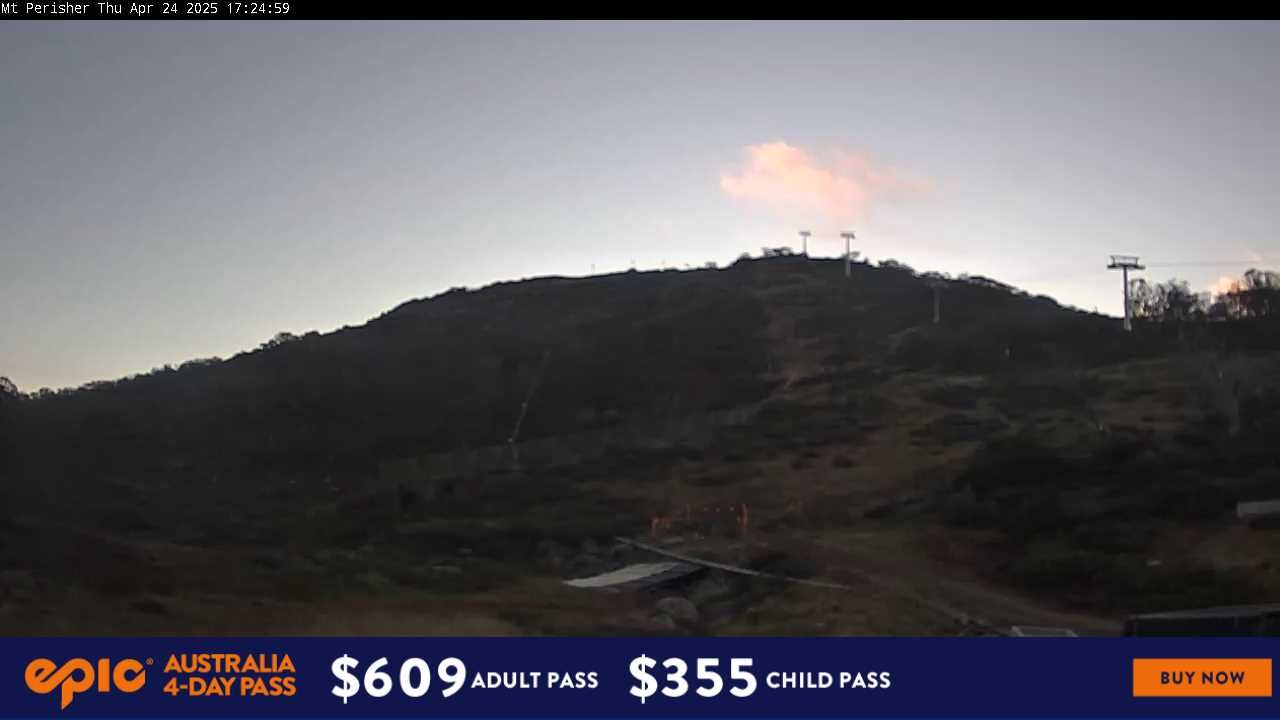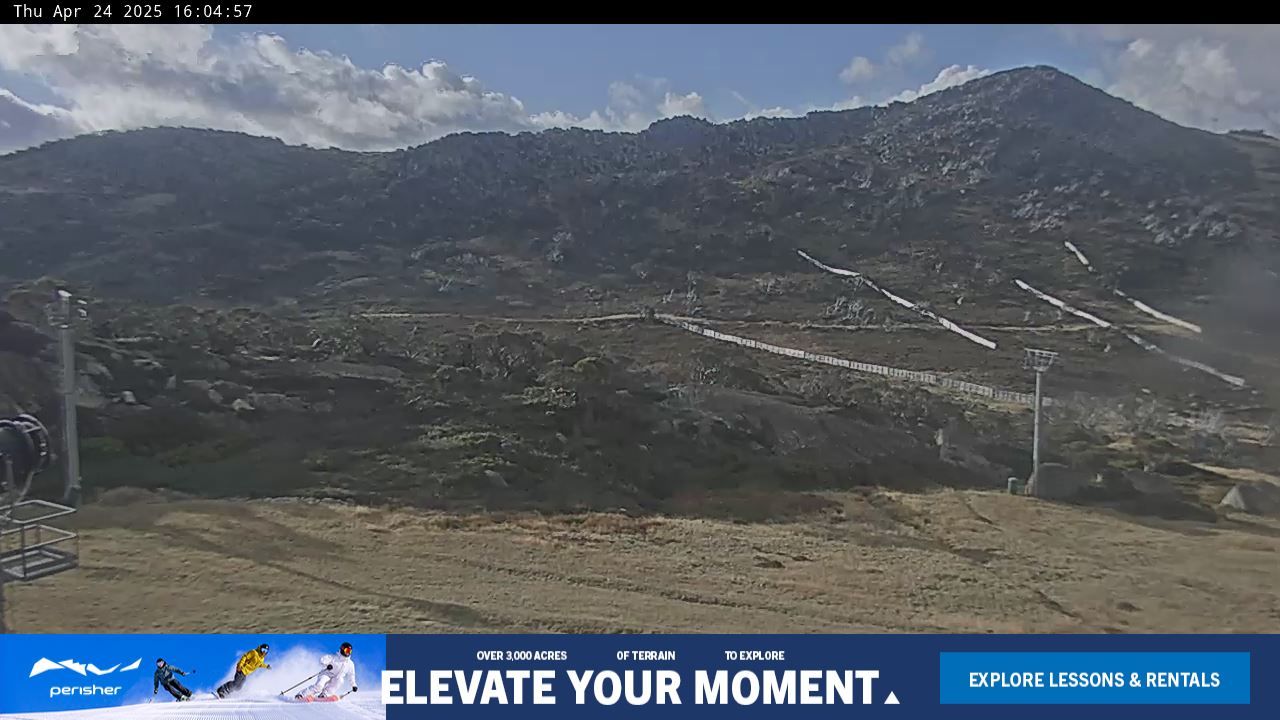 Resort Areas Open
Perisher Valley
Smiggin Holes
Blue Cow
Guthega


Expected Lifts to Open
41

Groomed Runs
51
Monday

0°
Weather:
Snow showers. Windy.
Minimum: -4° C
Maximum: 0° C
Wind 9am: NW 20 km/h
Wind 3pm: NW 21 km/h

Tuesday

-2°
Weather:
Snow shower or two.
Minimum: -5° C
Maximum: -2° C
Wind 9am: WNW 21 km/h
Wind 3pm: WNW 20 km/h

Wednesday

1°
Weather:
Snow shower or two.
Minimum: -4° C
Maximum: 1° C
Wind 9am: WNW 14 km/h
Wind 3pm: WNW 14 km/h

See more weather conditions, provided by Weatherzone

Snow Making
175 snowguns
Sunday 24 July - Keep it coming! 5cm overnight and 175 snowguns
Hello from Perisher where we have had a cold and mostly cloudy day in resort. With strong winds sticking around, some lifts were on wind-hold, but that did not stop our weekend warriors making the most of the new, dry snow!
With 38 lifts spinning to take guests across our four resort areas, everyone was on the search for some fresh tracks, and to find those windblown stashes!
Goats Gully was a popular choice for intermediates, with the wind blowing new snow in for every run, while beginners kicked back at Early Starter in Blue Cow.
Our PlayStation Terrain Parks were back in action today. Intermediates slid, spun and jumped their way down the PlayStation Slopestyle Terrain Park on Front Valley, while beginners hit the PlayStation Piper Terrain Park for lots of fun.
The free Mt Piper Toboggan area was also a popular choice for those guests after some snowplay action.
Remember, you can keep up-to-date with what is happening in and around the resort each day and every week at our Events & Entertainment Calendar, and while you are at it check out all the latest videos coming out of Perisher.
We are looking at another chilly night ahead and with snow expected, jump into bed early to be first up here tomorrow!
*Natural Snow Depth is supplemented with snowmaking in snowmaking areas. Natural snow depth is measured at Spencers Creek,
1830m
by Snowy Hydro Limited each Thursday. This report reflects conditions at the date and time of this report. Conditions, lifts status and operations subsequent to this report may differ.