Work at Australia's Favourite Resort
New to Perisher? Let us show you around!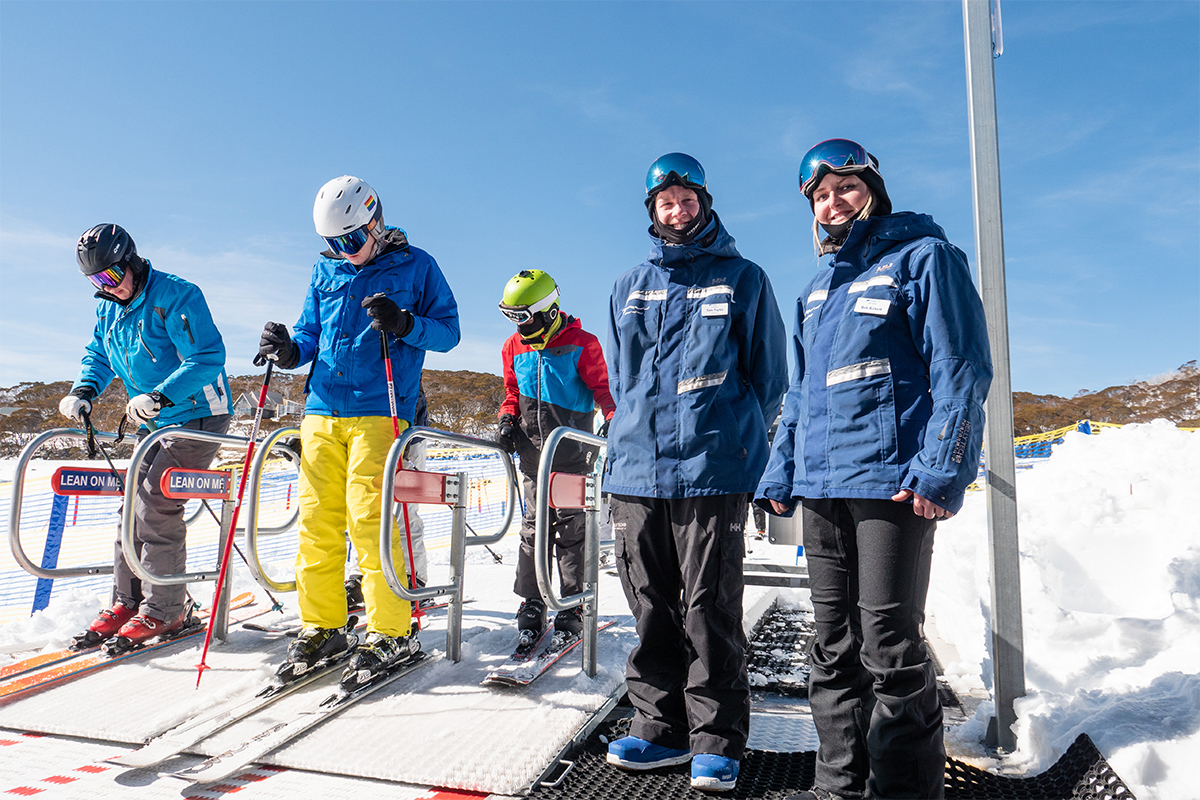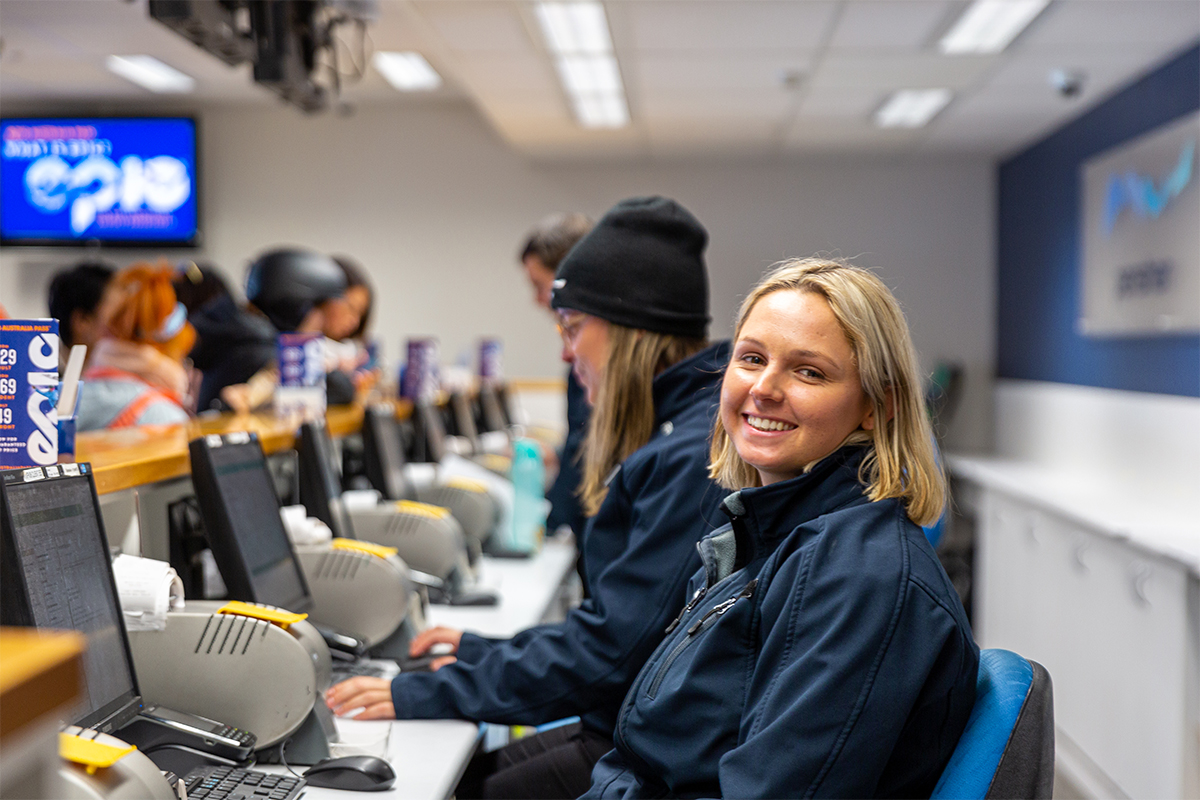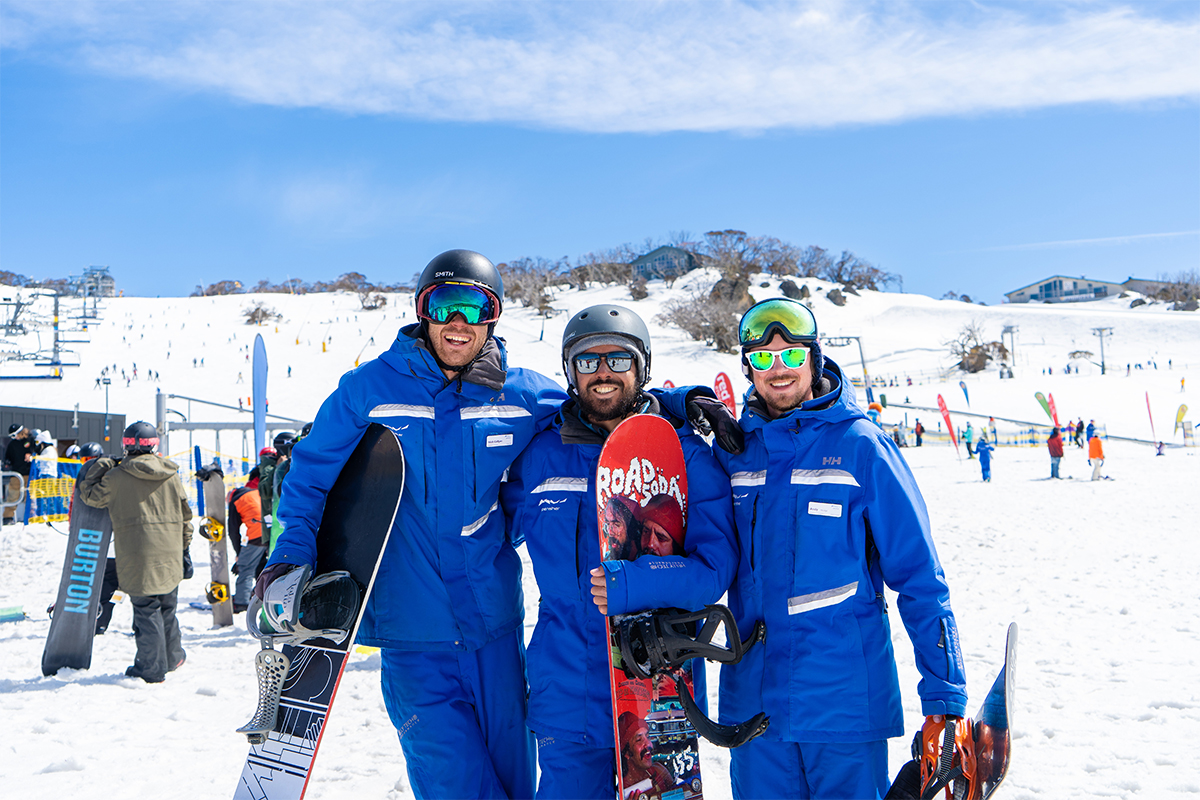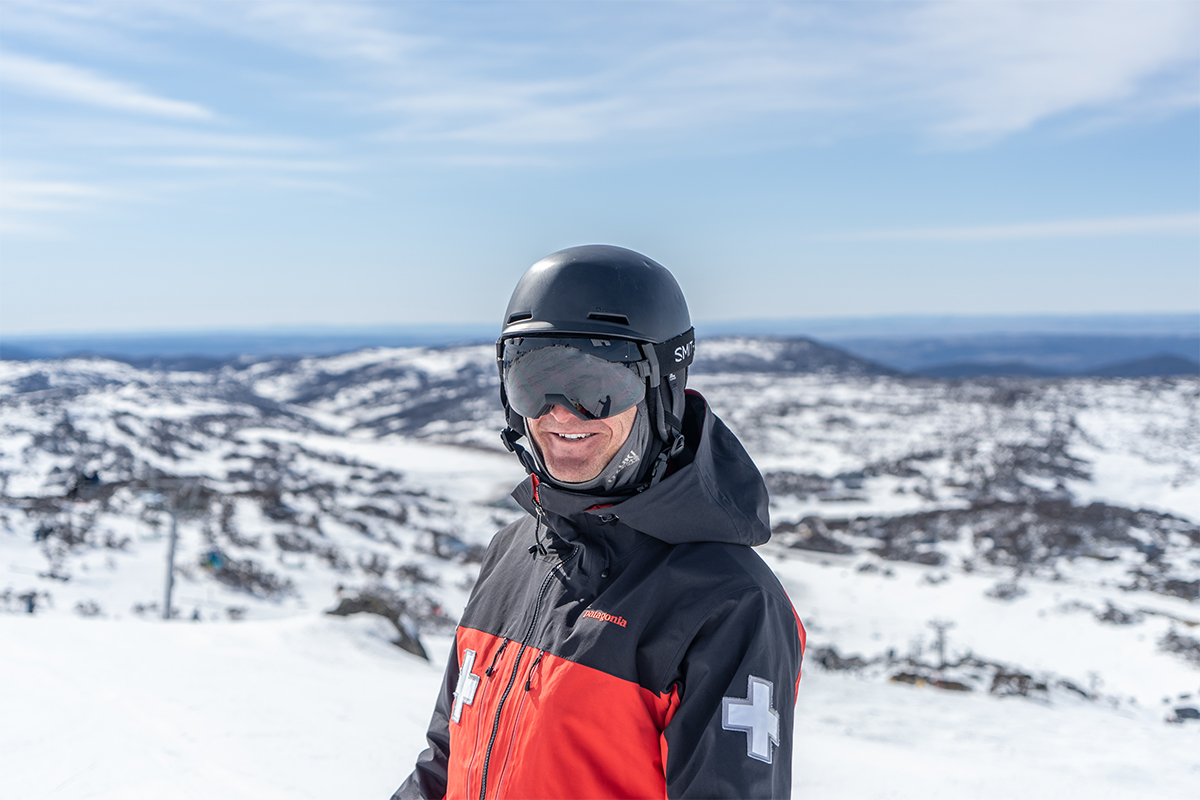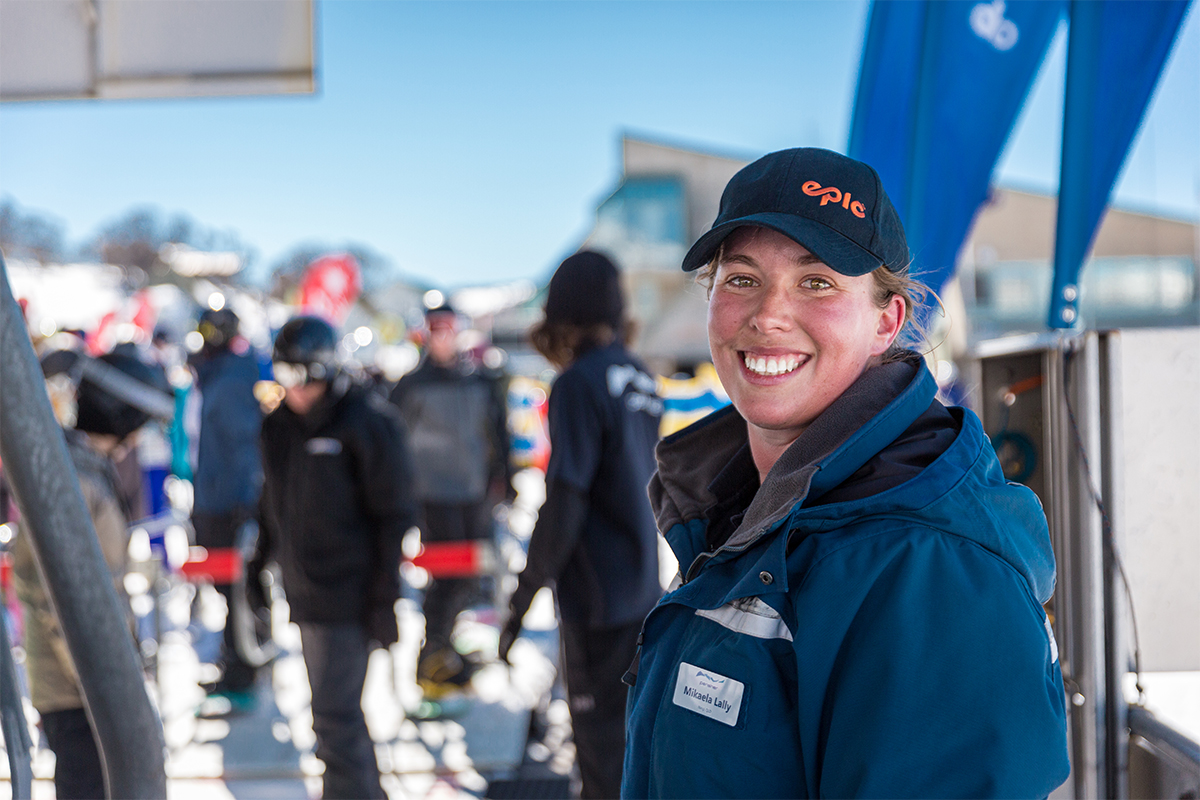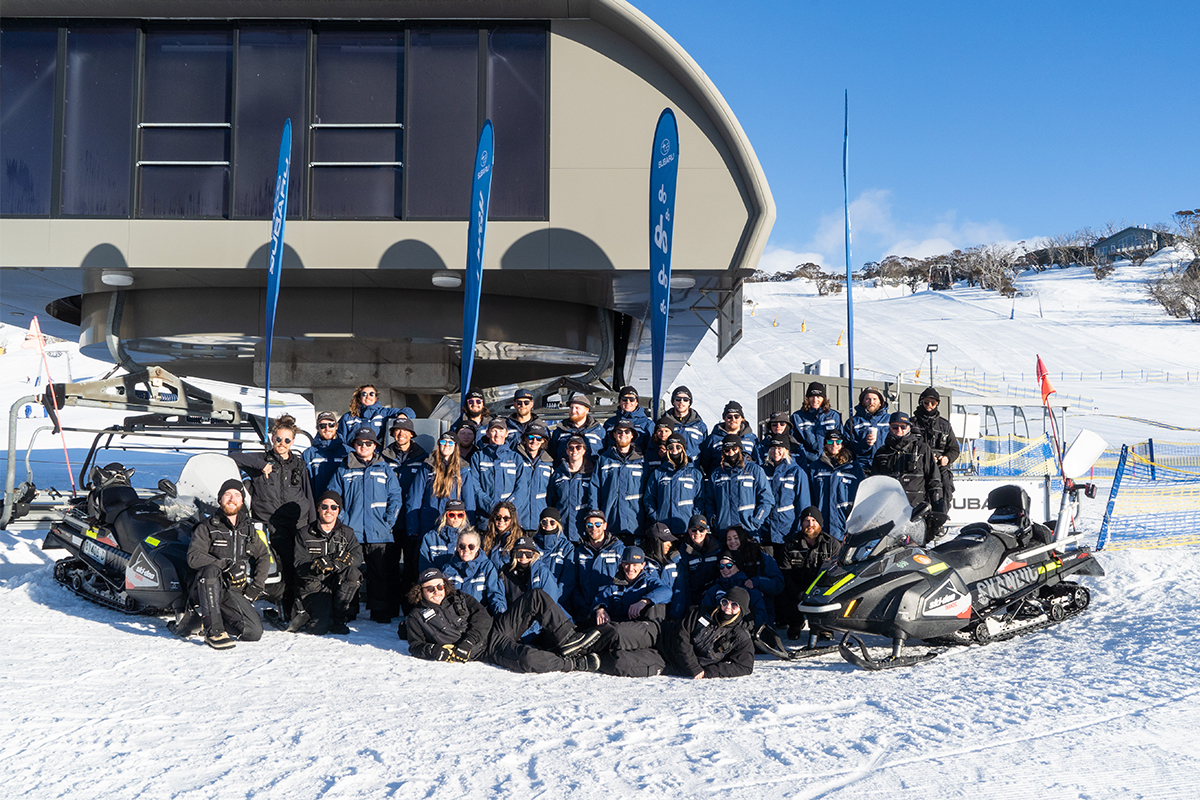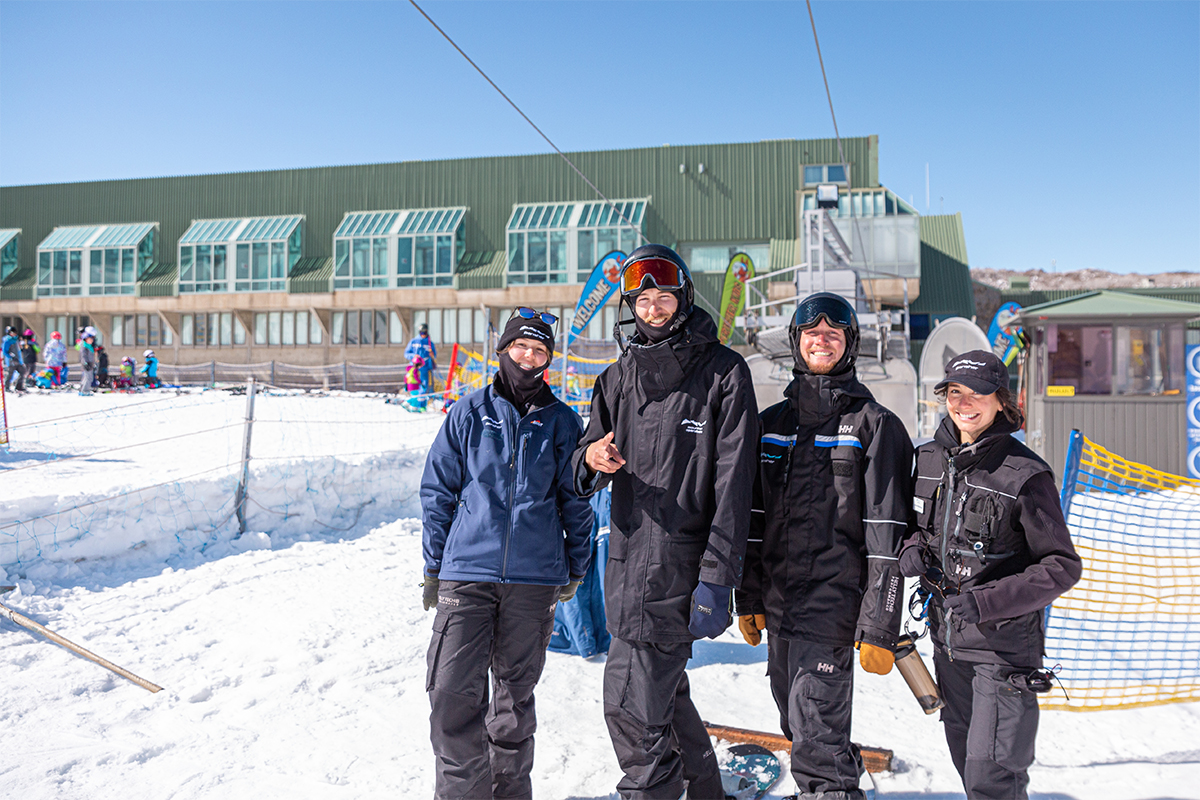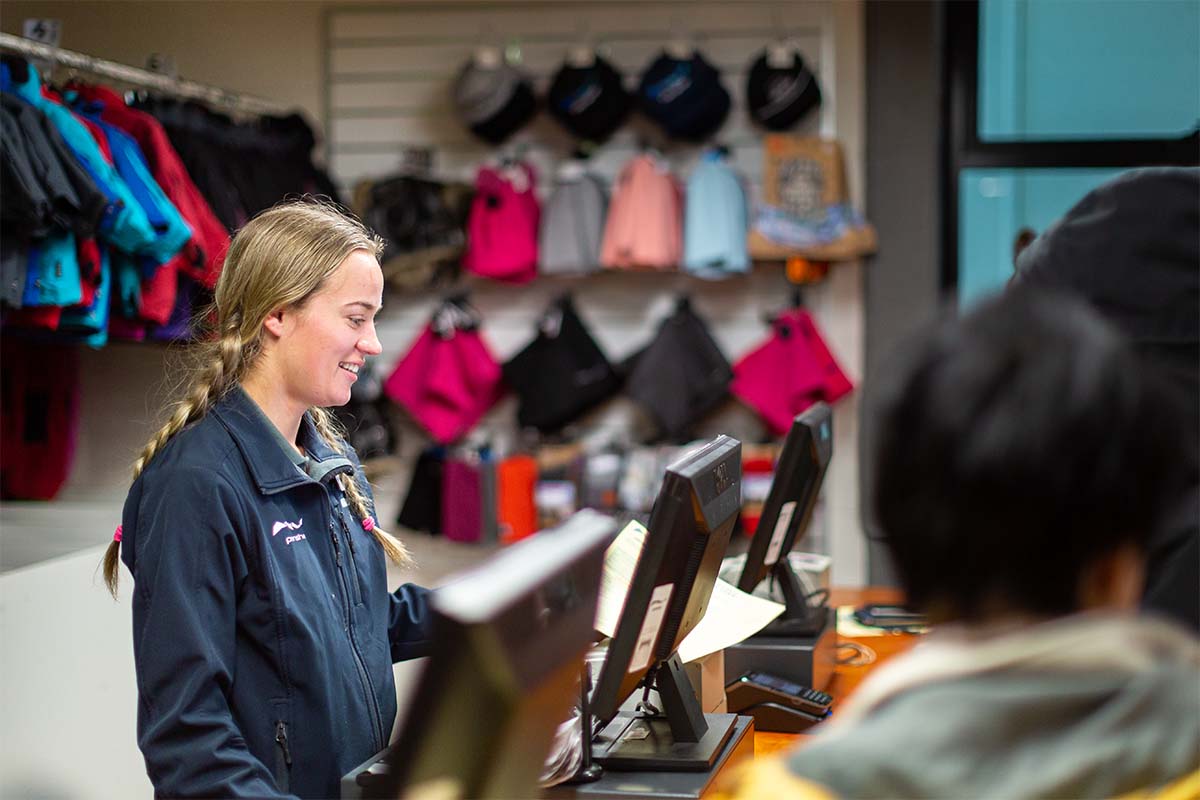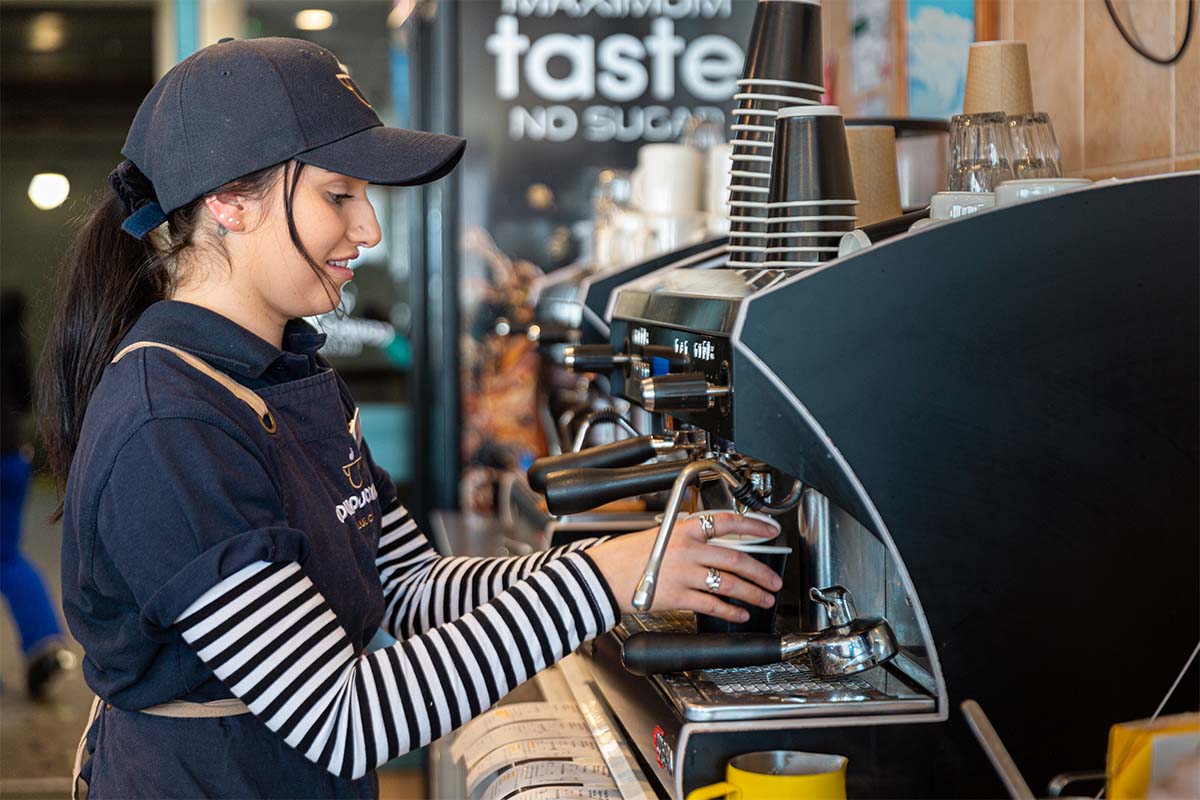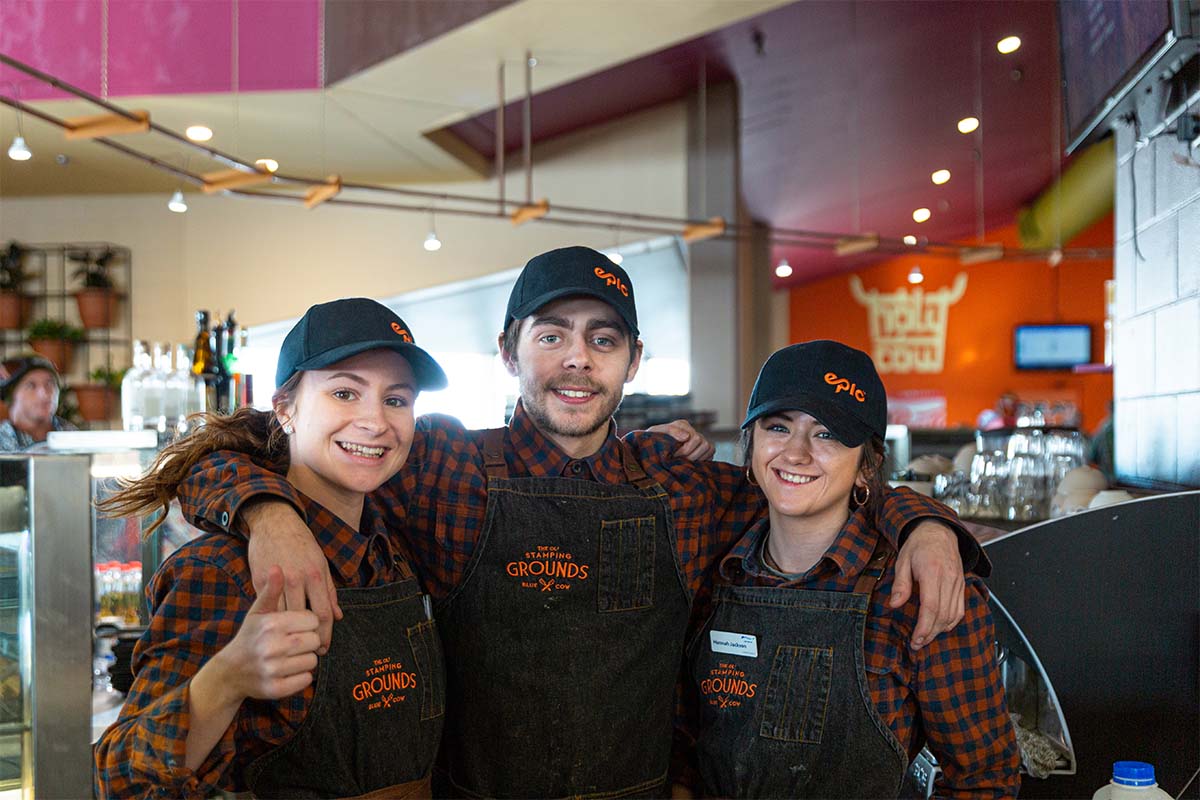 Due to current travel restrictions into Australia, we will be unable to process applications from international candidates until further notice, unless applicants are currently already in Australia and in possession of a current visa with work rights. International applicants are welcome to apply but should expect a delay in their application being reviewed at this time due to these travel restrictions.
---
We operate year-round with a permanent workforce of around 150 employees – and during our winter season (June to October) our numbers grow to a whopping 1,200.
Those of you about to join the Perisher family - Relax - you are in good hands. More than 50% of our employees return year after year, and it's our return employees who'll teach you the ropes helping you to feel confident in your new role and ensuring Perisher continues to deliver an Experience of a Lifetime to our guests.
Want to meet some of the team and see what its like to work for Perisher? Check this out!
We suggest you arrive in Jindabyne a few days before your first day of work so you can familiarise yourself with the area and check into your accommodation. Below are some key things to organise in the run-up to your arrival and during the first couple of days. We are positive you will have a great season as part of the Perisher family, and we're looking forward to welcoming you to the team!
Below are a bunch of topics you may have questions about. So get familiar with this site and if there is a question you are unable to find an answer to simply email This email address is being protected from spambots. You need JavaScript enabled to view it. and one of the team will be able to help you.
Clothing

While your body will acclimatise to the temperatures over the season, you're likely to feel the cold especially during the first few weeks. While one bulky item of clothing can be convenient, it's not always practical. We suggest you bring a number of layers, so you can take off and put on what you need. There are plenty of retail outlets in and around Jindabyne with some great savings and specials. Don't forget to mention you are a Perisher employee as some stores will offer you a discount. Uniforms will be supplied once you commence employment.

Staff Passes

All Perisher employees are provided with a free Lift pass for you to access the resort. Your pass must be on you at all times whilst on duty and travelling on Skitube. Your Lift pass gives you access to all 47 Lifts around the resort, including night skiing. As a Perisher employee you have access to free ski and snowboarding lessons during the season. You will need to book these through the Snowsports school. There are restrictions on most weekends and school holidays for staff to book these. You must show your pass at food and Retail outlets to recieve your 20% discount when purchasing any product.

Staff passes will also give you access to 1x daily discounted staff meals at various Perisher food outlets throughout the season. You must show your pass to receive the "Staff Meal".

Staff passes can be collected from a designated ticket booth at Bullocks Flat during business hours, unless otherwise advised by your Manager. Only once all assigned pre-employment onboarding activities are completed will your Lift & Skitube access be activated.

Park Entry

As Perisher is located within the Kosciuszko National Park, park usage fees (to bring your car into the Park) apply. Perisher employees are entitled to a Park Entry staff discount. The discounted cost of the pass is $38 and is valid during the duration of your employment.

To obtain a Park Entry pass for your car, you will need to visit a NPWS office at either Jindabyne or Perisher Valley with your car registration details and drivers licence. If you're not the owner of the car, you will need to provide a letter of authorisation from the owner. Retain your invoice for payment, as this can be claimed back on your tax return.

Travelling by Skitube

During peak times and most weekends, you're required as Perisher employees to take the Skitube from Bullocks Flat up to Perisher. Perisher's Skitube access is included with your season pass. As the resort is becoming busier every season you may consider this means of transport to and from work during the season as a safe and cost effective option.

Compulsory Skitube days will be outlines in your pre-employment training so you are clear on the dates. Generally chains are not required when travelling between Jindabyne and Skitube, although it is always wise to check the road reports before travelling to and from Skitube as the weather conditions can change quickly - affecting the roads.

Check the Skitube timetable here.

Equipment Check

This applies to all Ski equipment only. It is a requirement for all Perisher employees to have Ski's and bindings checked by competent Perisher Hire technicians prior to undertaking any skiing. Equipment checks are free of charge and take place at the Bullocks Flat Hire outlet.

Purchasing Equipment

There is no shortage of options for purchasing equipment once you arrive in Jindabyne. Perisher Retail outlets offer Perisher staff discounts on a wide range of equipment as do most Retail stores in Jindabyne. If you are arriving over the June long weekend, be sure to check out the annual Ski sale held at the Memorial Hall in Jindabyne Town Centre where you can grab yourself a bargain or two in items ranging from boots, Snowboards, Skis, outerwear and plenty more.

If you've never been to the snow before, we suggest you hire your skiing or snowboarding equipment, take a few lessons and then decide which is for you.

Living in Jindabyne

Most Perisher employees live in Jindabyne, which is the central hub of activity here in the Snowy Mountains. Jindabyne is a small country town with a local population of around 4,000 – and in the winter months this number expands dramatically with seasonal employees and holiday makers.

The town itself is compact and generally pretty easy to get around. You'll discover a variety of restaurants, cafes, pubs, supermarket, a number of retail outlets, a cinema, medical centre, park and BBQ areas, and mountain bike trails. Winter days in Jindabyne can be chilly with maximum daytime temperatures to be around 10°C to 12°C, while overnight minimums can be as low as -5°C to 0°C.

Perisher offer staff accommodation to Perisher employees in Jindabyne. You will have the option to request staff accommodation once you have received and signed your employment offer and signed into your employee profile via the online Talent Centre.

As Perisher employees it is expected that you will respect the local community and its surroundings at all times.

Living at Perisher or Smiggin Holes

Perisher employees who request staff accommodation may be housed in either Perisher Valley or Smiggin Holes basing you on snow. An advantage of living on-mountain is the handy access you get to the slopes for work or play.

There is a small supermarket located in the Perisher Valley Skitube building although they only offer limited supplies. We suggest you do a food shop in Jindabyne or Cooma before checking into your on mountain accommodation to get you through.

There is no overnight parking on mountain. If you are bringing a car and living on mountain for the season you will have to park your car at Bullocks Flat (Long Term carpark) for the season. Depending on when you arrive, you may be able to drive your car up to Perisher to unload your belongings. Once you have unpacked your car you will need to drive back down to and park at Bullocks Flat. Your staff pass gives you access on the Skitube from Bullocks Flat to Perisher so you can get back to your accommodation.


Food and Entertainment

As a Perisher employee you receive a 20% discount at all Perisher owned Food and Retail outlets during the season. There are a number of "Staff meals" available to you during the season at a heavily discounted rate for the duration of your employment from various Perisher food outlets.

Perisher hosts a number of events during the season at The Station and in Perisher Valley. Check out the Events page on the Perisher website for more details.

Perisher, in-conjunction with the community road safety initiative provide late night transport "The Brain Bus" in and around Jindabyne during the season. A timetable will be available once the season commences. We advise you to make use of this form of transportation when you're ready to go home after a night out.

Road Conditions

For much of the season, Bullocks Flat is snow-free, as it sits below the snowline – though the road can be icy and occasionally snowy, even at this level. It is not compulsory to carry chains between Jindabyne and Skitube; however two wheel-drive cars may need to use them if the Alpine Way between Jindabyne and Skitube is snow affected.

It is compulsory to carry properly fitting snow chains when driving a two-wheel-drive vehicle between the June and October long weekends on Kosciuszko Road from the park boundary at Thredbo River to Perisher Resort. There are many places to buy chains in Jindabyne, and some will offer you a refund at the end of the season, should you wish to return your chains when you leave. Make sure you get your car serviced prior to heading to Jindabyne, as the cold can play havoc. Cars will require anti-freeze coolant – a good trick is to also add a little methylated spirits to your windscreen wiper water, to help stop it freezing.

Should you be in a carpool with a fellow staff member or housemate, don't forget your manners! The offer of a little cash towards petrol will no doubt be gratefully received.

On Boarding Requirements

To help you learn more about the resort before you start at Perisher, you are required to complete a number of e-training activities (also known as 'online induction'). These online tasks can be completed either in sections or all at once. We are unable to assign a start date for you until your pre-employment training is complete.

How it Works

After you have accepted your Employment Offer, you will have an Employee Talent Centre profile created. All additional Onboarding tasks will be issued to you via your Talent Centre profile with an email notification letting you know you have tasks to complete.

This electronic system is designed to improve turn-around times for contract paperwork, while contributing to our zero foot-print by 2030 initiative. We ask that you complete all tasks assigned to you in a timely manner and prior to their expiry dates.

Things to do

In your Employee Talent Centre profile, you will be required to supply the following personal details"

Emergency contact details
Australian bank account
Superannuation information (include your membership number or complete the online application to join Hostplus as a new member)
Staff accommodation request form
Tax Declaration form
Attach a copy of your passport – To verify your Australian Working Rights
Add your Working Holiday and passport details (if applicable)
Complete any additional department-specific on boarding activities.

We require your e-Signature on all documents. We do not accept faxed, scanned or hard copies.

First Day

We understand that your first day can be daunting. Before you arrive your manager will be in contact with you to let you know exactly where you need to meet on your first day.

Perisher's Human Resources department are available prior to you arriving to answer any questions you may have.

Most seasonal start dates are snow dependant and we are eagerly waiting for the snow to fall as much as you so we appreciate your patience during the time from when you receive your employment offer and start date. We will do our best to give you as much notice as possible giving you time to arrange your travel plans. If you receive a start date and are unsure on where you need to be and what time you start please contact: This email address is being protected from spambots. You need JavaScript enabled to view it.