Living and working in the Snowy Mountains
Working at Perisher means living in the Snowy Mountains, New South Wales, in Australia's high country. Whether you're staying on-mountain or in Jindabyne and surrounds, the region is ready to be explored.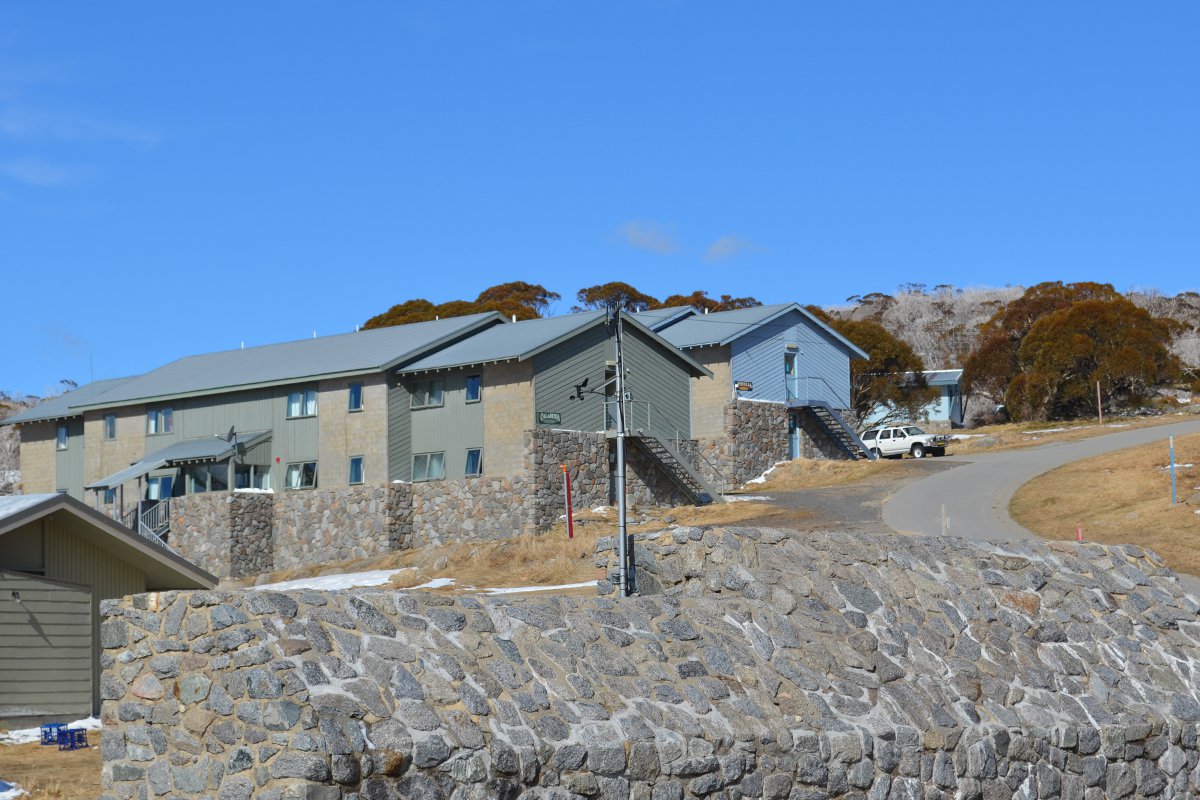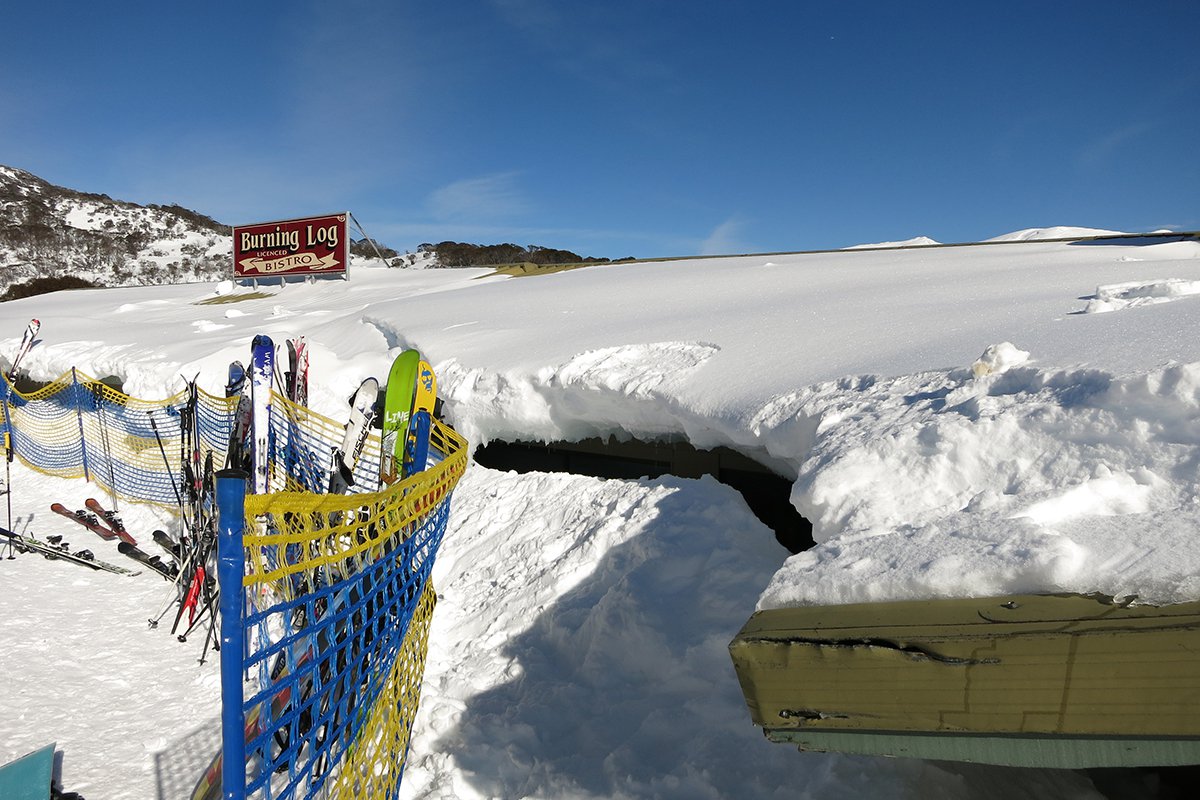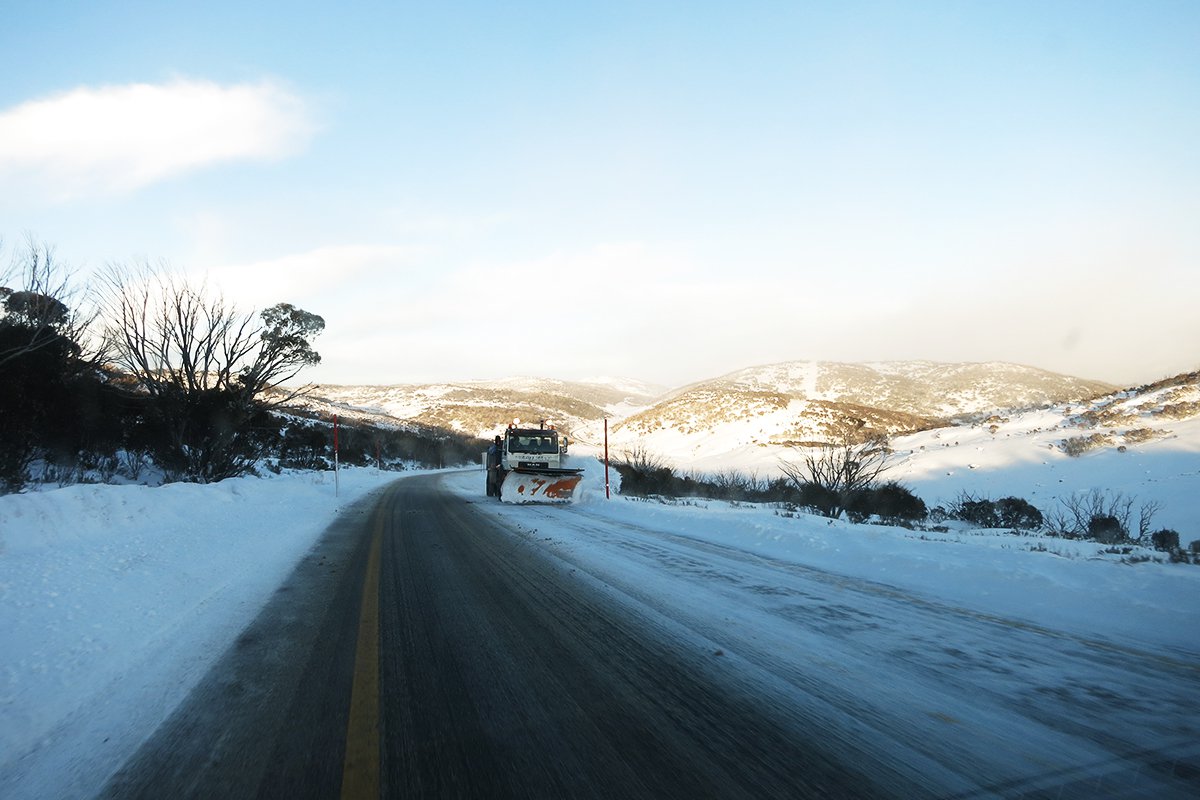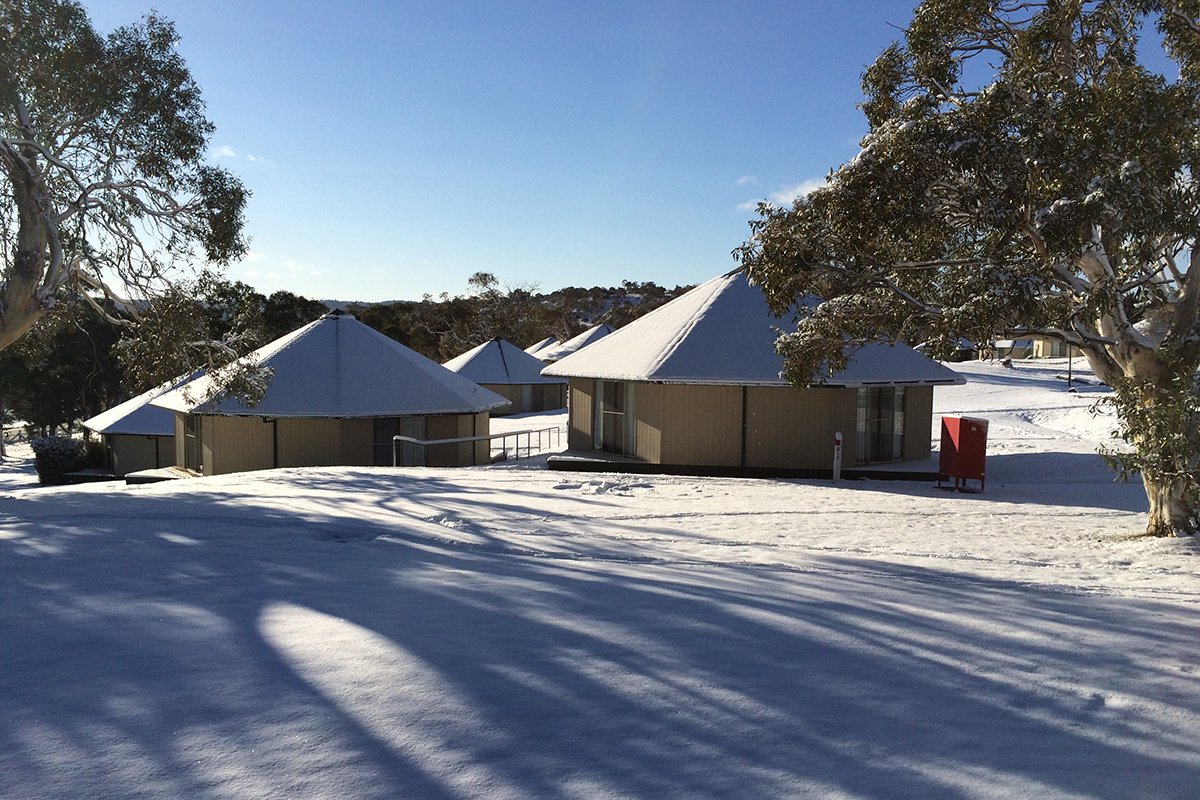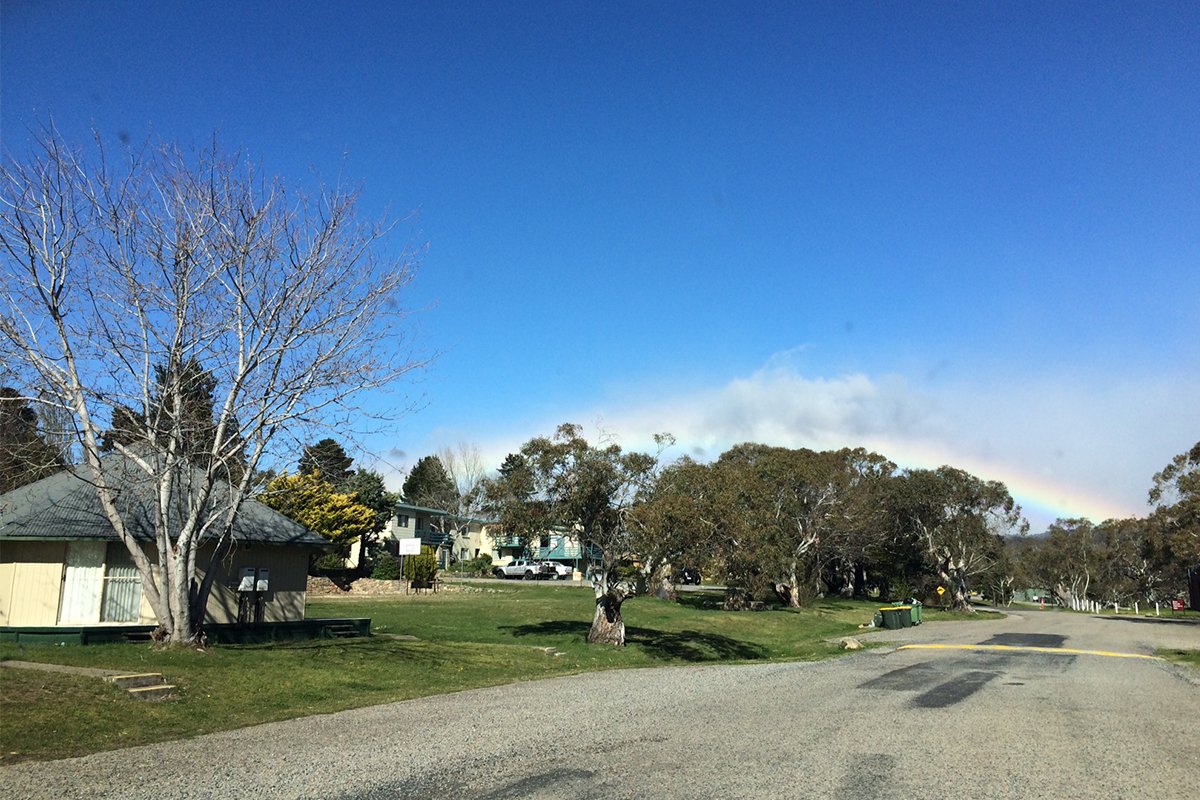 Is there staff accommodation available?
Perisher provides a limited amount of accommodation for employees in both company owned and privately leased properties in and around Jindabyne and the surrounding area as well as on-mountain at Perisher Valley, Smiggin Holes, Blue Cow and Guthega.
Depending on the location you are allocated to, you can expect to pay between $200 and $350 per person, per week. All Staff Accommodation is on a share basis and rooms will generally have 2 single beds per room unless you are a couple and where possible will be allocated a room with a double bed. Allocations are based on gender, date of arrival, position and location of work. 
You will have the option to request one other Perisher employee to share with during the season. If you are travelling alone, a roommate will be allocated to you by our Staff Accommodation team.
Staff Accommodation is only available to Perisher Employees working a minimum of 20 hours per week for the duration of the season. Unfortunately, we are unable to offer you a place in Staff Accommodation if you are a Limited Availability (Part Time) Instructor. Read our FAQs below to find out more about staff accommodation.
Living in Jindabyne
Most Perisher employees live in Jindabyne, which is the central hub of activity in the Snowy Mountains. Jindabyne is a small country town with a local population of around 4,000. Although in the winter months this number expands dramatically with seasonal employees and holiday makers.
The town itself is compact and generally easy to get around. You'll discover a variety of restaurants, cafes, pubs, supermarket, retail outlets, a cinema, swimming pool, gym, medical centre, park and BBQ areas, and mountain bike trails. Winter days in Jindabyne can be chilly with maximum daytime temperatures to be around 10°C to 12°C, while overnight minimums can be as low as -5°C to 0°C.
As Perisher employees it is expected that you will always respect the local community and its surroundings. 
Living On-Mountain
Some Perisher employees who request staff accommodation may be housed on-mountain, in either Perisher Valley or Smiggin Holes. An advantage of living on-mountain is the handy access you get to the slopes for work or play.
There is a small supermarket located in the Perisher Valley Skitube building although they only offer limited supplies. We suggest you do a food shop in Jindabyne or Cooma before checking into your on-mountain accommodation.
There is no overnight parking on-mountain. If you are bringing a car and living on-mountain for the season you will have to park your car at Bullocks Flat (long term carpark) for the season. Depending on when you arrive, you may be able to drive your car up to Perisher to unload your belongings. Once you have unpacked your car you will need to drive back down to and park at Bullocks Flat. Your staff pass gives you access on the Skitube from Bullocks Flat to Perisher so you can get back to your accommodation.
FAQs
Is staff accommodation guaranteed?

Perisher has limited Staff Accommodation and therefore does not guarantee that you will always get your first preference for Staff Accommodation. Allocations are based on age, gender, working hours, arrival dates and the position you hold with the company for the winter season.

Once you have signed your employment offer you will have the opportunity to request staff accommodation via your employee profile.

Am I eligible for Staff Accommodation?

You must be a Perisher employee who works over 20 hours each week between the June and October long weekends. Limited Availability (Part Time) instructors are not eligible for Staff Accommodation.

What other accommodation options are available?

Local accommodation can be limited, so we suggest you start looking as early as you can. There are several local real estate agents that provide 16-week winter rentals. You may also like to check out some local Facebook groups for accommodation or noticeboards located at Nugget's Crossing shopping centre or the National Parks and Wildlife building in Jindabyne.

Do I need to pay a security deposit

Yes, you will need to pay a $400 Security Deposit prior to arrival and to secure your bed. Once you have requested Staff Accommodation, further instructions will be sent to you on how to pay this. Funds may be withheld from your Security Deposit to cover any outstanding amounts owing or fees for cleaning or repairs.

What do I need to bring?

You must supply your own sheets, pillow, towels, doona, tea towels, bathmats, and any other personal items you feel you need to make your season more comfortable.

You will also need to supply your own cleaning products and washing detergent for the season.

Can I request to share with someone?

You will have the option to request one other Perisher employee to share your Staff Accommodation with. To avoid disappointment, do not list more than one person on your request form. Please let us know if this person is your partner.

Can I have my family, friends or guests stay at my staff accommodation?

No, Perisher Staff Accommodation is for current Perisher employees only. Guests are not permitted to stay overnight.

Can I bring my pet?

No, pets are not allowed in any Perisher Staff Accommodation properties.

How many days before I start work can I move into my staff accommodation?

You can move into your Staff Accommodation up to two days prior to commencing work with Perisher. If you need to arrive a day or two earlier than this, please notify us and we will assist where possible.

Do I have to stay in staff accommodation until the end of the season?

No, you can move out of Staff Accommodation at any time. You will need to notify the Staff Accommodation Team of your departure date and follow all cleaning and departure procedures.

How long can I stay in staff accommodation once my employment has finished?

You can stay in your Staff Accommodation no more than two days from when your employment finishes.