Wow – what a wonderful second annual EpicPromise Day on Tuesday 7 November! Cop an eyeful of the damn fine work done, and press play on the video!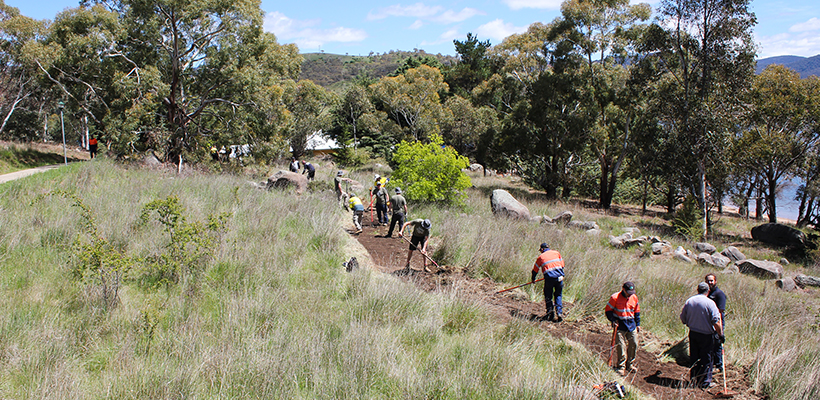 Here's a little recap of what EpicPromise Day is all about: EpicPromise Day is a part of Vail Resorts' EpicPromise initiative that supports youth and environmental initiatives in the local areas that Vail Resorts operate in. EpicPromise was launched in Perisher in 2016 and is committed to the promise of bringing together the mountains, local communities, employees and guests to ignite a passion for the outdoors, conserve the natural environment and support local communities for a bright and sustainable future.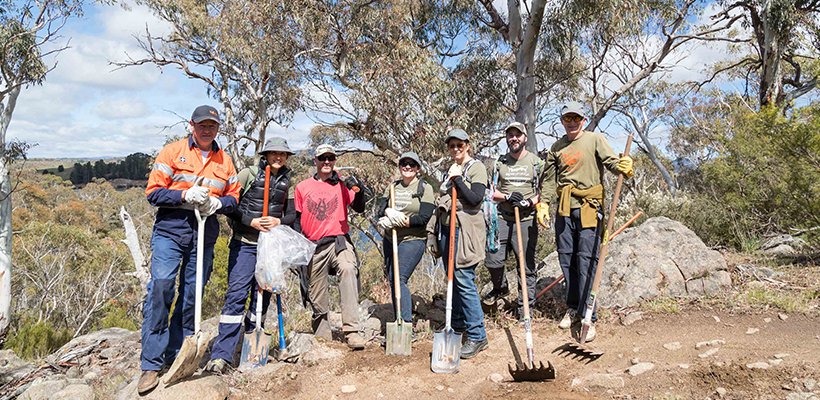 This year Perisher partnered with local community groups including; Jindabyne Trail Stewardship, Jindabyne Yabbies, Lake Jindabyne Snow Dragons, Jindabyne Sailing Club and the Rob Kneller Youth Foundation. 133 of us collectively worked 715 hours on improving the mountain bike trails on the Lake Jindabyne foreshore between the Claypits and Discovery Holiday Park, and improving the facilities, lake access and surrounds of the Lake Jindabyne Sailing Club that houses the Jindabyne Yabbies, Snow Dragons and the Lake Jindabyne Sailing Club members. We also maintained the Tyrolean bike trails that connect the Jindabyne Township with Tyrolean Village. Perisher partnered with the Rob Kneller Youth Foundation to install signage and relocate a number of the holes on the Jindabyne Disk Golf Course.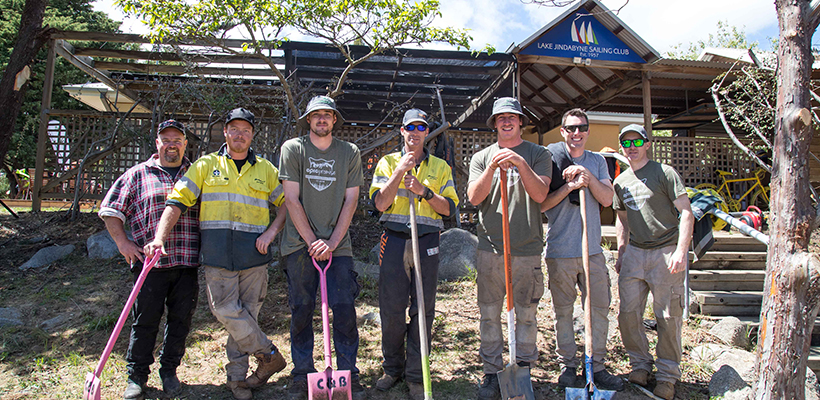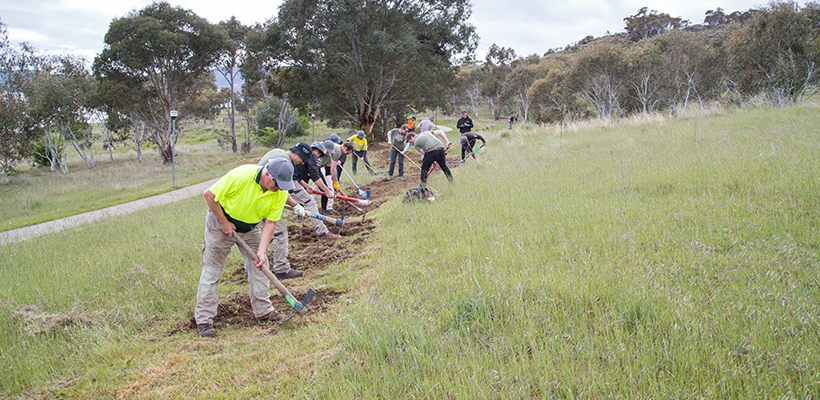 EpicPromise Day was a great event for Perisher staff to come together after the winter season and be involved in environmental projects that assists the local community and actively contributes to providing great facilities for all members of the community to enjoy and utilise.
Go and check out the hard work everyone has done!