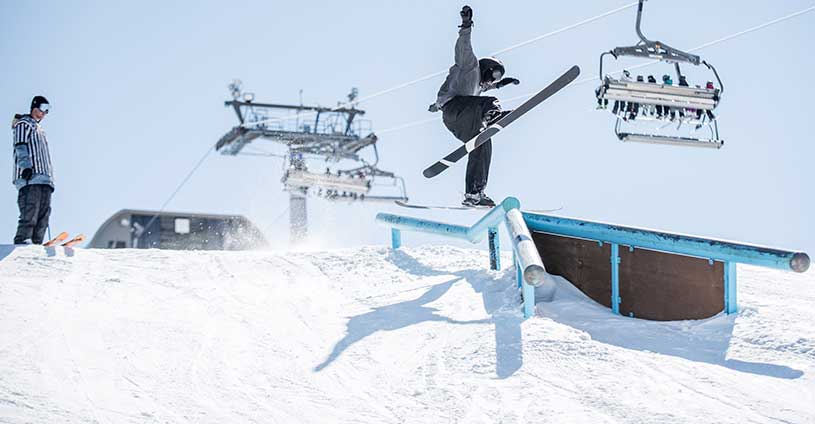 SLVSH is a head-to-head game created by professional skier Matt Walker and Olympic Gold Medalist Joss Christensen, which sees Slopestyle skiers from all over the world battle it out between tricks.
Adapted from the popular H.O.R.S.E basketball game, the rules are pretty straight forward…
Decide who goes first by Rock, Papers, Scissors
Skier 1 calls out a trick
If Skier 1 makes the trick, Skier 2 has to try the same trick. If Skier 2 makes the trick, Skier 1 calls out new trick and the game continues.
If Skier 2 misses the trick, Skier 2 gets a letter. In this instance, "S." The first skier to spell out the word SLVSH by missing five tricks loses.
If Skier 1 calls out a trick and misses, then Skier 2 becomes the leader, and calls out a trick.
Skill level comes second to creativity and consistency, with the match ups released exclusively on www.slvsh.com every Tuesday.
Take a look at this awesome edit of Russ Henshaw vs. Oystein Braten, filmed last season in Perisher.
http://www.slvsh.com/games/176
So now you're up to date with what SLVSH is all about, check out SLVSH Cup in Perisher this September in the PlayStation Slopestyle Terrain Park, where eight skiers will be playing a SLVSH tournament. When one player wins the round of SLVSH, they move on through bracket to face their next opponent. Win three in a row and you're the SLVSH Cup Perisher 2016 Champion!