SLOPES (Ski Lodges Organisation of Perisher, Smiggins and Guthega,Inc) in conjuction with the National Parks and Wildlife Service look forward to again holding the annual Back to Perisher Weekend over the Easter long weekend (11-13 April 2020). A celebration of all things outdoors in the snowy region!
An annual event packed with activities and adventure, this years events include; The Perisher Fun Run, Easter Egg Hunt, guided walks to Blue Lake and Porcupine Rocks, and of course The Great Perisher Duck Race! Taking place across the three days and based out of the Perisher village, there is something for all ages to enjoy.
Across the weekend the Chalet at Charlottes Pass and the Eyre Kiosk will be open. Plus The White Spider Cafe and Bar at The Eiger Chalet will be open daily from 4pm, with Jindabyne Brewing Beers on Tap!
Church services are occuring in Perisher Valley on Monday, 2nd April, with services at Our Lady of the Snows Roman Catholic Church at 8:30am and at the Perisher Alpine Church at 12:30pm.
Head on up, soak in the mountain air and let your adventurous side take over this Easter long weekend. There are great things to be seen in the snowies in Autumn.
The event schedule is as follows;
Saturday 11 April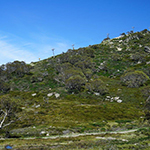 Australia's Highest "Altitude" Fun Run 7km
9:30am - Starting from the Perisher Car Park, take a walk or run through the Perisher valley up to Blue Cow, and returning back to Perisher via Upper Perisher Road. The distance is approximately 7km. This email address is being protected from spambots. You need JavaScript enabled to view it. via email.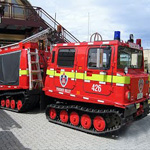 The Perisher Valley Fire Station Open Day

9:00am- The Perisher Valley Fire Station will be open all day for tours of the faciltity, be sure to ask about all the equipment.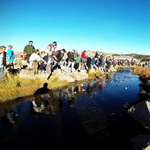 The Great Perisher Duck Race!

4:00pm - Purchase a Duck and watch it race 400 other ducks down the Perisher creek next to the Perisher centre. Ducks are $4 each.. All profits will be donated to the Burns Unit at the Westmead Children's Hospital.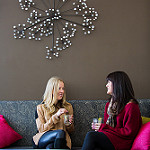 After Duck Race Drinks at The Eiger!

4:00pm - Get together and enjoy a drink after the Duck race in the The White Spider bar at the Eiger Charlet!
Sunday 12 April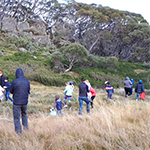 Easter Egg Hunt!

8:00am - Join us at South Perisher (on the corner of Wheatley Road and Duncan Place- opposite Ben Bullen Lodge) for the Easter Egg hunt. Plenty of chocolate easter eggs to be found at high altitudes. If you're unsure of where you're going get in touch with Tim Scanlon by phone on 6450 5616 / 0418 689 250 or via email at This email address is being protected from spambots. You need JavaScript enabled to view it.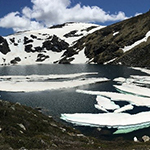 Blue Lake Guided Walk

10:00am - Explore one of the most popular glacial features on the Main Range – Blue Lake. Includes a side trip to view the spectacular western slopes. Moderate fitness required. Bookings essential with Tim Scanlon by phone on 6450 5616 / 0418 689 250 or via email at This email address is being protected from spambots. You need JavaScript enabled to view it.
Monday 13 April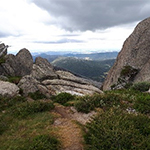 Porcupine Rocks Guided Walk
10:00am - Wander among grand, old snow gums, colourful heath and granite boulders before enjoying fantastic views on this leisurely 5km stroll. This event is free but bookings are required. To register please contact Tim Scanlon by phone on 6450 5616 / 0418 689 250 or via email at This email address is being protected from spambots. You need JavaScript enabled to view it.