2021 COVID SAFE Winter
The 2021 winter season is on and we can't wait to see you on the slopes. We're here to help you plan a legendary winter holiday so that when you arrive all you need to worry about is ripping and kicking.
This season, peak season dates may sell out. We recommend booking your lift tickets, lessons and Skitube online well in advance to secure the best prices and avoid disappointment.
Protecting our season together
An update from us
Wednesday 28 July
The Greater Sydney lockdown has been extended until 12:01am 28 August. If the stay-at-home order applies to you, you are not permitted to visit us, or purchase products from us for use during the period of the stay at home orders. Impacted guests can visit our Help Centre for more information on prepaid lift, lesson and rental product queries.
Additionally, guests must also follow health orders and requirements from their home State as they apply to domestic travel restrictions. Please make sure to check domestic travel restrictions in your State when planning your trip and again before travelling.
The health and safety of our guests, communities and staff is our highest priority. As mandated by NSW Health, all guests able to travel must wear fitted face coverings in any non-residential indoor areas including Skitube, buses and over snow transport vehicles, unless an exemption applies to the person.
Under the current NSW Public Health Order, a fitted face covering means a mask or other covering that:
Fits securely around the face, and;
Is designed or made to be worn over the nose and mouth for protection against infection.
When wearing your fitted face covering it must be covering both your nose and mouth. Scarfs and bandanas are not considered a "fitted face covering" under the NSW Public Health Order and this also includes the use of buffs and neck warmers.
Please carry a fitted face covering with you at all times while at Perisher.
The NSW Government requires all persons visiting certain venues to check-in by scanning the QR code at the entrance of the venue and then when leaving, check out.
For all guests planning to visit Perisher please review the latest Covid-19 updates and adhere to NSW Health advice regarding exposure sites, when to get tested for COVID-19, or self-isolate where necessary. Information can be found on the NSW government website.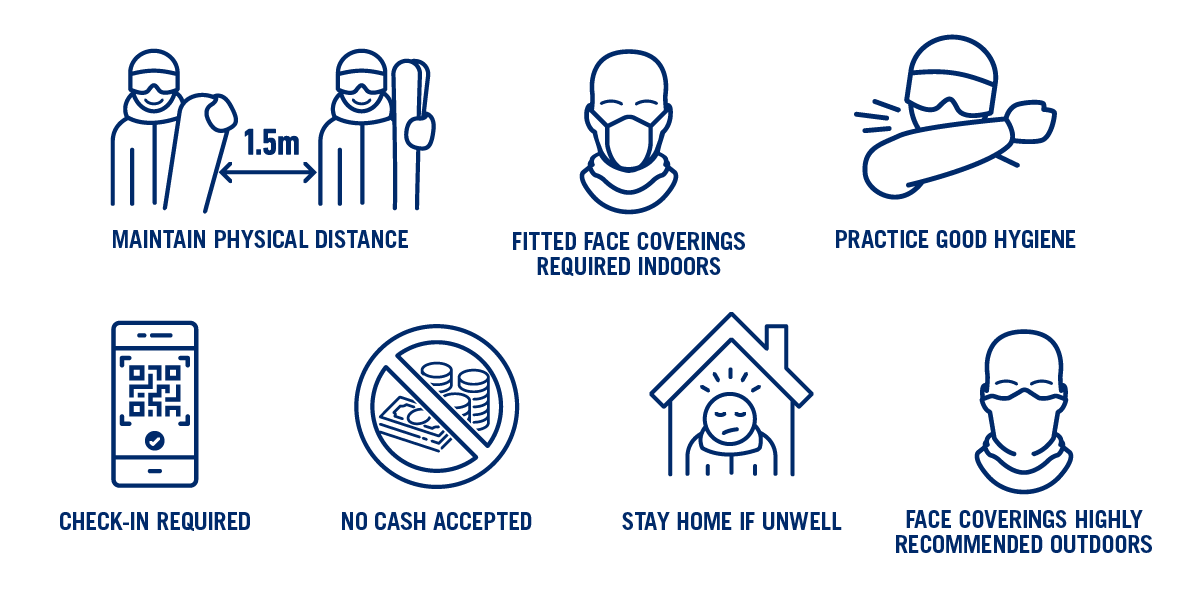 We're keen to see you on the slopes, however keeping our guests, communities and employees safe is our number one priority. As the season goes on we will ensure to keep you informed on any change in our operating plans.
Plan your winter holiday today to avoid crowds and save time
Frequently Asked Questions:



What lift, lesson and rental products are available for the 2021 snow season?

A full range of lift tickets, lessons, rentals, and Skitube will be available this season including:

1 to 7 Day Lift Tickets

Private Lessons (Adults & Kids)
Adult 2 Hour Lessons (beginning Saturday 19th June)
Kids 3 Hour Lessons (Ages 3+) (beginning Saturday 19th June)
Skitube
Ski & board equipment, helmet and clothing rental

When will lift tickets, lessons and rental

s

be available

to buy online

?

Lift tickets, lessons, rentals and Skitube for the entire 2021 season are available now!


How can I book accommodation?

We strongly recommend booking accommodation online and well in advance of your planned travel dates.Make sure to check the Terms and Conditions associated to your accommodation prior to booking.

Will there be Terrain Parks this season?

Yes, we will have terrain parks this season. The location of each terrain park will be subject to terrain availability and lift access.

Will there be

winter events

this season?

Yes, we will be announcing a schedule of COVID-safe winter events closer to the snow season.
Epic Australia Pass:



Will reservations be required for

Epic Australia Pass holders?

We do not anticipate 2021 Epic Australia Pass holders will need to make reservations to ski or ride at Perisher this season. However, in the event the resorts need to manage capacity to allow for physical distancing, Vail Resorts may manage access through a reservation system that prioritises pass holders.

How can I buy an Epic Australia Pass

?

Oh-oh! The Epic Australia Pass is off sale for 2021.

Check out the latest deals in resort this season.

When will final

balance

payment

s

be taken for my

Epic Australia Pass?

Final balance payments for Epic Australia Passes will be taken on or around 3 May 2021.

Have more questions about Epic Australia Pass?
Health & Safety
:
How are you protecting the health and safety of guests, employees and resort communities?

We will continue to operate within relevant Government regulations as and when they evolve relating to COVID-19 and resort operations. This may mean we need to operate with capacity limits at certain times of the season.

Physical distancing will be actively promoted throughout our resorts in lift queues, on lifts, within indoor facilities and on transport. 

We will continue

to implement enhanced

hygiene and cleaning protocols

including staff training, provision of hand sanitisation stations

.

We are respectfully asking guests who are feeling unwell to not visit our resorts.

Cash will not be accepted by outlets operated by us.

We're limiting venue occupancy to align with the Government's regulations

and using QR check-in codes at

indoor venues

. 

We will adhere to

limits on public gatherings and events.  

We strongly

recommend

all guests to wear face coverings

and adopt

safe hygiene measures

We encourage

guests

to download

and use

the 

VIC/NSW State Services

app

to enable seamless check-in at venues for contact tracing

related to

coronavirus (COVID-19). Download the App

here

.

What will you do if there is a COVID-19 case detected in resort?

In the event of COVID-19 detection we will provide a coordinated response with the State Health Department. Although this process will be directed by the State Health department, it will likely involve isolation of the impacted guest or staff member and

contact tracing support procedures

to identify all at-risk people who may also be required to enter a period of

quarantine

.

The resort will follow the directions of the State health Department to undertake reactive cleaning and sanitation protocols.
Refunds and Cancellation Policy
What

is your cancellation policy?

Considering the current COVID-19 situation, we've made our cancellation policy simpler and more flexible than ever so you can book with complete confidence for the 2021 snow season.

Key terms of our policy are summarised below and are applicable to all products except for the Epic Australia Pass and season long Winter Sports Club programs.

If requested 7 or more days prior to the earliest scheduled commencement date of any product or service within the booking: Change/cancellation is completed at no additional cost

If requested within 7 days and more than 48 hours prior to the earliest scheduled commencement date of any product of service within the booking: Change/cancellation will attract a fee of $50; and




If requested within 48 hours of the earliest scheduled commencement date of any product or service within the booking: Change/cancellation will attract a fee of 100% of the total booking price