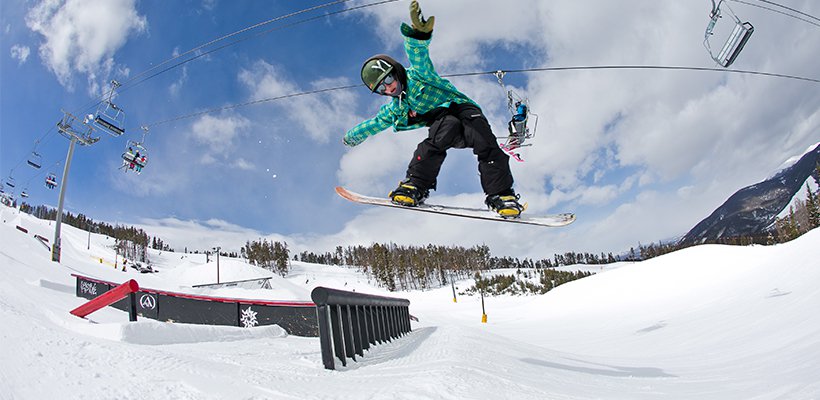 Keystone A51. Photo Aaron Dodds
Got yourself an Epic Australia Pass & want to head overseas to ride the best terrain park set-ups on offer? Here is your guide to a few top spots that you can choose from to get your trick fix in!
With your Epic Australia Pass you have access to 28 mountain resorts across 4 countries, many of which have world renowned terrain parks allowing you to keep those park laps going all year! So which mountain do you visit if you want to ride park? Here is a guide to all the awesome parks you have access to!
Breckenridge, Colorado, USA
Located within Summit County, Colorado is Breckenridge. Renowned for its consistent cold temperatures and crisp snow, allowing for on-point park set-ups day in, day out, all season long.
There is a reason why the annual Dew Tour is held in Breckenridge year-after-year and why many pros call this place home, the place is a park riders paradise with 4 parks and a 22 foot superpipe. It is a training ground for progression.
Keystone, Colorado, USA
A short 25-minute drive from Breckenridge is Keystone Resort. Known for its creative & urban/street inspired set-ups, Keystone has a multitude of rail/box options to suit the beginner park rider all the way through to pros, with a feature fleet unlike nowhere else. Keystone's Park, known as Area 51 is a 60-acre collection of features spread across 6 progressive areas which are all accessed by a single chairlift.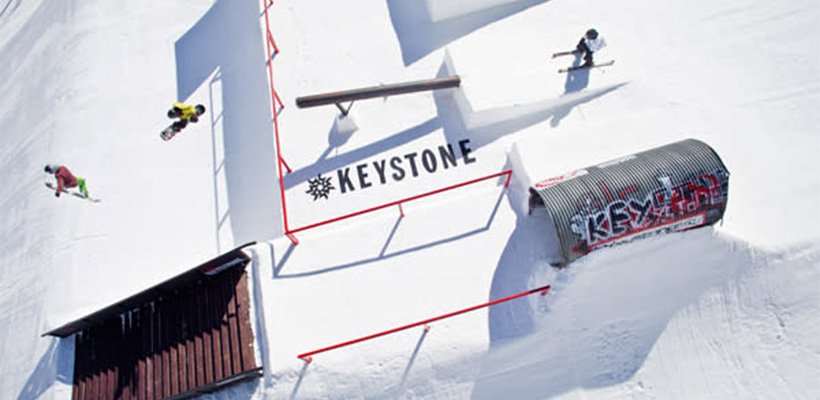 Urban and street options galore! Photo - Keystone Resort
Whistler Blackcomb, British Columbia, Canada:
Located just outside of Vancouver is Whistler Blackcomb and through Google Earth the resort has a Terrain Park that is visible from space! Across 2 mountains the resort has 5 terrain parks, 2 on Whistler Mountain and 3 on Blackcomb Mountain along with an 18 foot half-pipe. Here you'll find tech jib features alongside jumps from small to large, hips, handrails, a Half-Pipe and a Rider-Cross course.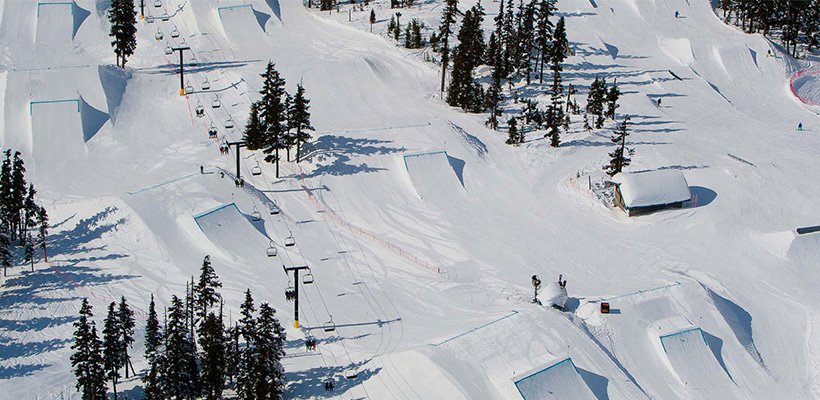 Decisions Decisions.... Photo: Brian Finestone
Park City, Utah, USA
The USA's largest resort, Park City is home to one of North Americas most progressive park & pipe set-ups which includes a whopping 8 Terrain Parks and 2 Half-Pipes which serve a large range of abilities. There are endless options with the Park City terrain park crew offering up creative features season after season. It is the kind of place that park rider's dreams are made of.
Northstar, California, USA
Jibbing and jumping all under the Californian sunshine. Northstar Resort, located in the Lake Tahoe region in California on the USA's West Coast is home to a staggering 8 Terrain Parks and 3 Half-Pipes. Northstar's Terrain Parks are specifically tailored to suit different levels of park rider. From beginner basics all the way through to Pro rider lines, Northstar has a park suited for each and every level of skier or boarder. The resort also offers up an Olympic standard 22-foot Half-Pipe.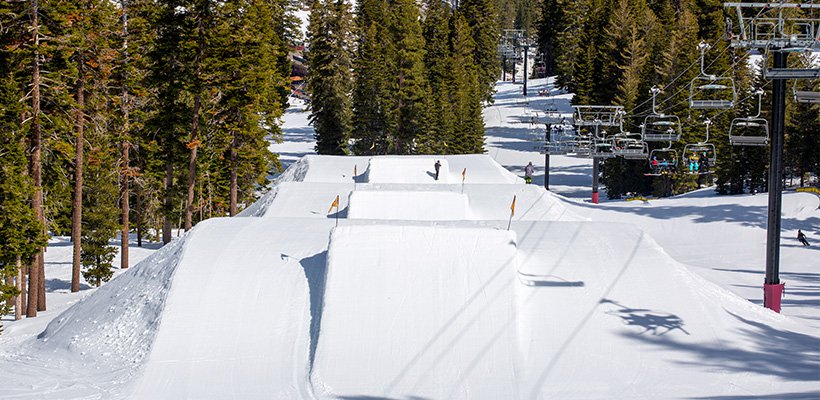 Just one one the set-ups on the way down the Northstar park. Photo - Northstar Resort
With so many resorts and parks to choose from the decision is yours, and the Epic Australia Pass is your ticket there!
Enjoy unlimited, unrestricted access to Perisher and access to Breckenridge, Keystone, Park City, Whistler Blackcomb, Northstar and more all on one pass. With all this to choose from we leave the decision up to you!