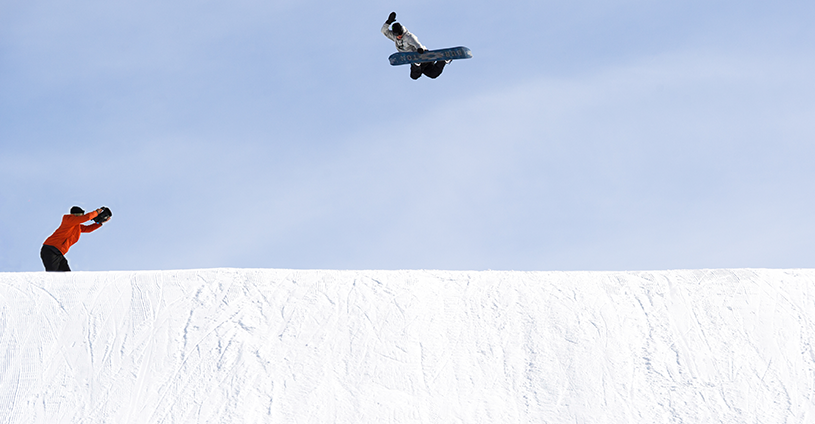 Ever dreamt of meeting your favourite Aussie or international snowboarder or skier?
Perisher and PlayStation are making your dream a reality with the 'Meet The Pros' event happening through August and September!
With the biggest and hottest names in snowboarding and skiing descending on the resort to train in our world-renowned PlayStation Terrain Parks, this is your once in a lifetime opportunity to meet the likes of Torstein Horgmo, Zak Hales, Seb Toots, Craig McMorris, Max Parrot, Russ Henshaw, Jess Rich, Spencer Obrian, Anna Gasser, Oystein Braaten and more.
Kicking off last Sunday in the PlayStation Leichhardt Terrain Park, Canadian Slopestyle Olympian and X-games Silver medallist Seb Toots, and Burton rider Zak Hale came along to get things rolling! Skullcandy also added to the mix with some awesome free giveaways for participants!
You're not going to want to miss out on this unique experience, so come along this Sunday 21 August with some big names set to show up...
Here's the who's who in the terrain parks world this season…
Torstein Horgmo – Norwegian professional Slopestyle snowboarder, X Games Gold Medallist,
Craig McMorris – Canadian Slopestyle snowboarder and professional commentator
Max Parrot- Canadian Sochi Olympian Slopestyle snowboarder, X Games Gold Medalist
Russ Henshaw- Aussie Sochi Olympian Slopestyle skier, World Championships Silver Medalist, X Games Silver Medalist
Spencer Obrian- Canadian Slopestyle Snowboarder, Gold Medalist World Championships, X Games Gold medalist
Anna Gasser- Austrian Sochi Olympian Slopestyle snowboarder
Oystein Braaten- Norwegian Freestyle Skier and X Games Bronze Medalist
Seb Toots- Canadian Sochi Slopestyle snowboarder and X-Games Silver medallist
Zak Hale- American professional snowboarder and Burton team rider
Jess Rich- Aussie professional Slopestyle snowboarder and Burton team rider