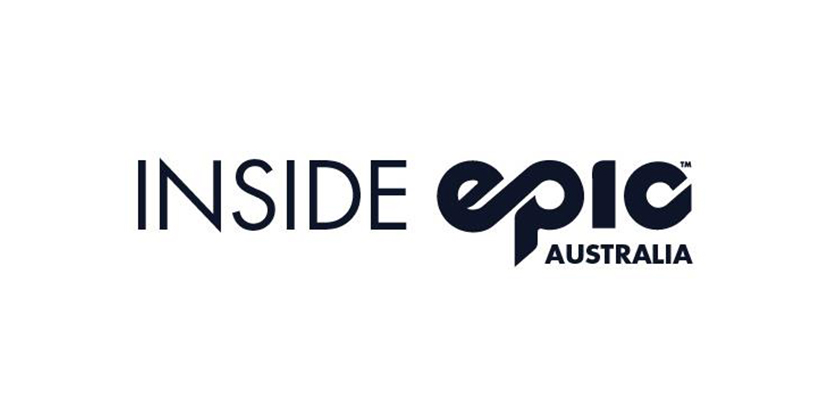 ---
Employee Engagement Survey
We are currently conducting the annual Employee Engagement Survey (EES) for Perisher staff and we ask for your participation in this important initiative. The EES is a critical component in our efforts to continue to better understand your thoughts, feelings and opinions in order to build an even better place to work.
The survey should take no more than 15 minutes to complete, is completely voluntary and anonymous.
We sincerely appreciate you taking the time to add your voice by completing this survey. By taking a few minutes to share your candid input about working at Perisher, you are helping us build a better company – benefiting all of our stakeholders including employees, guests, shareholders, communities and the environment. The survey will be open until July 28.
---
Vail and Breckenridge Information Sessions
Don't forget, this week Camp Counselors USA (CCUSA) representatives recruiting for Vail and Breckenridge will be at Perisher to conduct information sessions on the range of roles available for staff eligible for the US J1 visa. The J1 visa is open to Australian and New Zealand full time students or recent graduates.
Session times are as follows:
Thursday 13 July from 6:30pm in the Station Banjo Paterson Room (Next to the Staff Accommodation office)
Friday 14 July from 2pm in the Perisher Skitube Training Room (Upper level of the Skitube building)
Friday 14 July from 5:30pm in the Perisher Skitube Training Room (Upper level of the Skitube building)
Come along to find out more about continuing your Experience of a Lifetime with Vail Resorts.
---
Staff Race Night and BBQ
The annual Staff Only Skiing, Race, Park and BBQ Night will be held again this season on Thursday 20 July. The BBQ will fire up at 5:30pm and run till 7pm for all staff to fuel up plus the V8 will be turning for staff only so you can have access to Front Valley under lights from 6pm to 9pm! The racecourse will open from 6pm to 7:30pm for all pre-registered competitors.
Come along and get in some twilight turns, race your mates on the designated racecourse and have a feed and a drink on us! All race competitors must pre-register online and helmets are mandatory. Entries close 10am on Thursday 20 July.
---
Staff Ski and Board Tuning Discount
Did you know Perisher has a tuning workshop at Bullocks Flat Skitube Terminal open to the public and staff this year ?
Does your board or skis need some extra TLC ?
Now that the snow has finally arrived Perisher Staff Receive 15% OFF tuning services for the month of July.
Simply drop off your board or skis to the Bullocks Flat Snowsports Hire staff in the month of July and show your staff pass to receive 15% off all tuning services.
Services available include:
Full service $60
Edge & Wax $40
Basic Wax $15
Custom services available on request.
DUE TO DEMAND SERVICES MAY HAVE A 24 HOUR TURNOVER PERIOD
---
Staff Season Pass Refunds
For those staff who have purchased any Perisher retail season pass please be aware that refund applications must be lodged prior to Tuesday 1 August 2017. This includes any eligible dependant season passes. No refunds will be issued on and from 1 August 2017. Season Pass Refund Forms for staff are available from the Perisher Ticket Office and through the Perisher Intranet.
NOTE: The grant of a refund of any retail Perisher season pass which includes Epic Benefits in the United States winter season immediately after Perisher's winter season, will extinguish the Epic Benefits associated with that retail season pass.
---
Experience of a Lifetime - It's The Vibe!
'It's the Vibe and..., no that's it, it's the vibe. I rest my case.'
Perisher staff, you impressed our guests so much they sounded like they were quoting The Castle! From bouncing, happy Lift Operators, music pumping out of Jax Bar to goliath Snowmaking efforts, you put smiles on kids and adults faces and the happiness was contagious!
Ski Patrol's Rohan and Amy turned a guest's skiing injury into a highlight of their stay with their friendly and highly professional approach to the situation topped off with an Akja ride down Zali's run!
Snowsports Karen's caring, kind and very capable approach to teaching meant a first-timer amputee guest left Perisher with nothing but praise and recommendations to her friends and family.
And Lift Operators, Hospitality staff and Snowmakers alike created a thrilling experience for Front Valley riders last week with many compliments on the great conditions and electric atmosphere!
Props to all Perisher staff for your efforts in making Winter 2017 so successful and enjoyable for everyone!
---