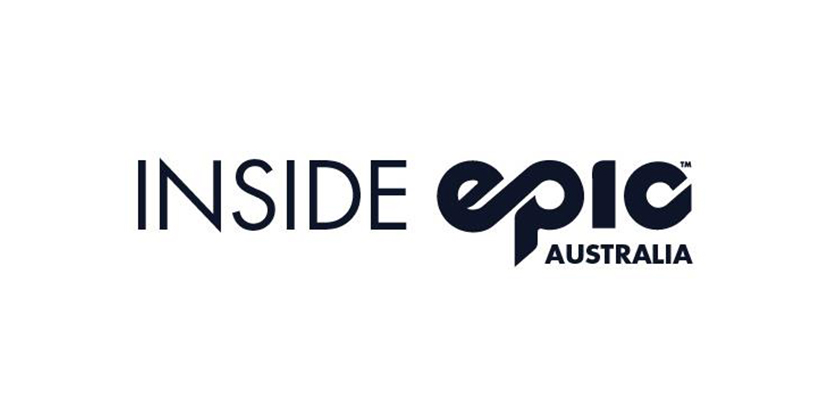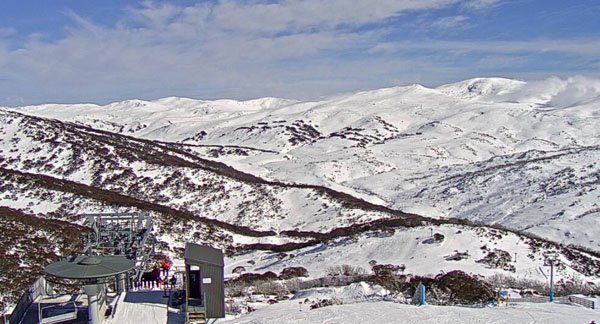 ---
Guthega/Blue Cow Live Cam
Do your eyes a favour and check out the new Guthega and Blue Cow live cam! Watch as the cam moves around showing off the beautiful views of the main range surrounding Guthega or check out your fav run in Blue Cow before you head up for a slide! Well, we'll be darned – you can actually see your friends getting off the Freedom Chair too!
It's also quite majestic don't you think? We struggle to take our eyes away and we bet you will too!
---
Season Pass Refunds - Last Chance!
Those staff who have purchased a Perisher retail season pass please be aware that refund applications must be lodged by no later than Monday 31st July 2017. This includes any eligible dependant season passes. No refunds will be issued on or after 1st August 2017. Season Pass Refund Forms for staff are available from the Perisher Ticket Office and through the Perisher Intranet.
NOTE: The grant of a refund of any retail Perisher season pass which includes Epic Benefits in the United States winter season immediately after Perisher's winter season, will extinguish the Epic Benefits associated with that retail season pass.
---
Experience of a Lifetime - You Rock!
Perisher Staff, you make our guests so happy, keep up the great work! We've received a lot of great feedback and here are just a couple of great comments from our guests:
My award for 'Lift operator of the day' goes to Sam on Happy Valley T-bar. Very friendly, cheerful and notices when you've used the T-bar more than once. Please pass on our thanks.
I just wanted to pass on my thanks to Katie in the discovery centre for last week. Katie looked after my four year old (Isobel) last week and was absolutely amazing. She built a great rapport with Izzy and her enthusiasm to get the kids out on the slopes was awesome. We had a great day skiing together on Saturday and I couldn't believe how much progress Izzy made. We had a bit of a rough week with my wife breaking her leg but having our kids happy in the ski school made a huge difference (thanks also to Cody for looking after Joel)! Thanks!!!
Cheers to many more amazing comments to come thanks to your brilliant customer service!
---
Employee Engagement Survey- Have You Had Your Say?
Do you have 15 minutes to provide honest feedback about working at Perisher and Vail Resorts? It is anonymous and will help us build a better company – who wouldn't want to be part of that! The survey is open until Sunday 30 July so take this chance to say what you think.
---
Perisher Governance Review Update
Recently representatives from the Perisher Range Chamber of Commerce representing hotels and other businesses in the resort, SLOPES being the representative body for the club lodges in the resort and Peter Brulisauer representing Perisher met with officers from the National Parks and Wildlife Service to discuss the information provided recently regarding the Governance Review outcomes for Perisher.
SLOPES and the Chamber of Commerce reaffirmed their support for the NPWS's vision for Perisher to be a world class, environmentally and commercially sustainable year-round alpine destination and reaffirmed their support of a head lease as the best mechanism to achieve the vision. Peter reiterated that Vail Resorts remains committed to working with the NSW Government to achieve its vision for Perisher. NPWS indicated that they are currently reviewing their objectives and determining 'where to from here'.
---
Employment Opportunities - Work for Club Med in Asia (Snowsports School Staff Only)
'Club Med is currently looking for ski and snowboard instructors for their resorts in Sahoro and Tomamu in Japan and possibly some resorts in China for the 2017-2018 season. Rob Waterson and Joey Templin from Club Med will be in Perisher for information sessions next Wednesday 2nd August at 12pm and 5pm – don't miss your chance, come and see these gents to find out about this exciting opportunity with great staff benefits!
---