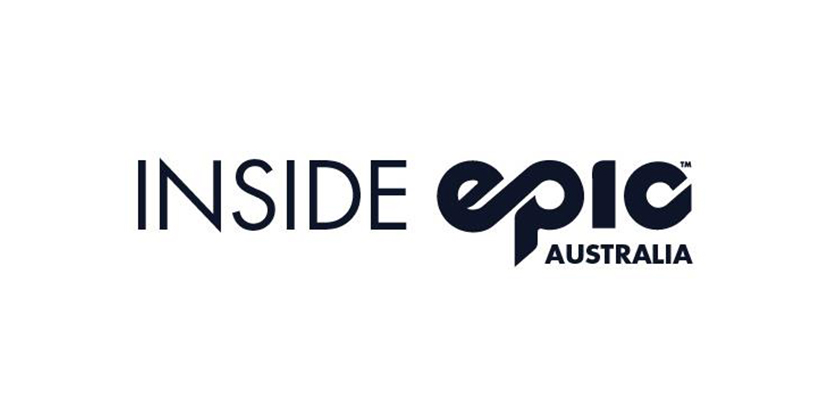 ---
Epic Service Nominations - Speak Up!
Do you know someone who exceeds expectations, has innovative service ideas and embodies our service mantra: Own It. Personalize It. Elevate It?
Make a nomination by emailing This email address is being protected from spambots. You need JavaScript enabled to view it.. Many of our staff make a huge effort delivering experiences of a lifetime for our guests and it's important these efforts are acknowledged. You can nominate any casual, seasonal or full time employee, from any department.
Nominations for this year's EpicService award (Vail Resorts' highest level of recognition for service) close 20th August; don't miss out!
This email address is being protected from spambots. You need JavaScript enabled to view it.
---
Reminder - Staff Media Policy
As a highly visible and popular resort, Perisher frequently draws the attention of the media. With the current snowfalls and blizzard conditions the Snow Industry is in the spotlight and media outlets are likely to seek comments from staff on a range of issues.
If members of the media contact you regarding Perisher, refer them to either the Chief Operating Officer or the Sales and Marketing Manager. DO NOT make any statements to the media, either on or off the record. As per the Staff Induction program failure to comply with this directive may result in disciplinary action up to and including termination of employment.
Thank you.
---
Spice Up Your Style with Perisher Retail
Tired of your old gear? Need an excuse to update your wardrobe? Look no further, Perisher Retail is currently offering a 'Spice Up Your Style' sale.
Until the end of August you can get a whopping 25% off all skis and boards as well as jackets, pants and layering/casual wear with Perisher Retail outlets. Gear up and hit the slopes in style!
---
Refer a Friend
Congratulations to our Refer A Friend winners for successfully referring a friend, family member or colleague to work at Perisher this season! The Major Prize worth $2500 went to Hayley from Guest Services, while Runners Up Hayden and Genevieve, from Snowsports and Front Valley Lifts respectively, netted themselves $1000 in prizes each.
Perisher had a whopping 70 new staff members come onboard this season as a result of being referred by previous staff members, with 60 return staff receiving a total of $4,254 Perisher Money for referral bonuses including prizes! What better way to share the contagious and fun Perisher spirit than with your friends!
---
A Little Bit of History
On 17th July 1973 Perisher made it into the Daily Telegraph and got praised for our snowmaking. In his article called "Perisher's 10 Guns do a Great Snow Job", Frank Gallego writes about the season being the second of poor weather conditions:
"They look like World War One machine guns and they help to create an alpine reality when nature fails to oblige. Ten of these guns, imported into Australia three years ago, work throughout each night pumping a fine spray of water at very high pressure high into the air to fall as snow on the slopes". "The snow guns have undoubtedly proved their worth at Perisher already. Right now the valley has six T-bars and the chairlift still operating making it the only fully functional snow resort in Australia".
44 years later, the equipment and conditions have changed a lot but snowmaking still does a fantastic job keeping our slopes looking great!
---
Undefeated: A Rail Jam For Aidan
A fun day, some snow flurries, 80 participants and an amazing amount of money raised and donated to the cause; this event was a big success! Here are some pictures of this great day.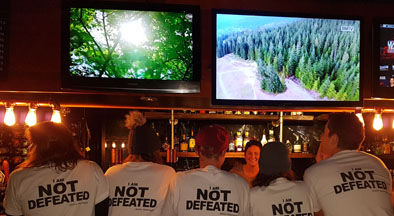 ---