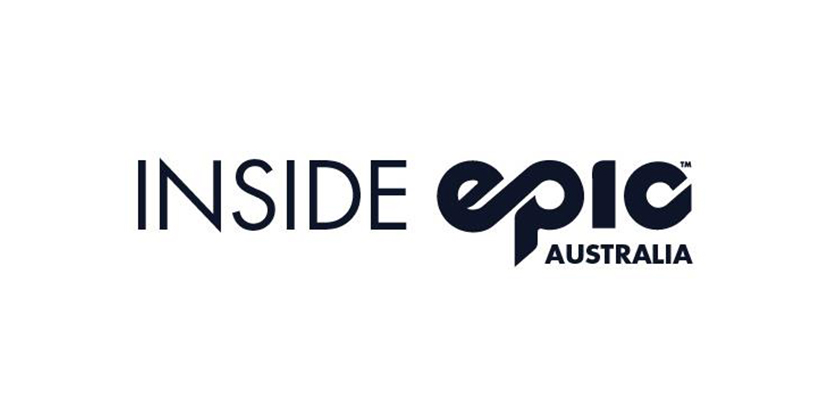 ---
Alex Pappas – Winner of the 2016 Epic Service Award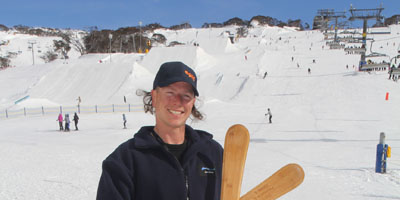 By now everyone knows about the Epic Service Award but we thought you'd like to read about last year's winner. A mother and her child missed their bus to Canberra, where they had a plane to catch to Sydney, to then keep going the next day to Malaysia. Alex looked into alternative travel arrangements but discovered that the family had no option to get to Canberra. He then drove the family to Canberra, realised they were too late for their flight and kept going all the way to Sydney which made it possible for them to fly to Malaysia the next day as planned.

Alex has been working at Perisher since 2014 on the Skitube as a concourse supervisor and has recently joined the snow grooming team. He was flattered when he was nominated and completely blown away when he won! He describes his trip to Beaver Creek as "absolutely phenomenal" and has been really well looked after. "It was a real privilege and an experience I won't forget". He's back at work after an amazing trip filled with mountain biking in Beaver Creek, ziplining in Vail and a great chat with our CEO Rob Katz. The full interview is here!

And don't forget to send your nominations before the 20th August!
This email address is being protected from spambots. You need JavaScript enabled to view it.
---
Mons Royale Merino Industry Staff Sale
Mons Royale Merino has a great deal for Perisher staff! Until Thursday 31st August you can save up to 65% off on new merino gear to stay warm and stylish all day. To take advantage of this exclusive offer head to Mons Royale and use the access code monssnow.

Please note this offer extends to Perisher staff only and is not available to friends and family.
---
Perisher Staff Hoodies
Do you want a cool hoodie for you and your team in memory of your 2017 season at Perisher? Get in touch with www.thehoodieco.com and see what they have on offer! Prices and more information are on the website.
---
Miss Piggies Star Goes International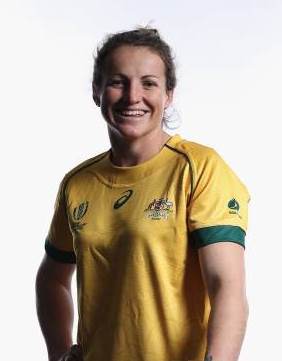 Congratulations to Kate Brown, an ex Perisher Employee, for qualifying for the Australian Women's Rugby Team. Many of you would know Kate from her time as a Ski Patroller and on the summer Paint crew as well as her time with the local Miss Piggies. Good luck to Kate and the Wallaroos Team in Ireland!
---
Experience of a Lifetime
Well it's not only the fresh powder that is putting the smiles on everyone's faces! Here's how our guests told us you created an Experience of a Lifetime last week:
Good morning, Last week I travelled to the snow with a year 5 group from Lorien Novalis School. I would like to thank the staff at the ski hire facility for their attentiveness, patience and general helpful attitude to our group. Nothing was too much trouble, including taking extra time to find the correct size chains for our bus and showing us how to fit them. Our school brings a class down to the snow every year. This is the first time, to my knowledge, that we have hired gear from The Station and I have already recommended you for next year's group.
Enjoyed every second of our stay, as we did last time. Anna from the restaurant at dinner time was amazing!
I just wanted to say a big thank you to Billy and Sophie from the Discovery centre they went above and beyond for my little boy Jacob. He has Autism Spectrum disorder. Billy and Sophie helped make our time at Perisher so amazing and I will be recommending this place to anyone and everyone. They have really made us believe that anything is possible with our son and we are so grateful to them for this. I don't think they will ever know what their kindness means to us
I would like to compliment Mike who drives the over snow from Guthega to Blue Cow when required. He has done this job for 5yrs I believe. He does this job always with a smile and with great courtesy. He even helped get tissues from inside the Burning Log when my 4yo sneezed and left an unsightly mess down his front. Mike should be commended.
We got so much great feedback this week it is hard to select just a few! Well done to everyone for making our guests so happy.