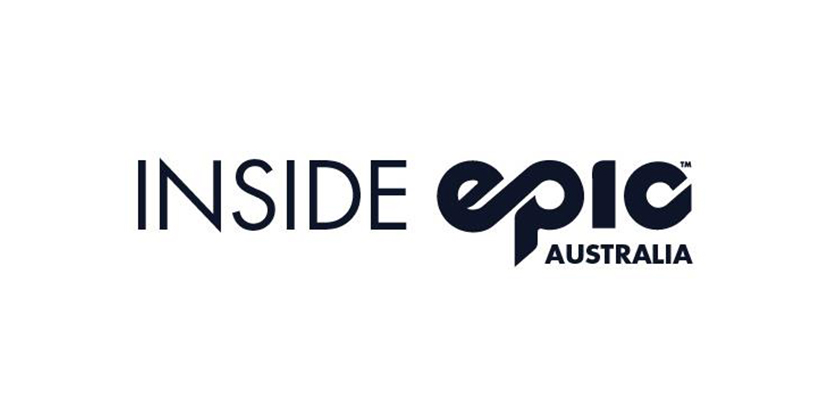 ---
Grab yourself a bargain! Massive sales in the Perisher Shops
Do you want to buy that new board you've been dreaming of? Perfect timing! Perisher Retail has heaps of sales going on at the moment:
30% off skis and boards in the Slopestyle Demo Centre and Boardstore
Need some boots with that new board? The Boardstore also has some excess women's 32 Snowboard boots, come in and make an offer!
Perisher Retail also offers 25% off apparel in all the shops – go have a look, they still have a great selection!
A huge 50% off (that's right, only half price!) on selected ex demo skis in the Slopestyle Demo Centre
These offers won't last long, first in best dressed!
---
Great customer service goes a long way
You might remember that Al Rowson was Perisher's first EpicService winner 2 years ago. A lot of us know him well enough to say that he's a true legend and here is a shorter version of a story we received from a guest to show you that putting the extra effort is well worth it.
In 2011 Carol decided to surprise her husband for his birthday and take him to Perisher because he always wanted to see the snow. She spent a lot of time organising it and making sure everything was going to be perfect. They left their accommodation early in the morning and drove to Bullocks Flat to find that the Skitube was broken down and that they had to get here by car. Already frustrated, they arrived and were told that the morning lessons were pushed to the afternoon. "It was raining and by now the 'Perfect Day' was far from Perfect. I was already hating the snow and wish we had never come".
The lesson in the afternoon was packed, the carpet was slippery due to the rain and they couldn't do 2 metres without running into someone in the slush. Enough was enough, Carol and her husband went into our Hire shop to get assistance to take her boots off and that's where they me Al. "The man comes over and starts talking to me asking what is the matter, I explained it all to him and he just sat next to me helped me with the boots and chatted away. He was obviously a busy man but it was like to him, there was no one else in his shop and only I mattered. He sat and listened, never once made me feel stupid for being upset. After spending quite a considerable amount of time calming me down he said why don't you try the snowboard?" Alan organised their gear, even if the initial ski equipment wasn't hired here, and they changed their ski for a snowboard lesson the next day.
Since that day, they have returned to Perisher every year with their children and have introduced the snow to three lots of friends. "I think what I am trying to say is ONE small act of kindness by Allan Rowson in 2011 completely changed me from hating the snow and never wanting to come back into a love affair I have with the place now" "So thank you Allan, if you didn't take the time that day we would never have returned to the snow"!

---
Lakeside Scavenge – it's time to take care of our beautiful lake shores!
What a better way to spend a day off than going for a walk along the lake? Gorgeous scenery and peaceful but sadly also spoilt by litter. "Lakeside Scavenge" is an initiative organised to collect the rubbish that has accumulated over winter around our beautiful Lake Jindabyne.
When? 23rd September, 1pm-5pm.
---
Snowsports Job Opportunities Overseas
Still looking for inspiration on what to do for the northern hemisphere winter season?
You could be heading to Europe and work in Switzerland and Austria! For this opportunity you need to be a level 3 APSI or equivalent with 2 seasons experience or have a European passport. For more information or to apply contact Zac Greenfield at This email address is being protected from spambots. You need JavaScript enabled to view it..
Would you prefer to head to Japan? Action Snow Sports are looking for ski and snowboard instructors in Madarao. They have a high demand (but not only) for instructors working with children for their new Children's program and group. Applicants with a working holiday visa are preferred but sponsored visa options will definitely be considered for the right applicants! Contact Pete Hillman on 0437 446 637 or check out their website for more information.
---
Experience of a Lifetime
From 'super awesome' ski instructors to considerate drivers and entertaining bar attendant, Perisher staff make a big difference for a lot of our guests. Here are a few comments we received from them:
Christopher Doig is a super awesome ski instructor. My husband and I had him as our instructor for a 2hr 9.00am beginners session on Sunday 13 August. He was calm and patient but pushed the group enough to challenge us and help us learn. Thank you!
A staff member called Macca who was driving the Perisher-Smiggins bus on the 22/8 at around 7.30pm when told of my wife's difficulty with walking from the Smiggins pub to Clancy's lodge asked us to wait while he fetched the ute and then drove both of us up to Clancy's. This was totally unexpected and extraordinarily considerate of him. This sort of behaviour is exceptional and should not go unrewarded.
I was down at Perisher for the last 2 weeks. I injured myself a few times and spent the rest of the day in Jax bar. I just want to say how lovely your staff in there were. They were keeping me company and chatting with me when they had time. You have a good bunch of fun and friendly people in there. They made a bad day very good. From the girl in the big pompom beanie.
Hi - just back from a week at Guthega/Perisher and wanted to acknowledge the great service at the ski hire in Guthega. Everyone we dealt with was great but special kudos to Mitchell who took time to carefully explain differences in skis and reasons why some suited best. Others from our lodge also mentioned how helpful, friendly, patient and professional Mitchell was so he definitely deserves some very positive feedback.
I just wanted to comment on the amazing lift staff I came across today. Every staff member I encountered was so friendly and efficient. I'd like to particularly note Jenny Collin who was working on the V8 lift. She was unbelievably friendly and helpful when my sisters lift pass wasn't working. An amazing person who definitely deserves to be recognised!!
I would like to pass on my thanks to Garth at the Bullocks Flat terminal for his help on Sunday morning in attending to the broken rear windscreen on our Volkswagen. Garth assisted with cleaning up the broken glass and plastic sheeting and tape to cover the area. We got home to Sydney fine. Thanks Garth.