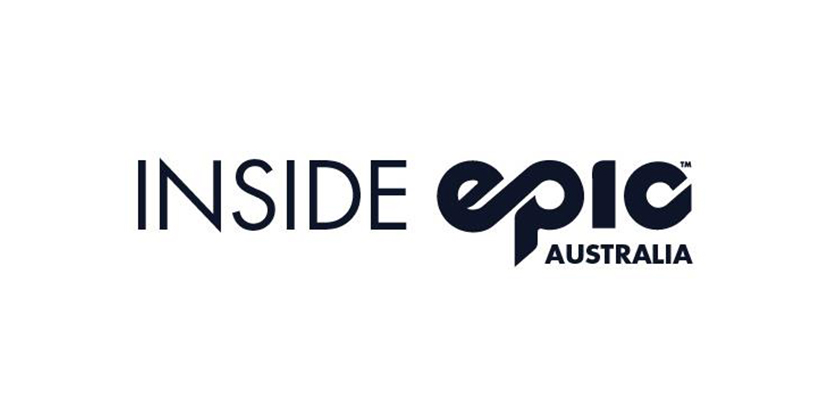 ---
Opening Weekend and Peak Festival activities
Thanks to our mountain team we have once again opened first lifts for the season! Unfortunately, there won't be much sliding available for the Long Weekend and as such, with expected opening weekend crowds, staff and eligible dependent passes will not be able to be used for skiing and snowboarding on Saturday 9 June and Sunday 10 June.
But, the resort will be a ridiculously fun place to be over the opening weekend! If you are free to enjoy the opening weekend's activities in Perisher then get your mates together and get amongst it; including the "Rail Rampage" rail jam in the Perisher Terrain Park, massive fireworks display and the 10th PEAK music festival The PEAK music Festival is jam packed with a whole list of entertainers who are sure to not disappoint!
---
Employee Parking Information
No overnight carparking in Perisher Valley and Smiggin Holes is allowed from the long weekend as advised by NPWS.
Staff living in accommodation on-mountain will need to park their car at Bullocks Flat in the Overnight/Long Term Carparks C and D. Staff who work on-mountain each day must park in Carpark S which is the far side of Carpark A. Carpark S is marked with white parking bays.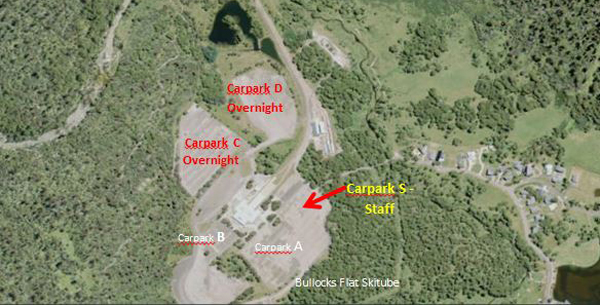 A free shuttle service operates between Perisher Valley and Smiggin Holes between 7:30am to 5:30pm from opening weekend for the season.
---
Ski & Board Sale - Opening Weekend
The annual Ski & Board Sale is on again this opening weekend in Jindabyne.
If it is a pair of Skis or new Snowboard you are after or perhaps looking for a piece of outerwear to complete your look then you do not want to miss out on the full range of new and preloved snow sport gear.
The sale is held in the Jindabyne Memorial Hall in Old Town Centre on Saturday 9th and Sunday 10th June between 8am and 6pm.

---
Kosciuszko National Park Access Passes

Perisher Ski Resort is located within Kosciuszko National Park (KNP), which is managed by the NSW Office of Environment and Heritage. Any vehicle entering KNP must display a valid Access Pass PRIOR to entering the park, including all Perisher staff personal vehicles.
For more information on how to apply and where you will need a KNP Access Pass, login to your Perisher Bridge Profile to access the Kosciuszko National Park Access Pass short course.
---
Skitube Days for the 2018 Season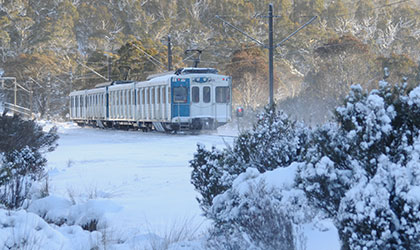 As a Perisher employee, staff must travel on Perisher Skitube every Friday, Saturday and Sunday from 6th July to the 9th September and every day during the NSW school holidays from Monday 9th July to Sunday 22nd July inclusive. This is to allow maximum on-mountain car parking spaces for our guests in the resort.
As of 6am on Friday 8th June, Skitube will run on a 30 minute departure schedule for staff wishing to access this service with this changing to a 20 minute service from the 6th July, when the train will move to a peak timetable.