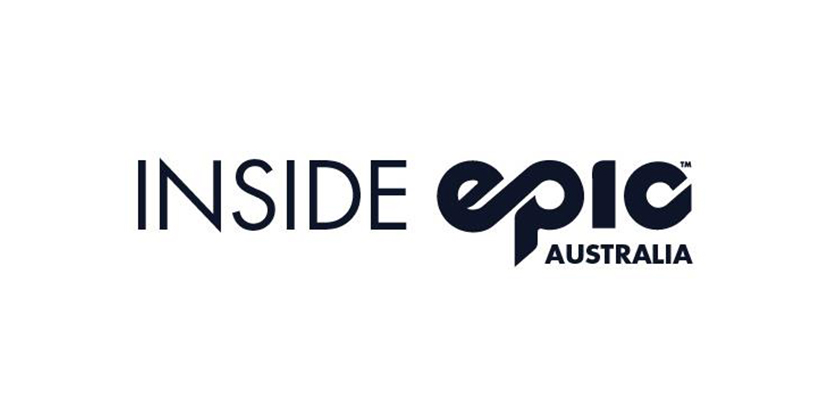 ---
Weather Forecast
Snow has marched across the slopes and there's more to come! The forecast looks incredible over the next few days. A heap of snow is forecasted right through till Monday next week, with snow predicted to reach up to 65cm. Have a look for yourself! Wild blizzard conditions have set in.

Keeping these conditions in mind, Friday could be a good day to catch the Skitube to ensure you have a safe journey to and from work or even if you have the day off and plan on coming up for a ski or board!
---
Flu Vaccinations
As our commitment to "Be Safe" Perisher are offering Flu Vaccinations available to permanent and winter seasonal staff who have commenced employment. Flu Vaccinations will take place at either of the two Jindabyne Medical practices and will need to be booked outside of work hours. Vouchers are available for collection from the Perisher HR office.
---
Crack the Code Winners and Answers
We have a WINNER for the Crack the Code Competition
Thank you to everyone who sent through their answers for Crack the Code over the past few issues. Connor Gerrard is the lucky winner of a Play Station 4 and a case of Red Bull. Connor is a first year Lift Operator with Perisher this season and sounds as though he is already off to a good start. Congratulations Connor!
How did you go? Here are the answers to all Crack the Codes: #1 - 542/246, #2 - 952/759, #3 - 385, #4 - 321,#5 - 473,#6 - 597.
---
Little Black Book

The Little Black Book is an online survival guide linking residents, visiting staff and tourists to helpful information, local resources and support services.
Follow the link to find a useful leaflet containing various support numbers and locations.
---
What Does a 'Towards Zero' Office Look Like?
Staff from the Contact Centre & Ticket Office at Bullocks Flat recently reached out to the Environment Department to see what improvements could be made to their waste & recycling systems.
Recycling bins were already in place to capture their paper, cardboard, containers, bottles & cans. Staff also took tea bags home for composting and separated soft plastics for disposal by staff at the Woolworths RedCycle bin. To help things improve individual bins were removed from desks to encourage the correct separation of waste and reduce plastic bin liners (while also encouraging staff to get up from their desks occasionally!), additional signage was added so new staff could use the system correctly and a larger compost bin was added to allow other food scraps to be collected.
To improve the waste & recycling in your work area, please contact Environment Manager, Tanya Bishop This email address is being protected from spambots. You need JavaScript enabled to view it. or 6459 4504.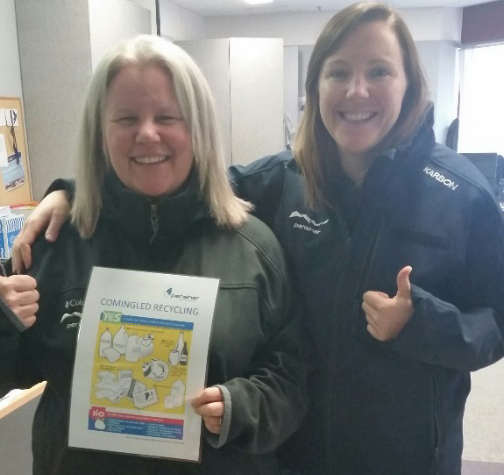 Karen & Jessie helping us get to Zero waste!
---
Vail Resorts Gold Pass Recipients
Congratulations to all of those who received their Vail Resorts Epic Gold Pass for being a valued employee of Perisher for 25 years or more! We hope you continue to have the experience of a lifetime in your many more years to come.
---
Join Perisher as an Assistant Civil & Building Manager – Applications now open!
Do you have a broad range of experience in both domestic and commercial maintenance and construction, with solid people management skills and strong planning experience? If so, this could be the position for you!
Perisher are looking for an Assistant Civil and Building Manager to lead a small, highly skilled team with responsibility for all aspects of building maintenance and construction. The Civil & Building department looks after all building assets from The Station in Jindabyne to all the Perisher's on-mountain assets including the Perisher Valley Hotel and the Skitube Terminals at Bullocks Flat, Perisher Valley and Blue Cow. They also have a wide variety of maintenance and operational responsibilities from the operation of a sewerage treatment plant, to the coordination of all painting works to the project management of all new building and civil construction projects.
If you feel you have what it takes and would like to join the team located in the beautiful NSW Snowy Mountains in this permanent role, then jump online today and apply.