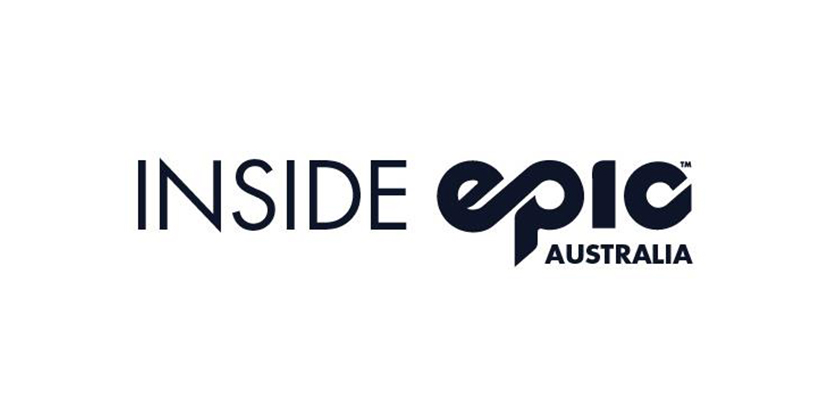 ---
Let Perisher Help You Get Educated!
Perisher's Further Education policy provides permanent employees with the opportunity to undertake approved courses of study and to carry out other activities associated with courses of study, which will either keep the employee up-to-date or will better enable them to discharge their existing duties. Financial assistance for Further Education or Study Leave may be approved for employees who wish to undertake further education directly related to their employment, in their own time. Approved education courses will be those that are considered by Perisher to be consistent with the needs of the company and of mutual benefit for the employee and Perisher.
Applications are now open as part of the 2019 Budget process with all applications needing to be submitted by 5 October 2018 to be considered for this great program.
---
We're Looking for Skitube Train Drivers for the 2019 season
Have you thought about what it might be like to join our Skitube team driving trains for a season? We are currently taking Expressions of Interest from anyone who may be interested. Once we have your interest recorded you will be first to know on when official applications open for the 2019 season.
Applicants are required to hold a current unrestricted Driver's licence. Successful applicants will take part in an extensive 6 week, 2 stage paid training period commencing in April 2019.
So what are you waiting for, submit your expression of interest today by logging onto the Perisher Jobs website.
---
Position Vacant - Assistant Civil & Building Manager
Assisting in leading a small, highly skilled team you will be responsible for both the strategic and operational management of this pivotal business unit with that has responsibility for all aspects of building maintenance and construction. The Civil & Building department looks after all building assets from The Station in Jindabyne to all the Perisher's on-mountain assets including the Perisher Valley Hotel and the Skitube Terminals at Bullocks Flat, Perisher Valley and Blue Cow.
To be successful in the role applicants will need to have a broad range of experience in both domestic and commercial maintenance and construction, with solid people management skills and strong planning experience. If you think you may have what it takes to fill this position, jump online today and apply!
---
Position Vacant – Guest Services Supervisor
This year-round role is a pivotal member of the Guest Services team providing supervision and support to the Guest Services Assistants and Leading Hands during the season. Outside of the season, the position is involved in recruitment and training efforts for the Guest Services team, contributing to the effective operation of the Guest Contact Centre as well as assisting with the accurate configuration, pricing and maintenance of Resort Services products. The position will be appointed on an initial 2 year contract until the end of 2020 with the role and the incumbent to be assessed for any ongoing employment post this initial appointment. The successful applicant for this role will have a depth of experience in high volume retail operations, previous staff supervision experience and would ideally have a depth of experience in Point of Sale systems. Applications for this role close on 21 September 2018.
---
Position Vacant - Health, Safety & Environment (HSE) Compliance Auditor
Perisher has an exciting opportunity for a suitably qualified and experienced person to join our dynamic and progressive company as part of our Systems & Compliance team. The position will be employed on an initial 12 month fixed term basis commencing in November 2018, with the view to offering a permanent position, where the person meets the key performance objectives.
The primary objectives of the position are:
• To lead the oversight, review and implementation of Perisher's safety and environmental audit program with the goal of conducting and facilitating the conduct of audits to drive the continuous improvement of safety and environmental management outcomes.
• To oversee and continuously improve the effectiveness of Perisher's attention to identifying, evaluating and recording of risk and the use of risk registers by staff.
• Assist with the implementation of Perisher's Fitness for Work program.
In order to succeed in this role ideally you will have a depth of practical experience in management systems auditing and in risk based safety management however we are open to considering applicants that have a desire to build a career in this field and are willing to undertake appropriate training to develop the necessary skills. A recognised qualification in the conduct of management systems auditing (i.e. safety, environment or quality systems) and in risk management and/or work health and safety would be advantageous and highly regarded, but is not mandatory. Strong interpersonal skills, attention to detail and an objective focus are key personal attributes required for this position. Applications close on the 21st September 2018
---
Positions Vacant – Whistler Blackcomb
Whistler Blackcomb are currently looking for Working Holiday Visa holders to work the 2018/19 winter. There are a large number of positions open for application so to find out more click on the link below and submit your application.
---

Staff Race day - Upper Rollercoaster Thursday 20 September
A staff only race event and BBQ will be held on Thursday 20 September. This is your chance to race your mates down Upper Rollercoaster and enjoy a free BBQ together. Interested? Click on the link to register! Registration closes midnight on Wednesday 19 September.

---
Charlee and Chelsea Rip it up in 2017!
Pond Skim 30 September - Save the Date!
Come join us to celebrate the amazing 2018 season with a splash! Join the fun with music, a dip in the pond and great people! Start planning your outfits now and we'll see you pond side when the temps start to rise.
The Pond Skim combines creativity, skill and courage with a little luck! A cheer from the crowd is always appreciated to get competitors to the far side of the pond. Will you make it across high and dry or will you plunge to the icy depths of the pond? Come and find out!
Who: Everyone ages 8+. Skiers & Snowboarders, Monoskiers, telemarkers! Come one, come all!
When: Sunday 30th September
Where: Poolside (Below Sundeck. Right side of Front Valley)

---
Staff Photos and Year Book
We are still waiting to receive a large number of departments photos for the 2018 Perisher year book contribution. If your department is yet to take and send through a photo please do so no later than COB Sunday 16th September!
This email address is being protected from spambots. You need JavaScript enabled to view it.
---

Skitube Days - Thank You!
Thank you to all our employees that caught the Skitube during the 2018 season! Staff Skitube days add to the experience for our guests in allowing them parking priority in the resort.