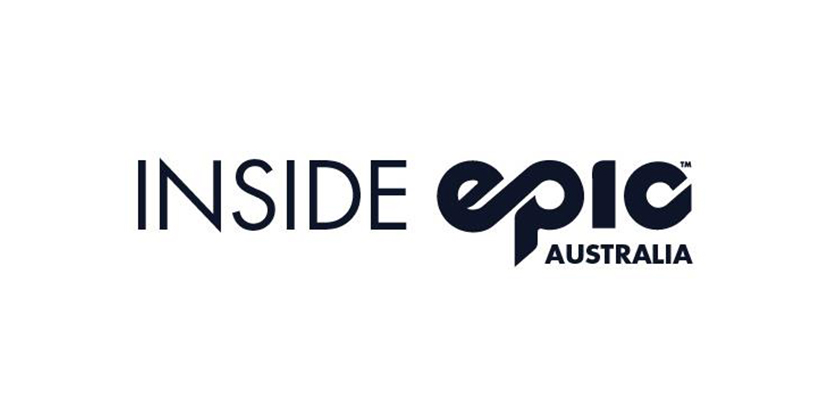 ---
2018 Epic Serice Award Recipients
The EPIC service award is our highest level of recognition for service and it's awarded to those employees who go above and beyond, re-imagine service and embody our service mantra: Own It. Personalize It. Elevate It.
We received a number of nominations this season for the Epic Service award and would like to share with you below our top three including the winner! The winner Don Peterson has received an all-expenses paid trip to attend the annual awards ceremony in July 2019. With the location yet to be confirmed, earlier this season our EPIC service award winner from 2017 Cat Rusoven attended the ceremony in Vermont, so I think it's safe to say the upcoming awards will be somewhere just as picturesque.
Join us in congratulating each of the dedicated staff below on offering the Experience of a Lifetime to our staff and guests.

Don Peterson – Serve Others - Epic Service Winner 2018
Don has received a number of compliments from guests but the one that exemplifies his commitment to Epic Service was a heartfelt letter of thanks we received from the family of a DWA athlete he instructs that outlined all the ways he has gone above and beyond to assist. When the family hit a kangaroo Don was there to help the family get back to their accommodation and then helped out with travel over a number of weeks while the car was being repaired. He has travelled in his own time to attend awards night with the family, provides a high level of customised support to his client including anticipating their needs and as mentioned above helping the guests source accommodation.

Ian Ferguson – Do Right- Epic Service Finalist 2018
Earlier this winter, an instructor from Perisher Valley, received heartbreaking news that a family member had passed away. Ian arranged for the employee's remaining lessons to be covered and for a friend of his to drive from Jindabyne up to Bullocks Flat to collect the employee and take them back to their accommodation in Jindabyne.
He kept in touch with the employee that day and learned that they were going to drive back to Sydney that evening. Knowing how distressed they were, Ian and his partner Nichole followed her up to Sydney in their car, before driving back to Jindabyne the following day on their day off. Ian celebrated his 35 years of service with Perisher in 2018 and is another valuable employee who is well respected amongst the Perisher family.

Angelo Bordin – Be Safe - Epic Service Finalist 2018
A guest was riding Piper and became distracted while riding the lift, swerved to miss a tower and fell hurting her knee. Angelo Bordin looked after her and her family from the moment the event happened by coordinating transport to get them back to their accommodation as well as offering assistance to get groceries that afternoon. Angelo works within the Ski Patrol department and has been a highly valued member of the team over the past 38 years.

---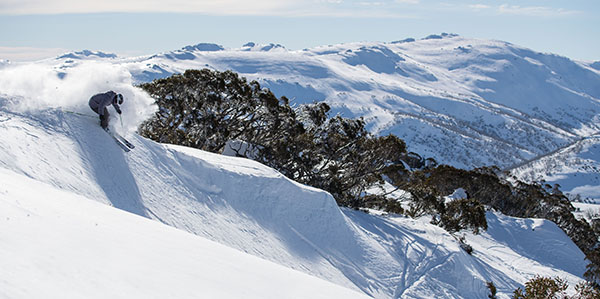 Vote for Perisher - Australia's Best Ski Resort
World Ski Awards - Vote for Perisher for Australia's Best Ski Resort!
Perisher has been nominated as Australia's Best Ski Resort in the World Ski Awards, a global initiative that recognizes, rewards and celebrates excellence in ski tourism around the world. With the awesome skiing, snowboarding and events we have had this season it is not hard to see why we are nominated. Perisher has and continues to make investments into its facilities to supply an experience of a lifetime to guests. Including investing 4.2 million on replacing the Leichhardt T-bar with a new quad chairlift and a huge snowmaking project to be completed in the 2018/2019 summer.
Quick Sticks Vote for Perisher! Voting closes September 22, 2018.
---

Thanks to our dedicated Race Department Staff for running the race!
2018 Staff Race Results
The Spring session staff Races were held on Upper Rollercoaster in Blue Cow on Thursday 20th September and the results are in! With a number of staff taking part in the event, enjoying the sunshine and BBQ lunch we are looking forward to running this event in future seasons. Did you beat your workmate or come out on top? Click here to see the overall and group results.
---

Rail Rampage - Saturday 29 September
Rail Rampage was so great at the beginning of the season that we are doing it all again. Join us again and showcase what you've learned on the rails this season!
Where: Slopestyle Park, Front Valley
When: 10:30am Saturday 29th September
Who: Open to skiers and snowboarders, 6+ years
Helmets: are mandatory to complete
Entry Fee: Free but please register at the link below:
---

Pond Skim - Sunday 30 September
Come join us to celebrate the amazing 2018 season with a splash! Join the fun with music, a dip in the pond and great people! Start planning your outfits now and we'll see you pond side when the temps start to rise.
The Pond Skim combines creativity, skill and courage with a little luck! A cheer from the crowd is always appreciated to get competitors to the far side of the pond. Will you make it across high and dry or will you plunge to the icy depths of the pond? Come and find out!
Who: Everyone ages 8+. Skiers & Snowboarders, Monoskiers, Telemarkers! Come one, come all!
When: Sunday 30th September
Where: Poolside (Below Sundeck. Right side of Front Valley)
Register: Staff are eligible for a 50% discount off registration so you only pay $12.50 to participate in this great event. Click on this unique link to register and receive the discounted rate:
---

Snowside Clean-up Day - Perisher Valley
Perisher are supporting National Parks and Wildlife Services on their 2018 Snowside Clean-up day set to run on Saturday 29th September between 10am -1pm in Perisher Valley and we would love to have you come along. Morning Tea and a BBQ lunch are available to those who participate.
RSVP NPWS on ph 6450 5616 if you can make it. It would be great to see you out there if you have an hour or two to spare next weekend.