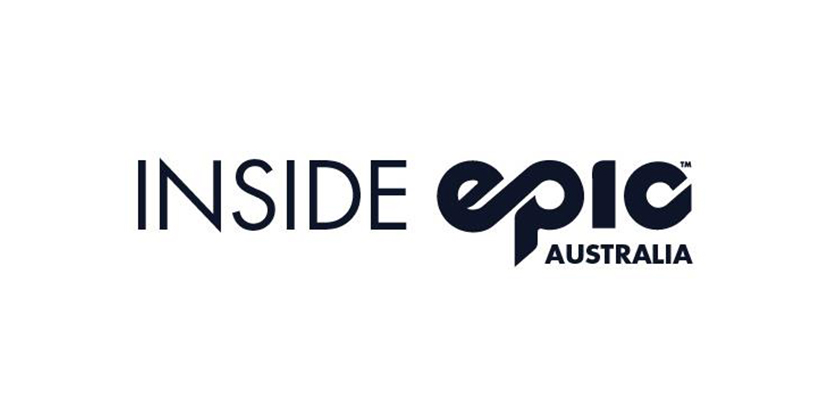 ---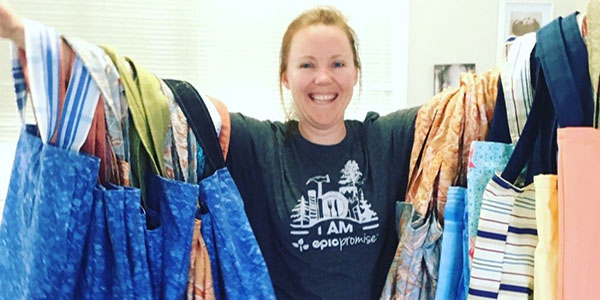 Jessie Cullen proudly shows off her work - good on you Jessie!
Congratulations to Jessie Cullen from Guest Services!
Congratulations to Jessie Cullen for recently completing the very first EP40 Program through Perisher and Vail Resorts. EP40 was created for employees' who had the desire for more enriching, in-depth volunteer experiences. The program grants employees with up to 40 hours of paid-time-off to volunteer with the charity of their choice. Jessie chose Boomerang Bags Jindabyne.

Jessie spent most part of the first day prepping all the pieces to make the bags from scratch and it quickly became apparent that some of the tasks required were more time consuming than previously thought. Towards the 4th day Jessie had made only half of the bags she was hoping to make due to the time consuming tasks involved. This left Jessie feeling a little deflated until she had a lightbulb moment when her cotton ran out. It wasn't until Jessie read the information on the empty spool and realised she had sewn over 950 metres of cotton on her sewing machine alone!

Jessie says while her participation in the EP40 program has come to end, it feels like it's only the beginning for her to continue with her contribution and continues to help with a lot of material and kits still on hand that she can make up and add to the cause going forward. All in all, in the 5 days Jessie made 72 Boomerang Bags. Join us in congratulating Jessie and thanking her for her participation.
See link below to learn more and complete an EP40 application form for your own "Experience of a Lifetime".
---
Leichhardt Project and Carpark Closure
Please note there will be no parking in Perisher carpark in the area behind the Perisher Authorised Parking bays due to construction of a compound area for Doppelmayr equipment during the construction of our new Leichhardt chairlift. The compound will stay in place until May 2019.

---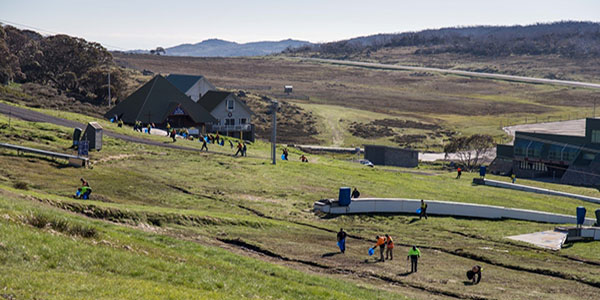 Some of the Perisher Crew cleaning up Front Valley last year
Perisher Clean Up Day
Tuesday 4th December has been set for Perisher's post winter Clean-up day. Those who would like to participate please meet at 7:45am at the Perisher Centre Loading Dock. A BBQ lunch will be provided by NPWS at 12:00pm.

If you have any special dietary requirements for lunch please RSVP your details to This email address is being protected from spambots. You need JavaScript enabled to view it. for catering purposes.

Please bring along a water bottle, hat, sunscreen, waterproof jacket, appropriate clothing and sturdy walking boots/gumboots. Your participation is greatly appreciated to those who can give their time.
---

Keen competitors training early, snow, hail or shine!
L'Etape Australia Important Information
With L'Etape being held this Saturday 1st December there will be a few road closures put in place in and around Jindabyne on that day. Most road closures come into effect during the morning of the event, however some roads do remain closed for most of the day. Click on the below link to familiarise yourself with what roads are closing at what times to avoid getting stuck.
For the latest road and traffic information on the day of the event, 1 December 2018, please see link below or call 132 701.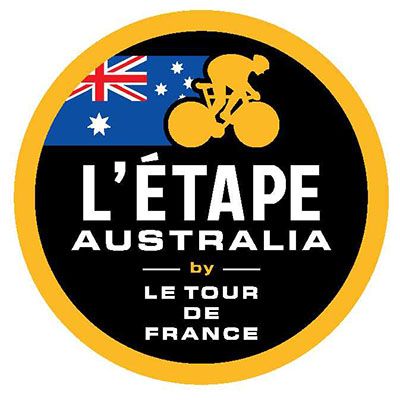 ---
Mental Health - The Benefits of Staying Well

Mental Health - It's an expression we use every day, so it might surprise you that the term 'mental health' is frequently misunderstood.
'Mental health' is often used as a substitute for mental health conditions – such as depression, anxiety conditions, schizophrenia, and others. According to the World Health Organization, mental health is "a state of well-being in which every individual realises his or her own potential, can cope with the normal stresses of life, can work productively and fruitfully, and is able to make a contribution to her or his community." So rather than being about 'what's the problem?' it's really about 'what's going well?'
The benefits of staying well!
Research shows that high levels of mental health are associated with increased learning, creativity and productivity, more pro-social behaviour and positive social relationships, and with improved physical health and life expectancy. In contrast, mental health conditions can cause distress, impact on day-to-day functioning and relationships, and are associated with poor physical health and premature death from suicide. Having social connections, good personal relationships and being part of a community are vital to maintaining good mental health.
Some very interesting statistics show:
One in seven Australians will experience depression in their lifetime.
One quarter of Australians will experience an anxiety condition in their lifetime
One in 16 Australians is currently experiencing depression
One in seven Australians is currently experiencing an anxiety condition
One in six Australians is currently experiencing depression or anxiety or both
Support-seeking appears to be growing at a rapid rate, with around half of all people with a condition now getting treatment.
One in six females will experience depression in their lifetime compared to one in eight men.
One in three females will experience an anxiety condition in their lifetime compared to one in five men.
If you feel that you may be affected by depression or anxiety remember they are treatable conditions and effective treatments are available and the earlier you seek support the better.
If you're concerned about someone at work, learning about the signs and symptoms of anxiety and depression may help you understand what is going on for them, and give you more confidence to ask if they are ok. It's important not to make assumptions or attempt to provide a diagnosis or counselling – but if you are genuinely concerned about someone you can encourage them to seek support and let them know you're there to help.