---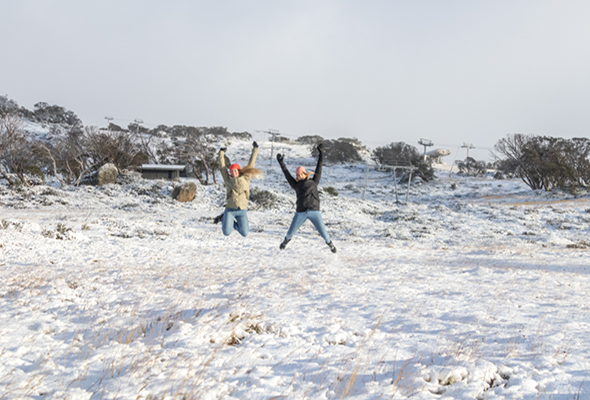 Some of the Media Crew hard at work last Sunday!
The First Flakes!
We saw the first flakes of 2019 settling over the weekend here at Perisher! That's right, you heard us… it SNOWED!
Temps dropped to a super chilly minus 2.4 degrees early Sunday morning allowing Mother Nature to deliver a sweet blanket of the fresh white stuff! Woohoo! Get your gear together and get keen!
We are looking for legends like yourself for winter 2019, do you know someone who would be the perfect fit for a Perisher job? Tell them to apply and if they get the job, you'll be in the running for some great prizes!
---

Zero Waste to Landfill by 2030 – What have we been doing?
Perisher's Staff Services Coordinator Kiara Hamilton has found another use for fabric bags that staff helmets are delivered in. The bags are now being reused for the lift operators' welcome packs. This initiative will help reduce waste, has found an economical solution to avoid buying more bags for the welcome/information packs, and providing staff with a bag that they can use again.
Alex Laing, Perisher's retail manager has been communicating with wholesalers in the lead up to receiving the retail deliveries to Perisher to request that they reduce their packaging when delivering to us. From this we have seen a reduction in unnecessary packaging of individual soft plastic packaging on certain items. This initiative is a great example of our efforts in reducing waste and soft plastics coming into Perisher which can't be recycled in commercial quantities at this stage.
Great work Kiara and Alex!
---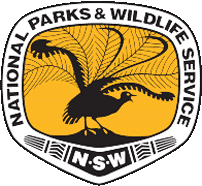 National Parks Access Passes Now Available
The 2019 staff access passes are now available at the Perisher Valley National Parks Office.
A list of permanent employees has been sent to NPWS, so just take the application form and a copy of your rego papers in with you to pick up your 2019 access pass.
Seasonal employees will also require a letter from Perisher confirming your employment and these can be picked up from Perisher Human Resources office during business hours, along with hard copies of the application form if you don't have access to a printer.

Make sure your Access pass is up to date to avoid any fines!
---

Smile - A scientifically proven feel good activity!
Smiling is the universal sign of happiness. We all feel a little spark inside when we smile. Our eyes brighten and cheekbones rise as we flash our pearly whites, outwardly showing our internal joy and satisfaction. But that little spark we feel when we smile – just what is it?
When we smile, little chemical messages are released into our nervous system. These messages communicate with our brain to let us know we're 'happy'. 'This communication then triggers the brain to produce and release the 'feel-good' hormones: dopamine, endorphins and serotonin. This winning combination of hormones help relax the body and lift your mood.
Researchers think this habit comes from our past, thousands of years ago. Bonding with other humans was a survival mechanism that helped early humans hunt and build communities. The brain sees a smile as an expression of your willingness to build a relationship.
At the end of the day, this basic biological expression just feels good – but just how good is 'good'? Well, a study by British researchers found that a smile can feel as rewarding and stimulating to the brain as 2,000 bars of quality chocolate – that's saying something.
So, you can mark smiling down as a scientifically proven, feel-good activity: a gift that just keeps on giving, a pep in your step, a care package for yourself. Make sure smiling is on top of your daily to-do list!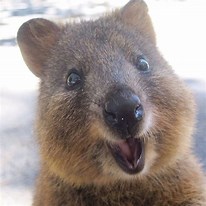 ---

Back to Perisher Fun Run this Easter!
Back to Perisher Weekend continues to grow in popularity. The run traverses a mix of sealed and unsealed roads and is approximately 7km from start to finish. With a new route from the Perisher Valley car park to the Blue Cow Summit Chair base via the lower Perisher road (past the North Perisher lodges) and returns via the upper Perisher road (past the Sundeck).
Along the way there are some great alpine views and the route through the Perisher Village past commercial and club lodges and spectators will add colour and variety to the experience. With a new start time of 9:30am and new route, participants will avoid the traffic on the increasingly busy Kosciuszko Road and will make the Fun Run more interesting and challenging.
Check out the rundown from the event held in 2018 and contact details for those looking to participate in 2019 at the link below.
---
Staff Feedback - Let us know your thoughts!