Special Staff Offer for Lowest Prices on Winter Sports Club Programs!
As an employee with Perisher you are offered a number of great benefits throughout your employment and one of those is our Winter Sports Clubs programs offered to you at discounted rates. Get in quick to secure early bird pricing before this Sunday 5 May.
Winter Sports Club programs cater to kids from 3 years old seeking an introduction to skiing and riding right through to a structured training schedule for elite athletes. There are also programs aimed at adults wishing to improve their skills.
Seasonal Employees
Eligible seasonal Perisher employees receive a 15% discount on all Winter Sports Club programs by adding the code "WSCSS" when checking out at the Perisher eStore to apply your discount! Note that the discount applies only when paying in full, does not apply when paying a 50% deposit.
Permanent Employees
Program discounts for eligible permanent employees and their families include:
100% Off Mini Mites – Ages 3 to 4
75% Off Junior Development Team – Ages 5 to 7
50% Off Development Team, Devo Freeriders & All Terrain Teens - Ages 8 to 15+
50% Off All Competition Teams
50% Off Masters Programs
Eligible fulltime Perisher employees simply enter the discount code "WSCStaff" when checking out at the Perisher eStore to apply your discount! Note that the discount applies only when paying in full, does not apply when paying a 50% deposit.
---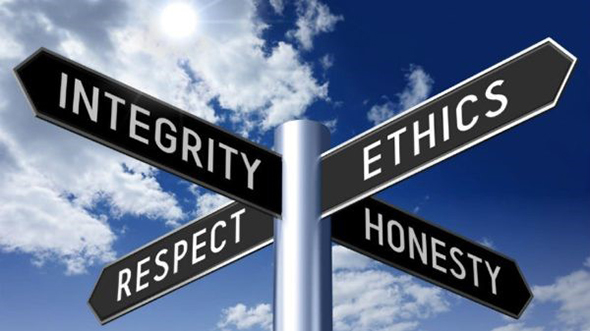 Ethics Helpline - Stop. Think. Ask.
We are counting on you to be proactive and seek guidance when you have concerns. Whenever you feel uncertain about whether an activity is ethical the most important thing to remember is to "Stop, Think and Ask". Consider whether you would be comfortable seeing your action, or that of somebody else representing the company, making headline news. If this causes you to hesitate, then don't do it or stand by and watch. Trust your instincts, and ask someone in advance before creating a situation that's harder to fix. The best thing to do is:
Stop. Think. Ask.
• Is the action consistent with our Values?
• Is this action fair and just?
• Would I be comfortable seeing this action in a news feed?
• Is this action legal?
• Does the action comply with our policies and procedures?
Seeking Guidance or Voicing Concerns
If the answer to any of the questions above is NO or if you don't know the answer, then stop and discuss the situation with your Manager or Human Resources. If it's not possible to raise or resolve an issue with your Manager or Human Resources, you can make an anonymous report to the Vail Resorts Ethics Helpline, 24 hours a day, 7 days a week on 1800 478 105.

---

JJ's Mountain Kiosk is open for 2019!
Burgers, coffee and snacks are now available weekdays between 9am and 2pm. JJ's is located on the Upper Level of the Perisher Skitube building (next to the supermarket). Tip of the day - the Chicken Scnitty burgers are great, plus don't forget to bring your eco-friendly cup!
---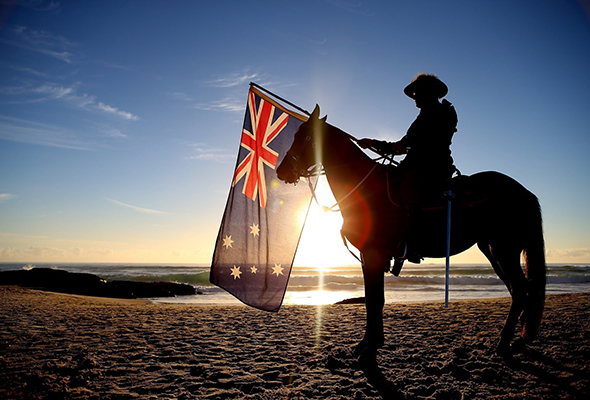 Anzac Day 2019 Thursday 25 April – Jindabyne & Berridale Services
Jindabyne
Dawn Service 5:45am in Banjo Paterson Park followed by the Lions' Club Breakfast in the Memorial Hall. Main Service is at 9:00am, form up in Old Town Centre car park.
In recognition of the solemnity of the services, and for the safety of the public and horses, it is requested that dogs not to be brought to the commemorations.
Berridale
Parade and Service at 11:00am;
Marchers assemble in the Town Square;
Spectators to line the March route;
11:30am Step Off for Ceremony at the Cenotaph.
---

Back to Perisher Fun Run this Easter!
Back to Perisher Weekend continues to grow in popularity. Co-sponsored by NPWS and SLOPES, the run traverses a mix of sealed and unsealed roads and is approximately 7km from start to finish. With a new route from the Perisher Valley car park to the Blue Cow Summit Chair base via the lower Perisher road (past the North Perisher lodges) and returns via the upper Perisher road (past the Sundeck).
Along the way there are some great alpine views and the route through the Perisher Village past commercial and club lodges and spectators will add colour and variety to the experience. With a new start time of 9:30am and new route, participants will avoid the traffic on the increasingly busy Kosciuszko Road and will make the Fun Run more interesting and challenging.
Check out the links below for those looking to participate in 2019.
---
Staff Feedback - Tell Us How to Improve!