---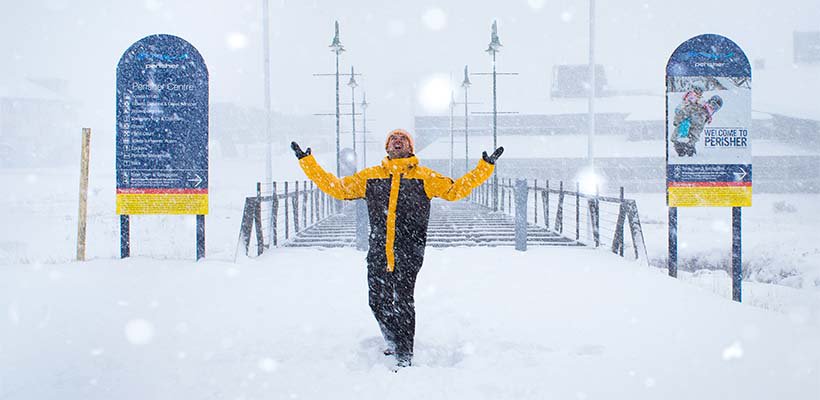 Long Weekend Madness!
After an early opening, insane amounts of early season snow and one of the busiest long weekends we've had in history, thank you!

All our staff did an amazing job getting the mountain ready and delivering a great weekend for our guests.

Keep up the awesome work and let's enjoy the season!
---

FREE Group Ski and Snowboard Lessons!
Together with great retail discounts available to staff, you can also access free group ski and snowboard lessons (subject to availability). Free of charge lessons must be pre-booked 24 hours prior to the lesson, at the Snowsports School Office at the location of your choice. Don't forget to take your staff pass along with you to the lesson.

This benefit is available to staff throughout the season. However during peak season and some weekends, such as school holidays, lesson availability may be limited or unavailable.
---
Get Out Back - Snowy Mountains Backcountry Info Night - Tonight!
Come along to the Corroboree Lodge bar tonight 16 June at 8:30pm for an info night on the new Backcountry operation run out of Guthega at the Guthega Mountain Centre.

Owner operator & long time Backcountry skier Doug Chatten will be presenting information to local staff about this exciting new venture. He will be showing images of the local Australian Backcountry which may make you doubt the said location. This exciting new product is providing backcountry skiing/splitboarding tours as well as snowshoeing adventures, come and have a chat to Doug to get involved!!
---
Staff Meal Deals - Only $5.50
Perisher offers $5.50 staff meal deals, which include a 375ml can of soft drink or bottled water, with popular items such as burgers, wraps, salads, hotdogs and pizza. Staff meal deals can be found at the following outlets:
Blue Cow – Bistro, Top Spot Bar, Holy Cow Café, Stomping Grounds Café and Cowpuccino Café
Guthega – Burning Log
Perisher Centre – JAX Bar & Chargrill, Ski Rock Café, Bazil's Bar and Yama Noodle Bar
Perisher Valley – Powder Inn
The Station – On the Run, Stockwhip Bistro and Stockwhip Chargrill
Staff are eligible for 1 x $5.50 meal deal per day. Each venue has their own unique $5.50 staff meals and what's available at one venue may not be available at another, as such we recommend staff familiarise themselves with what is available at each venue.

In addition to the great $5.50 meal deal (limited to one per day), staff receive a 20% discount off all other food and beverage items (excluding alcohol and meal packages that include alcohol). Check out what meals are served where and don't forget your staff pass!!
---

Mandatory Skitube Days for the 2019 Season
As a Perisher employee, it is mandatory that you travel on Skitube every day during the NSW school holidays, from Friday 5 July to Sunday 21 July inclusive and every Friday, Saturday and Sunday from Friday 26 July until Sunday 8 September. This is to allow maximum on-mountain car parking spaces for our guests in peak times.

Skitube currently runs on a 30 minute departure schedule. The timetable changes to peak season 20 minute service from 5 July.
---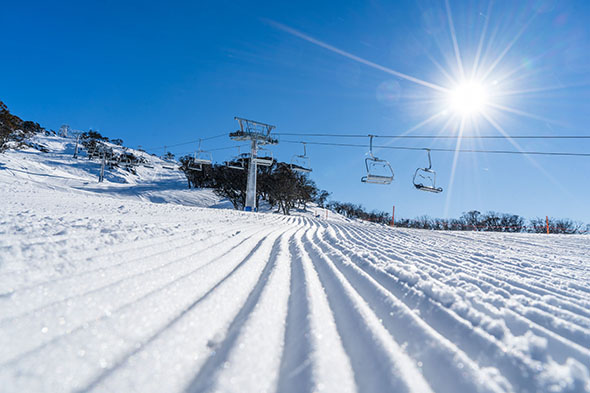 The NEW $4.2 Million Leichhardt Quad Chair Is Now Open!
Have you heard the news? The NEW $4.2 million Leichhardt Quad Chair is open for business and we are thrilled! Thanks to huge early season snowfall and round-the-clock efforts from the Perisher crew the NEW $4.2 million Leichhardt Quad Chairlift loaded its first passengers at 10am last Thursday.

The season is off to a bang and we can't wait to see what else is in store – we bet you can't either! Check out the NEW Leichhardt Quad Chair today & see what all the fuss is about!!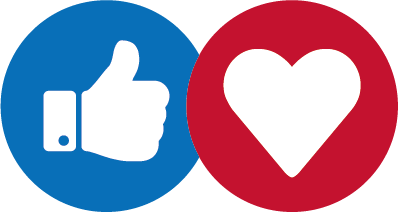 ---

Flu Vaccinations - Stay Healthy This Winter!
Consistent with our "Be Safe" value Perisher is offering FREE Flu Vaccinations available to permanent and winter seasonal staff who have commenced employment. Flu Vaccinations will take place at either of the two Jindabyne Medical practices and will need to be booked outside of work hours.
Vouchers are currently available for collection from the Perisher HR office. Make sure you book early as supplies are limited!
---
The Snowy Guide and Little Black Book
The Snowy Guide is a mobile app which links you quickly to food, accommodation, shopping, transport, events and more in our area. The app is available for free on the App Store and Google Play.

The Little Black Book is an online survival guide linking residents, visiting staff and tourists to helpful information, local resources and support services. You can access The Little Black Book by downloading the Snowy Guide and clicking on the Advice button.

Together, the Little Black Book and Snowy Guide provide access to all the information you need at the click of a button.
---

Staff Feedback - Let us know your thoughts!
We've been receiving an increase in staff feedback and have been really impressed by everyone's great ideas for improving guest and staff experience. Everyone is encouraged to submit their feedback through the link below, there is no idea too big or small! We look forward to hearing from you all during the coming winter season.