---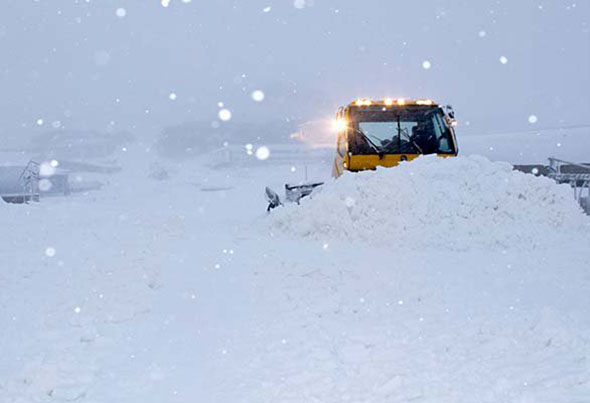 Snow's Here - Be Safe

Woo hoo! With the forecast calling for snow to low levels through Sunday this week be prepared for a white Jindabyne and surrounds and a slow and potentially slippery trip to work. A reminder to leave a bit early on these days and drive carefully and to the conditions.
---

Do Good - Zero Waste Champions

Allan Rowson, Perisher's Snowsports Hire Manager, has teamed up with other ski resorts in Australia to ship some of their previous years' ski stock to China. Another landfill diversion pathway hire is utilising, is by donating old ski jackets and pants to St Vincent's in Bega where there is a large demand from the local farmers for this outerwear. A great effort from our Snowsports Hire team!

Nominate a Zero Waste champion staff member by emailing the This email address is being protected from spambots. You need JavaScript enabled to view it. for a chance to win a Capital Brewing prize pack!
---

Ruby Fields at The Station

Ruby Fields will be playing at The Station on 31 July! With free shuttle buses running to and from the Jindabyne Old Town Centre from 8.00pm, you don't have a reason not to come along and have fun!

Tickets are available now for just $29.

To view more great events happening throughout the winter season check out Perisher Events Page:
---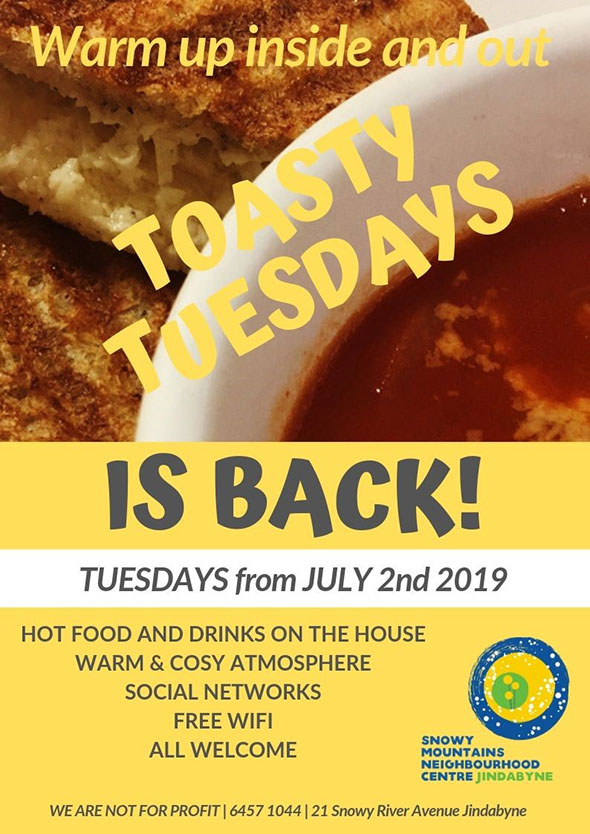 Snowy Mountains Neighbourhood Centre Toasty Tuesdays
The Snowy Mountains Neighbourhood Centre is running its Toasty Tuesday's program again to help our seasonal workers get through the week until payday! Pop into the Neighbourhood Centre Tuesdays from 2 July for a free hot meal, drinks and a warm place to socialise.

Other services available at SMNC:
Affordable office services;
Public access to technology and free wifi;
Library outreach and swappers collection;
Warm hang out space and study hub;
Outreach - employment, crisis support and referral, disability and family support services:
All are welcome!
---

I Have a Dream - to be a DJ!!

Think you're the next Flume?
Reckon you can DJ as good as Deadmau5?
Or are you just a mad masha like Ol'Pheetus du sore (RIP)?
Now is your chance to open The Station's First Gig of the Season Saturday 27 July on the main stage. Just upload your SoundCloud, YouTube mate or if you're old skool bring in a CD to The Station reception. If you cannot do any of that just turn up any Friday night and play at the doubles pool comp, bring your turntables and we will provide the sound!

If your performance is up to "Scratch" you will be mixing it up with the best of them on 27 July! Let your fingers do the talking!
This email address is being protected from spambots. You need JavaScript enabled to view it.
---
Mandatory Skitube Days
A friendly reminder to all staff that mandatory Skitube days are now in effect (every day of the week until Sunday 21 July) due to the very busy school holiday period.
In addition to the school holiday period, mandatory Skitube days will be in place every Friday, Saturday and Sunday from Friday 26 July until Sunday 8 September. All Perisher staff are required to catch the Skitube to Perisher (for work or days off) on Skitube days!
---
Employee Assistance Program
At Perisher we have a number of programs in place for staff to be able to seek assistance when they need added support or help.

New for 2019 is our is our Employee Assistance Program through Acacia Connect that staff can contact at any time to seek counselling support with any issues they are facing, whether that be at work or in their personal lives. This service can be accessed through a 24/ support service either by calling 1300 364 273 or you can text / live chat on 0401 337 711.

For those that would prefer face to face support Perisher staff are eligible for three sessions for free with Jindabyne Family Counselling and can contact this service on 0422 749 947.
---

ESS is Coming!

From 6 July to 4 August staff get the opportunity to participate in the Employment Engagement Survey (EES) and join the 40,000 employees across Vail Resorts to have their say on what is great, what can improve and give an overall assessment of their experience as an employee.

We will have more information to come over the coming weeks and want to encourage all staff to have their say and contribute to the continued improvement of working at Perisher.
---

Scavenger Hunt - First Value This Week

Don't forget to look for this week's first Vail Resorts Value hidden inside this newsletter.

The Vail Value could take any form so look carefully! When you have found the Value, click on it and fill in the form.

Find all 6 Values in the next 6 editions to go in the draw to win a major prize of $500 Perisher money or one of two minor prizes of $250 Perisher money!

---
Neon Night Skiing and Boarding
If you feel like the day isn't long enough, it's about to get a whole lot longer! Every Tuesday and Saturday night through to 22nd September is neon night skiing and boarding. Dress up in your best neon gear and hit the slopes under the lights from 6pm – 9pm. Also, every day this week until Saturday we have bonus School Holiday Night Skiing!

---
Save the Date - Staff Night Skiing & Boarding
A Staff Only Ski & Board Night will be held on 1st August. Be sure to save the date and further details will be issued later in the month.
---
Guest Feedback - Thanks V8 Crew!
Props to the team working the V8 on Saturday the 22nd June for making this little girls' birthday extra special!

"Just a quick compliment to the crew working the bottom of the V8 today 22/6/19. I had my daughters 5th birthday party today and her and 11 of her friends skied front valley for a few hours today.
The liftys and ticket checkers was so helpful and upbeat, helped make my daughters ski party a fun day.
Thanks again, Matt."