---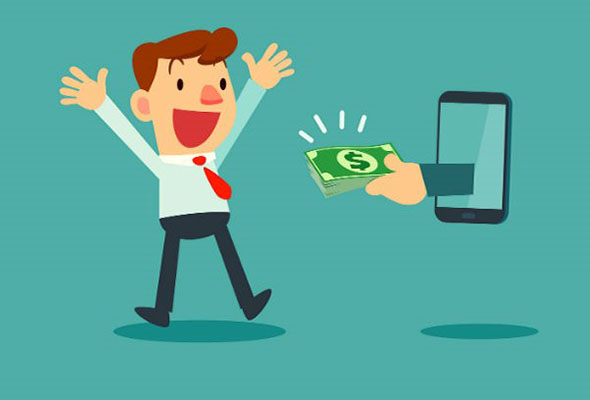 Staff Season Pass refunds

For those staff who have purchased any Epic Australia Passes please be aware that refund applications must be lodged prior to 31 July 2019. This includes any eligible dependant season passes. No refunds will be issued from 1 August 2019. Season Pass Refund Forms for staff are available from the Perisher Ticket Office and through the Perisher Intranet.
NOTE: Please consider that if you would like to use your Epic Australia Pass in the following Northern Hemisphere 2019/20 Winter Season, you should not apply for a refund.
---
Do Right - Ethics Helpline - Stop. Think. Ask.
We are counting on you to be proactive and seek guidance when you have concerns. Whenever you feel uncertain about whether an activity is ethical the most important thing to remember is to "Stop, Think and Ask". Consider whether you would be comfortable seeing your action, or that of somebody else representing the company, making headline news. If this causes you to hesitate, then don't do it or stand by and watch. Trust your instincts, and ask someone in advance before creating a situation that's harder to fix. The best thing to do is:
Stop. Think. Ask.
Is the action consistent with our Values?
Is this action fair and just?
Would I be comfortable seeing this action in a news feed?
Is this action legal?
Does the action comply with our policies and procedures?
Seeking Guidance or Voicing Concerns
If the answer to any of the questions above is NO or if you don't know the answer, then stop and discuss the situation with your Manager or Human Resources. If it's not possible to raise or resolve an issue with your Manager or Human Resources, you can make an anonymous report to the Vail Resorts Ethics Helpline, 24 hours a day, 7 days a week on 1800 478 105.
---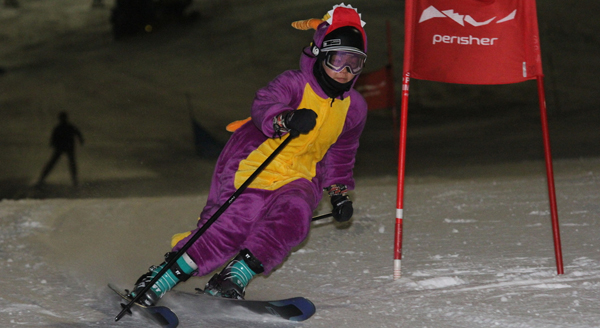 Staff Race Night, Park and BBQ

The annual Staff Only Skiing & Boarding, Park, Race and BBQ Night will be held again this season on Thursday 1 August. Save the date to race your mates, get exclusive staff only access to Front Valley under lights on the V8 and have a feed and a drink on us! Stay tuned and save the date with more information to come in upcoming Issues.

---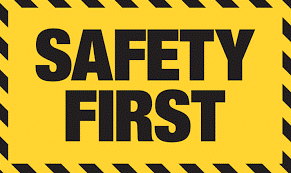 The Wednesday Room
Located in the Jindabyne Medical Practice at 5 Thredbo Terrace, The Wednesday Room is a nurse-led clinic that focuses on providing a sexual health service, an adolescent health clinic and pap smear service which are all bulked billed.
If you would like to speak with Jackie in The Wednesday Room, you can walk in with no pre-appointment necessary from 2pm every Wednesday afternoon. If you wish to discuss any other concerns in this safe, judgement-free environment, please call 6457 1221 to book an appointment.
---

News from the other side of the World
In recognition of our Company's efforts to advance women in leadership, Vail Resorts has been named on Forbes' 2019 list of America's Best Employers for Women. This is the first time that Vail Resorts has been named to the list, which was compiled by surveying 60,000 Americans working for businesses with at least 1,000 employees.
We're proud to have so many women trailblazers in operational leadership at our company. You can hear their stories in the Trailblazers episode of our Epic By Nature podcast.
Continuing to foster an inclusive culture that attracts and retains a broad range of exceptional talent and promotes diverse leadership growth opportunities remains an ongoing priority.
---
Tell us what you think about Working at Perisher!
The Employee Engagement Survey is now open for staff to be able to tell us what's great and what needs to improve to make your time here an Experience of a Lifetime. Please ensure you complete this really important survey as it helps shape how we change and develop our employee strategies over the next year.
You should receive an email from Willis Towers Watson, the independent company that manages this process for all Vail Resorts employees, so keep an eye on your inbox and thanks for helping us become an even better place to work.
---

LIVE MUSIC UPDATE: The Swamp Stompers
The Swamp Stompers play funky rock and blues with heavy grooves. Emerging from the dirty backwaters of NSW with three-part harmonies, catchy guitar riffs and didgeridoo soundscapes set this original blues-rock trio apart from the pack.
Check out The Swamp Stompers at the following times:
Friday 19 July – JAX Bar – 8:00pm to 11:00pm
Saturday 20 July – JAX Bar - 11:30am to 2:30pm
Saturday 20 July – Happy Jacks, The Station – 8:00pm to 11:00pm
Sunday 21 July – Blue Cow Deck – 11:30am to 2:30pm
For more info on Events happening this Winter season, check out the Perisher events page!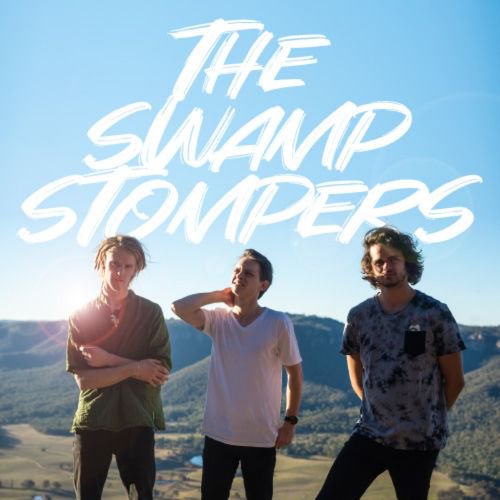 ---

Scavenger Hunt - Second Value This Week
Don't forget to look for this week's Vail Resorts Value! Find all 6 (one per issue of Inside Epic Australia) to go in the draw to win the Major Prize of $500 Perisher Money or one of two Runners-Up prizes of $250 Perisher Money. Remember, the link could be hiding ANYWHERE so get out your magnifying glass and see what clues you can find!!
---
Guest Feedback - Thanks Blue Cow Crew, especially the Mystery Lift Operator at Early Starter!
Props to the Mountain Staff at Blue Cow last week! This comment was received by a happy family after their visit:
Given that there had not been a lot of snow the snow making meant access to a number of runs which was good. After being regular skiers this was our first time back after 10 years, I have to say in that time the attitude of the lifties has improved significantly. They were friendly and helpful and created a really good vibe. My 8 year old daughter was a first time skier and they were so helpful to her and helped make it a very good experience. We were at Blue Cow on 8/7 and 9/7 and one girl in particular at the bottom of Early Starter was fantastic. Unfortunately I don't know her name. In the howling wind she would run down to my daughter and pull her up to the load spot with a smile on her face every time. These little things make so much of a difference - well done to her and all of the lifties