---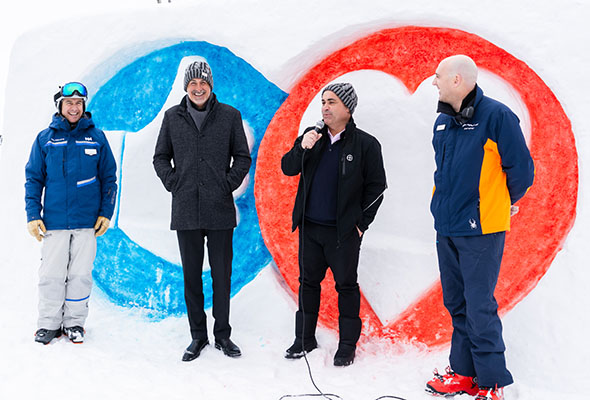 Left to right: Chris Jarnot, John Sidoti, John Barilaro, Peter Brulisauer
Leichhardt Quad Chair is now Officially Open!

Our day we saw the Official Opening of the Leichhardt Quad Chairlift.

The new lift was opened by The Hon. John Barilaro, Deputy Premier, Minister for Regional New South Wales, Industry and Trade and Member for Monaro.

Together with a crowd of resort guests the event was attended by The Hon. John Sidoti MP, Minister for Sport, Multiculturalism, Seniors and Veterans, Chris Jarnot, Executive Vice President - Mountain Division, Vail Resorts and Pete Brulisauer, Chief Operating Officer, Perisher and Australia.

Hope you enjoy riding the new chair this season!
---

Moto Mayhem - FREE Entry!
Head down to The Station tomorrow Saturday 27 July and check out Moto Mayhem for FREE! Two massive shows with pro riders including FMX legend Cam Sinclair, one of few riders who have landed a double backflip! As well as Jake Bowen and Dylan Macdonald. The first show is at 5:30pm and the second at 7:00pm. There will also be plenty of giveaways from the sponsors!
---

Don't Forget the Moto Mayhem After Party!
Want to win some free stuff? Stick around for the after party for live music, drink specials and the chance to win prize draws! Check out the poster for info on the free shuttle and event details.
---
Tax Ready? Single Touch Payroll
Our payroll team have now uploaded your Payment Summaries to Single Touch Payroll.
You can now view your year to date tax and Superannuation contributions information by logging in to myGov and accessing the ATO online services (in order to complete your Tax Return).
---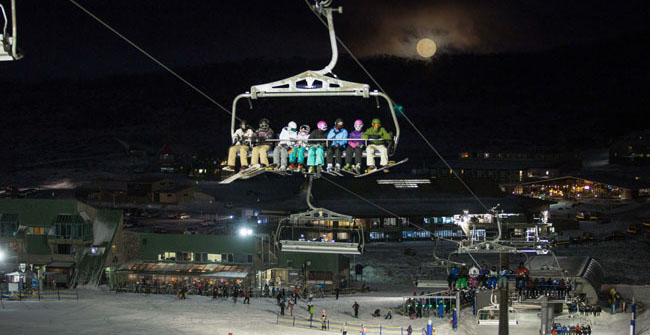 Perisher Staff Only Night Skiing and Races
In appreciation of all your hard work to date, Perisher will be holding a Staff Only Night Skiing and Race Night, together with a BBQ; on Thursday 1 August. The BBQ will fire up at 5:30pm and keep burning till 7.00pm. The V8 will be open for staff only access from 6.00pm to 9.00pm. Come along, have some fun, enjoy having Front Valley all to yourselves, race against your workmates and enjoy a BBQ and a drink on us.
All staff are encouraged to race. There will be prizes for teams within sections and the BEST FIVE times overall in Skier, Boarder and Telemark categories. There will also be prizes for the person that gets closest to the mystery time so you don't have to be the fastest to get great prizes!
Please see link below for registration, Registration closes Thursday 1 August at 10.00am. No late entries will be accepted.
---

Neon Night Skiing and Boarding
If you feel like the day isn't long enough, it's about to get a whole lot longer! Every Tuesday and Saturday night through to 24 September is neon night skiing and boarding. Dress up in your best neon gear and hit the slopes under the lights from 6.00pm – 9.00pm.
---
Be Safe
While Jindabyne is generally a safe place to enjoy a night out and catch up with friends, we would like to take this opportunity to give you a few suggestions on how to ensure you stay safe while walking around the community and between venues at night.
1. Regardless of the cost, if you are tired, drunk or distracted take a taxi home. If you are unable to get a taxi, call a friend. If your friends won't come, get better friends.
2. Catch the Jindabyne Night bus – below is the current timetable which is currently transporting the community on busy nights out.
3. Power in numbers – do not walk alone. Walk with a buddie or a group of buddies.
4. Carry a torch –Swinging a big torch will take care of most major issues; blinding someone with a light will give you a chance to run away and scream. Scream Fire! LOUDLY.
5. Walk in well-lit areas and on the side of oncoming traffic. If you need to get someone's attention you will be in their view. Don't be tempted to take a shortcut through a dark alleyway or across the football oval.
6. Don't talk on the phone, listen to music via headphones or any other device whilst walking. You can't hear someone approach you from behind or notice oncoming traffic if you're staring at your phone or unable to hear outside noises.
7. Let things go! If someone makes a rude or vulgar remark, just keep walking. Nothing anybody says to you in the street is worth getting hurt over.
8. Pay attention to your instincts. If it feels bad, it probably is. Stay away or walk away.
Call 000 for emergencies or 02 6456 2244 to reach the Jindabyne Police Station. Put this number into your phone, so you can call them quickly if need be.
Jindabyne Night Bus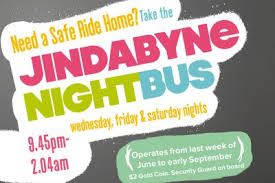 The Jindabyne Night Bus is a community road safety initiative providing a late night transport service to prevent drink driving and drink walking. From 26 June to 7 September, 2 buses will run from 9:40pm Wednesday and Saturday nights and 1 bus from 9:45pm Friday nights and pick up/drop off at various locations around Jindabyne and out to The Station. Cost is a $2 gold coin and there is on-board security on each bus for your safety.
---

Perisher Money
Have you noticed a fellow employee going above and beyond their usual daily duties? Did you know you can recommend them for Perisher money? Perisher money is a reward system in place that gives employees who are delivering outstanding service to customers both internal and external. If you feel someone is going above and beyond, simply notify your Manager and put in a recommendation for them. Perisher money is uploaded onto the recipient's season pass for them to use at any Perisher retail or Food & Beverage outlet.
---
Perisher Leaders, have you applied to be a part of Leadership Terrain yet?
Remember, every employee at Vail Resorts is expected to be a leader. Applications to Perisher's Leadership Terrain are open and will remain open for all staff, (with acceptance into Leadership Terrain subject to final approval by your Manager and the Training and Development Coordinator). If you are a leader who is willing to be vulnerable, challenge yourself and who strives to deliver extraordinary results, while looking to identify your career goals, share knowledge and experiences with others and pursue development opportunities, then don't wait.
See the links below for more information on what Leadership Terrain is and how to apply.
---

Scavenger Hunt - Third Value This Week
Don't forget to look for this week's Vail Resorts Value! Find all 6 (one per issue of Inside Epic Australia) to go in the draw to win the Major Prize of $500 Perisher Money or one of two Runners-Up prizes of $250 Perisher Money. Remember, the link could be hiding ANYWHERE so get out your magnifying glass and see what clues you can find!!
---
Guest Feedback - Shout out to our Awesome Ski Patrollers!
Props to Jack and Jacob from Ski Patrol last week!
"Thank you to the ski patroller; Jack (USA Tahoe area) and Jacob who provided me with excellent care and attention last Thursday when I dislocated my shoulder at Blue Cow. Jack was incredibly patient and reassuring during the time it took to get me to the ambulance. Their care and expertise was greatly appreciated.
Kind regards and I do hope you enjoy some 'down' time on the slopes this season.
Sharon Sands"
---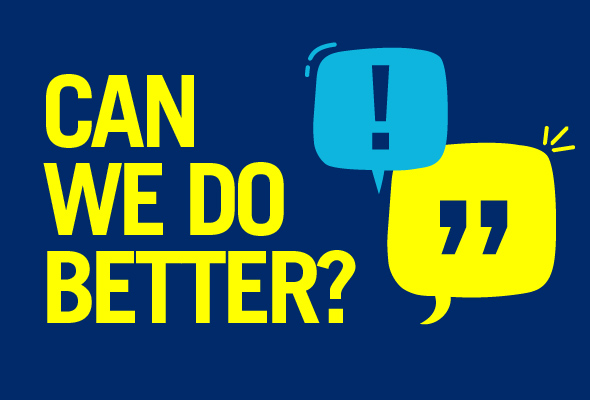 Staff Feedback - Let us Know Your Thoughts!
Everyone is encouraged to submit their feedback through the link below, there is no idea too big or small - we look forward to hearing from you all!