---

Scavenger Hunt – Fourth Value!
Don't forget to look for this week's Vail Resorts Value! Find all 6 (one per issue of Inside Epic Australia) to go in the draw to win the Major Prize of $500 Perisher Money or one of two Runners-Up prizes of $250 Perisher Money. Remember, the link could be hiding ANYWHERE so get out your magnifying glass and see what clues you can find!!
---
Snow incoming for Jindabyne!
Have you seen the weather forecast? Get your eyes on the 14-day forecast and drool over the incoming snow. Up to 95cm is predicted to start dumping down Wednesday and continue falling for the rest of the week down to 600 metres (Jindy is at 900!). Get prepared and leave early!
---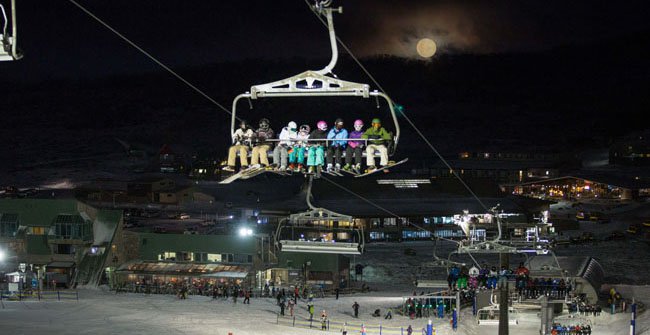 Staff Races - What a night!
Thank you to everyone who made the staff races such a success last week. Over 500 Perisher staff attended the annual event with just over 180 participating in races.
It is always great to see you all getting out enjoying yourselves at these events so thank you for all coming along. A special thanks also going to the Race Department team for all the work in putting on the race event, the hospitality department for feeding us up with food and beverages, retail for the prizes, Mtn Ops for Grooming the race course and to our Senior Leadership Team who assisted on the night. It would not have been the night it was without you!
Winners from each category receive Perisher money which will be uploaded to the Winners passes shortly. First Prize $100, Second Prize $50, Third Prize $25
Mystery Time Winner closest to 34.00s without being over goes to Xavier Lemaire from Skitube and is awarded $100 Perisher Money.
To view the results and winners please click on the links below:
---

Brad Cox Live at The Station!
Check out Local boy & two-times Golden Guitar nominee BRAD COX at the Station!
When: Wednesday 7 August, 8pm
Where: The Station, Jindabyne. 8228 The Snowy River Way, Jindabyne NSW 2627
Tickets: $29 + Booking fee & on sale now.
Transport: Free shuttle busses running to & from the Jindabyne Old Town Centre starting at 8pm
---

Summer Employment Opportunities: Hamilton Island
Thinking about what's next after the season ends and are looking for that warm tropical change? Are you hard working with good attention to detail, ask lots of questions, laugh easily and passionate about hotels and travel? Then Hamilton Island might just be your perfect post Perisher destination!
2019/20 Summer Recruitment at Hamilton Island has commenced and they are looking for you.
Positions available include Food & Beverage Attendants, Baristas, Barkeepers, Counter hands, Housekeeping room attendants & Supervisors, Front Office, Chefs and Retail to name a few.
Hamilton Island's recruitment team will be visiting Perisher for face to face interviews towards the end of August for those who are successful in the online application process.
If you have questions regarding work on Hamilton Island contact Saleena Shirvington in Perisher Human Resources for more information. Interested? Then click on the below link to see the full advertisement and submit your application today.
---
Epic by Nature Podcast
Curious about how Vail Resorts acquisitions & integrations are managed? Check out Episode 6 of Epic by Nature - Integrating a Winning Team
In this episode of Epic By Nature, we are exploring integrations from every angle; how it feels to be an employee at an acquired resort, how it feels to be COO of a resort leading through the transition and how corporate gets it done.
---
Social Media Guidelines
Vail Resorts uses its social media channels as another way we can listen and engage with our stakeholders: employees, guests, investors, media. Our mantra for social media at Vail Resorts is to Engage + Inspire! We strive to provide guest service and other information in a transparent and authentic voice to our employees, partners, communities and guests.
From time to time you may see Perisher mentioned in various social media channels and when this happens, it's important to remember that you cannot officially represent the Company on a social media channel. While we appreciate staff will often comment to defend the company or to utilise their experience to correct information as a staff member, we ask that you don't participate in such interactions. While your posts and comments are from your private account and not in an official capacity, it may be taken as being from Perisher. Don't use your Company email address to register on social networks, blogs or other online tools utilised for personal purposes.
For more information check out the Social Media Policy:
---
I never write reviews, but Jack deserves one for sure.
Was in a few classes last week with, old mate Jack Macauley. He was an absolute beast of a teacher. Me and my mate had no clue what we were doing and by day 3 we were already smashing the parallels down the blue zones by ourselves.
My goal for the trip was too legit just learn a little bit of a pizza and French fry maybe but ended up doing so well because of Jack that he has made me think of coming back in a few weeks. If I can gather enough dolleroos. 😉😉
Give him a title of Professor because I get taught by professors at Uni and struggle and over here I'm learning more then I dreamed.
Hats off 🎿🎿
Taher
---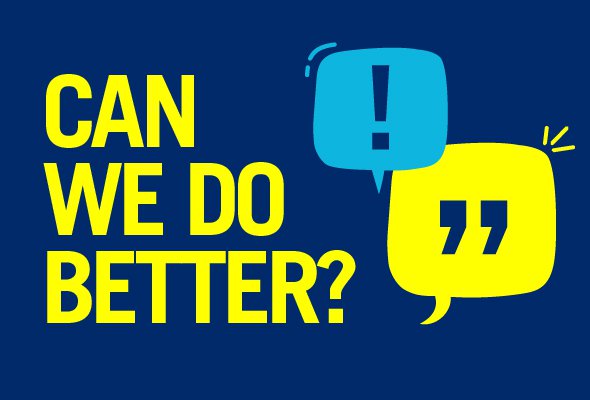 Staff Feedback
We want to know what you have to say! Everyone is encouraged to submit their feedback, there is no idea too big or small! We look forward to hearing from your all through the remainder of the Winter season.