---

Scavenger Hunt – Fifth Value!
Don't forget to look for this week's Vail Resorts Value! Find all 6 (one per issue of Inside Epic Australia) to go in the draw to win the Major Prize of $500 Perisher Money or one of two Runners-Up prizes of $250 Perisher Money. Remember, the link could be hiding ANYWHERE so get out your magnifying glass and see what clues you can find!!
---
Changes to the Staff Meal Deal
Loving the $5.50 staff meal deal? We've got more good news for you! From Wednesday, 14 August new staff meals will be available in addition to some of your favourites. See the link below for a breakdown of what will be available at each outlet.
You will also be able to purchase the staff meal deal from Holy Cow again and noodles from the Perisher Centre. Please note that noodles will now be served from Bazils instead of Yama.
---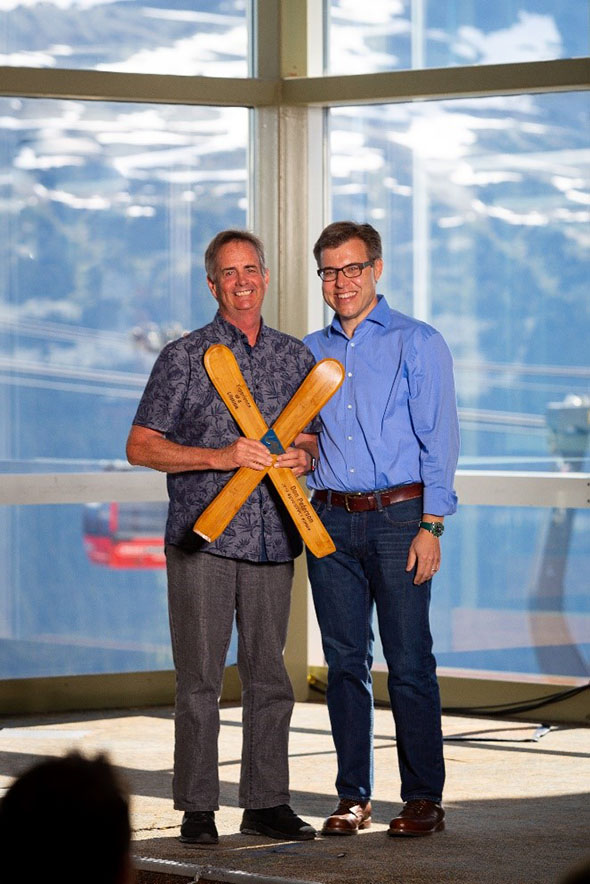 Don Peterson and Rob Katz at The Awards
EpicService Award Winner - Don Peterson
The EpicService Award is our highest level of recognition for service and it's awarded to those employees who go above and beyond, re-imagine service and embody our service mantra: Own It. Personalize It. Elevate It.
This year the awards ceremony was held in Whistler-Blackcomb, Canada. Don Peterson from the Perisher Snowsports School had the pleasure of being wined and dined with a collection of employees from Vail Resorts who have gone above and beyond to provide EpicService.
Do you know someone who deserves recognition for their exceptional service or feel a fellow employee has gone above and beyond? If so, let your manager know so they can be rightfully recognised and awarded for their efforts. Perisher money recipients can also be recommended for an EpicService award for their efforts. Nominations will close on 25 August so make sure those that have gone above and beyond for others are recognized for their efforts.
---
Grab yourself a bargain! Massive sales in the Perisher Retail Outlets
As a Perisher employee you can purchase a brand new set of skis or snowboard for 30% off. Now is the perfect time for you to purchase that new board or pair of skis you have been dreaming of all winter! What are you waiting for, pop in, say hi and pick up a bargain.

---

Get Ready to Rock with Aussie Alt Rock Band KINGSWOOD!
Get ready to rock, Kingswood is headed to Jindabyne ready to welcome you to their world! Catch tunes like Golden, Ohio, Creepin and more. You won't want to miss this one, they're going to take the roof off The Station! Tickets on sale now.
When: Saturday 17 August, 8.00pm
Where: The Station, Jindabyne. 8228 The Snowy River Way, Jindabyne NSW 2627
Tickets: $34.70 and on sale now.
Transport: Free shuttle buses running to and from the Jindabyne Old Town Centre starting at 8.00pm
---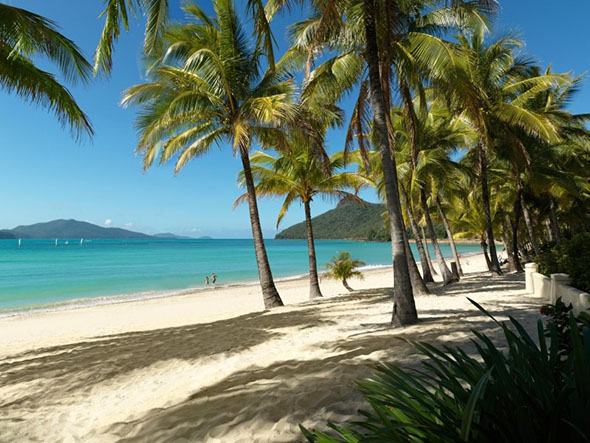 Summer Employment Opportunities: Hamilton Island
Thinking about what's next after the season ends and looking for that warm tropical change? Are you hard working, with good attention to detail, ask lots of questions, laugh easily and passionate about hotels and travel? Then Hamilton Island might just be your perfect post Perisher destination!

2019/20 Summer Recruitment at Hamilton Island has commenced and they are looking for people like you.

Positions available include Food & Beverage Attendants, Baristas, Barkeepers, Counter hands, Housekeeping room attendants and Supervisors, Front Office, Chefs and Retail staff to name a few. Interested? Then click on the link below to see the full advertisement and submit your application today.
Hamilton Island's recruitment team will be visiting Perisher for Face to Face interviews towards the end of August (for applicants that are successful in the online selection process).
If you have questions regarding work on Hamilton Island contact This email address is being protected from spambots. You need JavaScript enabled to view it. in Perisher's Human Resources for more information.
---

Back to Back Winters – Interested in working a season at Whistler Blackcomb in Canada?
Whistler Blackcomb are in the process of recruiting for the 2019/2020 winter and are looking for people like you. Firstly, you will need to check out the eligibility requirements when applying for a Canadian work permit. Whistler Blackcomb will only send out employment offers to successful applicants who have received their work permit/visa letter of introduction. We recommend you look into applying for an open working holiday work permit. Click on the link to review eligibility requirements.
A full description of Whistler Blackcomb jobs available is at the following link and you can apply now! Remember to get your Canadian work permit/visa application organised so an employment offer can be sent to you quickly.
---
Guest Feedback - Thanks Snowsports Hire!
Hi Allan & Team,
Thanks again for looking after us. You treat us as though we are the most special people who have passed through all year, yet we are just a drop in the ocean of the number of people you look after during the year. Your staff are always wonderful and the students commented on how helpful and nice they were.
Until next year!
Cheers,
Mary and Norm
---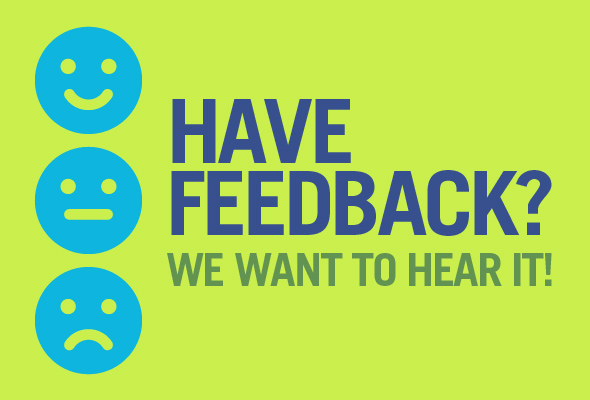 Staff Feedback - We Hear You!
We want to hear what you have to say! Everyone is encouraged to submit their feedback, there is no idea too big or small! We look forward to hearing from you all through the remainder of the winter season.