---

Scavenger Hunt – Sixth and Final Value!
Don't forget to look for this week's Vail Resorts Value! Find all 6 (one per issue of Inside Epic Australia) to go in the draw to win the Major Prize of $500 Perisher Money or one of two Runners-Up prizes of $250 Perisher Money. Remember, the link could be hiding ANYWHERE so get out your magnifying glass and see what clues you can find!!
Winners will be announced in the Inside Epic Australia after next. It's not too late to enter, go through each of the last 6 editions of Inside Epic Australia and find the values to be in the running!
---

2020 Epic Australia Pass Launched!
The 2020 Epic Australia Pass was launched this week! A big congratulations to the Resorts Services, IT and Sales & Marketing teams across Perisher, Falls Creek and Hotham to spread the message across all 3 resorts and through 5 websites. You crushed it!
The Epic Australia Pass is the best value season pass for Australians connecting Perisher, Falls Creek and Hotham with Whistler Blackcomb, Hakuba Valley and Rusutsu in Japan and the Best of the U.S including Park City, Vail, Breckenridge and more. Ski and board year round in four countries, all on one incredible pass.
Let your friends and family know to get their pass for next year and gear up for another unreal season!
---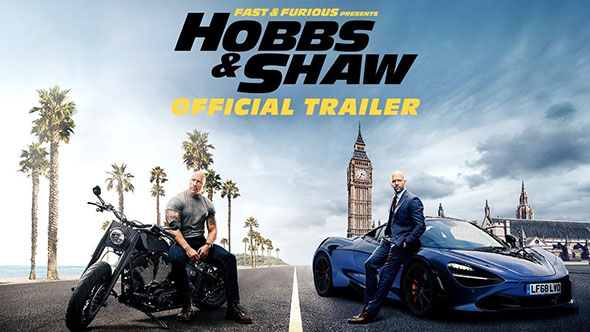 FREE Staff Movie Screening - Fast & Furious
On Wednesday 21 August at 8:30pm Jindabyne Cinema will be hosting a FREE screening of the blockbuster Fast & Furious: Hobbs & Shaw exclusively for Perisher staff! Seats are limited so drop into the Human Resources Office, Skitube Building Perisher or The Station Staff Accommodation Office to pick up your free movie pass. First in, first served!
---
Refer a Friend - Winners Announced
Our Major Prize winner for 2019 is Ryan from Front Valley Lifts! Ryan referred Alecia to work in Blue Cow Bistro and received $1,500 Perisher Money and $1,000 Travel Voucher for doing so! Well done Ryan!
Taking out the two runner up prizes are Aisling from Mountain Safety, who referred Taylor (who also works in Blue Cow Bistro) and Jake from Front Valley Lifts referred his mate Isaac (who works in Snowsports Support Crew). Our two lucky runners up each receive $500 Perisher Money and a $500 Travel Voucher. Great job Aisling and Jake!
We had a massive 168 new staff join the Perisher crew this year thanks to referrals from staff like Ryan, Aisling and Jake. All successful refer a friend participants, score $25 Perisher Money credited to their Pass, for each new 2019 staff member successfully referred and hired by Perisher.
Remember, in order to be eligible to receive Refer-a-Friend Perisher Money (including the Major Prizes), you need to be a return staff member and have worked in Perisher for the 2019 season OR be a 2019 Epic Australia Pass holder, as well as the person you referred being a new staff member, together with a note of your full name (as the person who referred them) in their application.
---
Positions Vacant
We are currently seeking staff to join our Civil and Building team this summer.
We are looking for both qualified and experienced painters to join our Paint Crew team on a Seasonal Part-Time basis, post-season. Paint Crew is responsible for the maintenance and upkeep of all painted surfaces throughout the entire company including The Station, Bullocks Flat, Perisher Valley, Smiggin Holes, Blue Cow and Guthega.
We are also seeking a suitably qualified Leading Hand to join the C&B team on an initial Fixed Term contract with a view to being promoted to a Permanent Assistant Manager role. To be considered for this role, applicants will need to have a broad range of experience in both domestic and commercial maintenance and construction, with solid people skills and previous planning experience.
To apply or to find out more about these roles, go to our Careers Centre:
---
EES - A New Record for Participation!
With a whopping overall 84% completion rate for Perisher (that's 1,009 employees), we blitzed the overall Vail Resorts response rate of 66% and blew the Perisher 2018 completion rate of 65% and 2017 result of 36% out of the water!
Thank you to all who participated and thanks to all department managers for driving this. We will keep you posted on the results and the improvements we make, from the feedback received.
---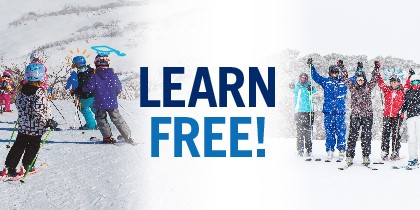 Free Group Ski and Snowboard Lessons
Together with great retail discounts available to staff, you can also access FREE group ski and snowboard lessons (subject to availability) Free of charge lessons must be pre-booked 24 hours prior to the lesson, at the Snowsports School Office at the location of your choice. Don't forget to take your staff pass along with you to the lesson.
This benefit is available to staff throughout the season. However, during peak season and some weekends, such as school holidays, lesson availability may be limited or unavailable.
---

Save the Date - 14 September – Volunteer your time and give back to the community
The Jindabyne Lakeside scavenge will be coinciding with World Clean-Up day and we encourage those you who are not rostered on for work that day, to volunteer your time. In previous years 750kg+ of rubbish was picked up around the shores of Lake Jindabyne!
The Scavenge starts from Banjo Patterson Park at 9.00am on Saturday 14 September, so come along and volunteer a few hours of your day helping to keep the community clean as we near the end to another busy winter!
---
EpicService Nomination
Do you know someone who has gone above and beyond in their role to provide an Experience of a Lifetime for a Perisher guest? Why not nominate them for this year's EpicService Award, Vail Resort's highest level of recognition for service, by emailing This email address is being protected from spambots. You need JavaScript enabled to view it..
Those who are shortlisted for this prestigious award are invited to attend the Perisher Epic Service Awards dinner in September each year; with the winner going on to attend the EpicService Awards Ceremony (held in the US the following year), together with the winner from each mountain resort within Vail Resorts.
---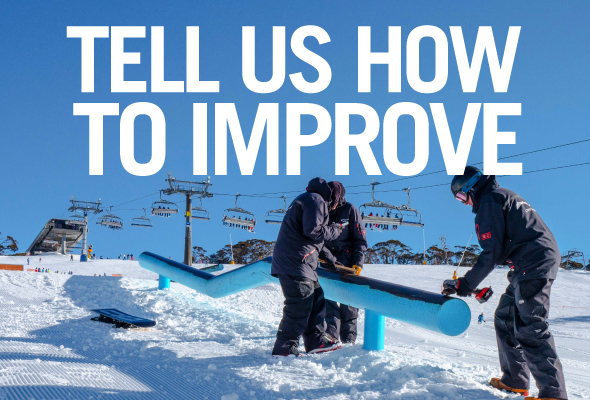 Staff Feedback - What Can We Do Better?
Have you got some ideas on how to improve what we do? Everyone is encouraged to submit their feedback, there is no idea too big or small! We look forward to hearing from you all through the remainder of the winter season.