---

Scavenger Hunt – It's Not Too Late!
It's not too late to join the hunt! Review all six of the last Inside Epic Australia newsletters starting from 11 July to find the Vail Values and go in the running to win the major prize of $500 Perisher Money! Or one of two runner up prizes of $250 Perisher Money!
Entries close Wednesday, 28 August with the winner announced in the next edition of Inside Epic Australia.
You can review all past editions of Inside Epic Australia here:
---

Perry's Shave for Cancer - 18 September
Perry Gabriel, one of our brave fitters from Front Valley, is planning to shave his luscious locks off to raise money for the Cancer Council! To support Perry's mission to raise $5,000, please follow the link below.
I'm challenging myself and others to shave it all off in support of the Cancer Council in their mission for a cancer free future.
Because 1 in 2 Australians will be diagnosed with cancer in their lifetime, I'm losing my locks to raise funds and show my support.
Please sponsor me to support cancer research and provide vital services for Australians living with cancer.
Thank you for your generous donation. Together, we can free the future from cancer.
Perry Gabriel
Where: Lifty Olympics on Front Valley, outside of JAX
When: 18 September at approximately 6.00pm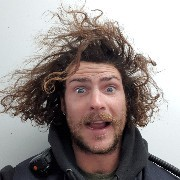 ---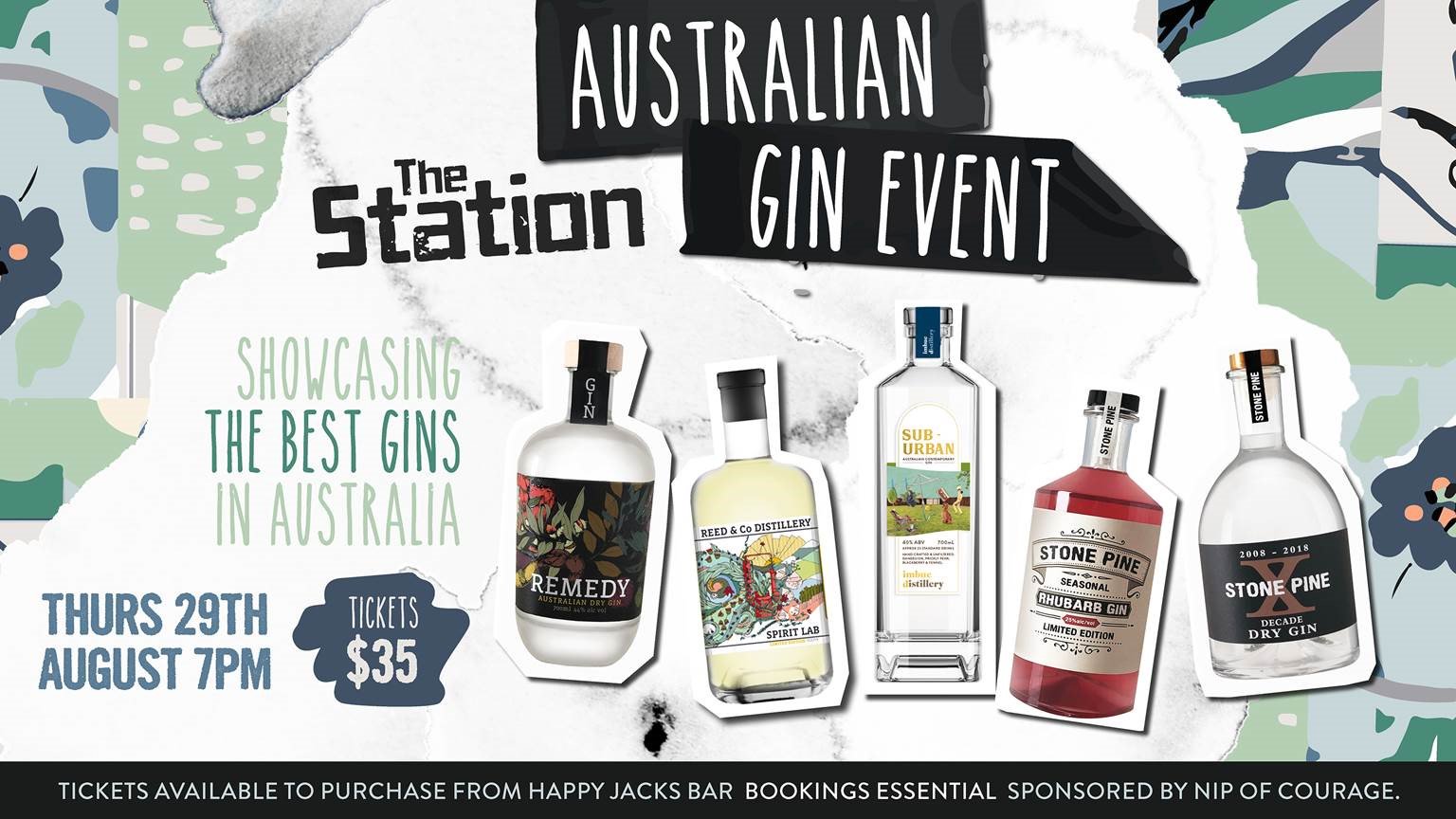 Australian Gin Event
Do you love Gin as much as Perisher's Food and Beverage Manager, Daniel Bobbitt? Then you do not want to miss the Australian Gin Event, scheduled to be held at The Station on Thursday, 29 August at 7.00pm. It's a good opportunity for you to get an in-depth understanding of the distilling process while sampling some of Australia's Finest Gins. Tickets can be purchased from Happy Jacks Bar at The Station for $35.
Your ticket for the night includes a welcome cocktail, tastings and snacks from the bar as well as access to exclusive Bottle Shop specials at the end of the evening. Bookings are essential and can be made through the Happy Jacks Bar on 02 6451 4830.
When: Thursday 29 August, 7:00pm
Where: The Station, 8228 The Snowy River Way, Jindabyne
Who: Gin lovers, 18 years+
Cost: $35. Bookings are essential (02 6451 4830).
---
2019 Staff Yearbook Photos
Time to get your department together and take some pics to submit for the 2019 Staff Yearbook!
Once completed, the 2019 Yearbook will be available to you to download through your Bridge account.
Managers must have all pictures of their department submitted to , by 1 September. Don't miss out!
---
The Wednesday Room - A Health Care Service
The Wednesday room is a nurse-led clinic that provides a safe and non-judgmental environment for young people to discuss youth health matters, including sexual health as well as a pap smear service. If you need to call in and speak with Nurse Jackie in the Wednesday room, you can walk in (with no pre-appointment necessary) between 2.00 and 6.00pm every Wednesday.
All consultations in the Wednesday Room are bulk billed, (meaning no charge for Medicare card holders). Non-Medicare card holders will be charged a nominal fee. There is no charge for pathology tests, thanks to Capital Pathology for their support of the Wednesday Room. If you wish to discuss any other concerns in this safe and judgement-free environment or need to make an appointment, please call Jindabyne Medical Practice on 6457 1221.

---
Employee Assistance Program
At Perisher, we have a number of programs in place for staff to be able to seek assistance when they need added support or help.
Our Employee Assistance Program through Acacia Connect is available so staff can contact at any time to seek counselling support with any issues they are facing, whether that be at work or in their personal lives. This service can be accessed through a 24/7 support service either by calling 1300 364 273 or you can text/live chat on 0401 33 77 11.
Perisher staff are also eligible for three face to face counselling sessions at no cost with Jindabyne Family Counselling. To make your appointment contact this service by phoning 0422 749 947. All appointments are kept private and confidential.
---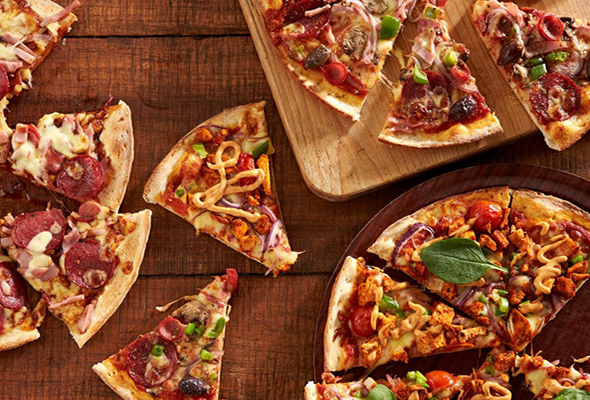 The Station Pizza Night
Do you love Pizza and is Tuesday night your night for cooking dinner? As a Perisher employee, you can purchase a full-sized pizza from The Station Pizza shop for half price. You will need to show your staff pass (to receive the discount) and this deal is available to you every Tuesday night.
---
Guest Feedback
Daniel - 30/07/2019
I just spent a week at the Station Resort with my wife and 2 kids (4yo & 7yo). We had a great time and it was in large part due to the staff. We had a couple of minor issues at the Station that the staff sorted out very quickly and without any fuss. The food was great and abundant. Finding gummi bears on the beds was great, it kicked the kids straight into "I love this place".
My kids were on skis for the first time, and the instructors at Smiggins were able to make it a great experience for both of them.
At one point my 7-year-old went missing on the slopes of Smiggins. The ski patrol were right there to help. When we found her, she had been noticed hiding behind a tree halfway down the run by an instructor. The instructor carried her down to the bottom, and when I came across them, he was on his phone to his team trying to figure it out. I have no doubt ski patrol and instructors would have coordinated within the next few minutes.
Thanks so much to the team, we are already planning our next trip and will be staying at the Station for sure.
---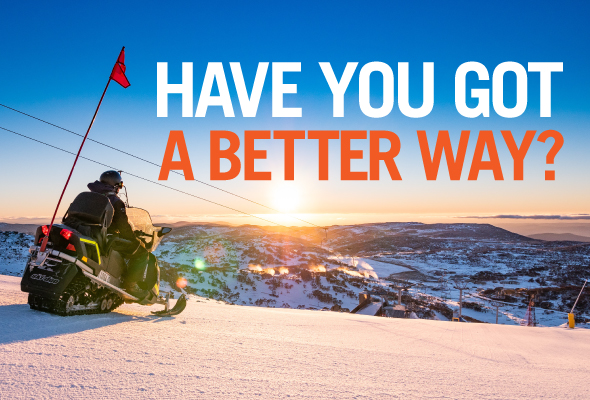 Staff Feedback - Have You Got a Better Way?
Have you got some ideas on how to improve what we do? Everyone is encouraged to submit their feedback, there is no idea too big or small! We look forward to hearing from you all through the remainder of the winter season.