---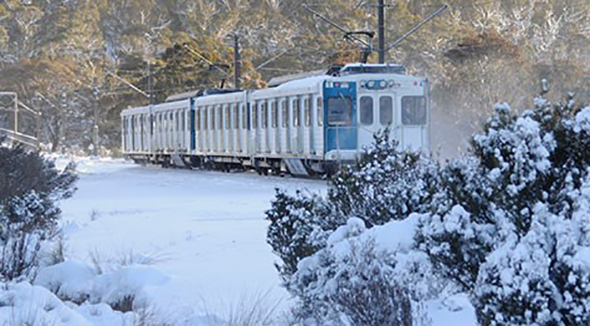 We're looking for Skitube Train Drivers for the 2020 season!
Have you thought about what it might be like to join our Skitube team driving trains for a season?
We are currently taking Expressions of Interest from anyone who may be interested. Once we have your interest recorded, you will be first to know when official applications open for the 2020 season.
Applicants are required to hold a current unrestricted Driver's licence. Successful applicants will take part in an extensive 6 week, 2 stage paid training period commencing in April 2020.
So what are you waiting for? Submit your Expression of Interest today by logging onto the Perisher Jobs website:
---

Epic Promise Progress Report from Rob Katz
Last week we published our second annual EpicPromise Progress Report highlighting our Company's key achievements towards our Commitment to Zero objectives and our Employee and Community support goals. We have made great strides in this past year and I am excited to share the details today.
In 2017 we made a sustainability pledge, a Commitment to Zero, to achieve a zero net operating footprint by 2030. I am thrilled to share that we are on track to achieve our bold goal. There are three pillars to our commitment: zero net emissions, zero waste to landfill, and zero net operating impact on forests and habitat. Highlights from this year include:
Energy efficiency: During the 2018/19 season, we invested $2.4 million in energy efficiency upgrades that included snowmaking operations and switching to LED lighting. Collectively the impact of these upgrades means we have achieved 25 percent of our energy-efficiency goal.
Waste diversion: We diverted more than eleven million pounds (4,990 tonnes) of waste from landfill over the last season through recycling and composting, allowing us to achieve 44 percent waste diversion – exceeding our target of 42 percent for the year.
Reforesting habitat: By reforesting 10 acres on the Western slope of Colorado that had been impacted by the bark beetle, we 100% met our commitment to plant or restore an acre of forest for every acre displaced by our operations.
Of course, none of this progress would be possible without a strong team and strong communities. Which is why I am also pleased to share that through EpicPromise, we gave more than $14.5 million in grants to our communities and employees and contributed over 24,000 volunteer hours. I am particularly proud of the support the EpicPromise Employee Foundation provides to our employees. The Foundation achieved its annual goal of giving $1 million, of which $500,000 was donated by employees and fundraising, and was able to grant 119 educational scholarships and 240 emergency relief grants during the 2018/19 season.
As our company is growing – so is our commitment to where we live, work and play. Our growth allows us to have a bigger impact: on our mountain communities; in supporting employees; and in preserving the environment. It's a big commitment, we have work to do, and it's going to require dedication and resolve from every one of us.
Thank you to everyone who works so tirelessly on our sustainability efforts, or who volunteers at community events, or donates to the EpicPromise Employee Foundation, you are all making a difference. Please take the time to read the report to learn about all the hard work of your colleagues - I hope it inspires you to get involved where you can.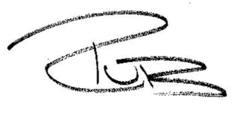 Rob Katz
Chief Executive Officer

---

Commitment to Zero Two Year Anniversary
It's been two years since Vail Resorts (VR) announced its goal of Commitment to Zero – zero net emissions, zero waste to landfill and zero net operating impact on forest and habitat by 2030.
Over the past year, Perisher and VR as a whole has been working hard to reach these goals. We have seen a stronger relationship develop between VR's Sustainability Teams, communicating regularly on shared learnings and ideas. Across VR there have been great improvements in developing compost streams, improving waste separation, and reducing single-use items. VR's North American resorts also announced a long-term wind energy contract to purchase the equivalent amount of electricity needed to power 100% of its estimated FY 2019 North American operations by 2020.
So, what about Perisher? Over the past year Perisher has been making great progress towards our Commitment to Zero by:
Introducing compost streams across all resort areas and reducing single use items available to customers. These, and other efforts, have led to a waste diversion of 48% at Blue Cow this winter, with an extra 6.5 tonnes of organic waste collected at The Station Resort compared to last year! Other initiatives include introducing the "no desk bin policy" and providing waste sorting stations to staff offices. By implementing these great changes, we are moving towards VR's interim target of 50% diversion from landfill by 2020;
Installing solar panels at Bullocks Flat and continuing to retrofit lighting across the resort with LED lighting;
Continuing to offset our impact on forest and habitat, through revegetation programs and the government biodiversity offset scheme.
A big thank you to all staff who have contributed to these improvements! We have seen some great changes made across all of VR since the Commitment to Zero announcement, and we are excited to see what we can achieve in the next year!
---

Leadership Summit Diverts Half of Event Waste From Landfill
This September, the Leadership Summit planning team worked together with Sustainability Director Kate Wilson, Keystone Environmental Manager Brad Stewart and the Keystone Conference Centre staff to reduce the amount of waste produced throughout the three-day conference. Together, we achieved our goal of producing less than 220 kg of waste directed to landfill - which amounted to diverting nearly 50% of all waste produced at the event from landfill! Read more about how we did it, including the awesome work by attendees to modify their behaviour after learning that paper towels were making up the majority of waste.
---

Watch: How Women of Whistler Blackcomb Inspired Powder
In 2015, women leaders from every division across Whistler Blackcomb came together to ask, "How do we do better?" This sparked the program initiative Women of Whistler Blackcomb (WOWB) and created a culture shift within the resort that has impacted hiring, development, advocacy, education and recognition. Watch this video to learn how WOWB's success inspired Vail Resorts to create POWDER. Now, the team is preparing to launch regional events - coming this November! These conversations are for all of us, so watch for local event information and announcements about next month's theme: Being Brave.
---
Guest Feedback
Guest Comment received in August:
I would like to thank Allan in the Hire section of Perisher for his help, support with my equipment and encouragement. Not only was he able to ensure I had the correct fitting boot he also held all my equipment in his office when not in use. This was a huge help for me due to age and weight and I did not have to worry about carrying extra weight to my car in Bullocks Flat. I want to also thank Joe my 4th ski instructor for his support and encouragement on my last ski session. Joe understood my fear of progressing to the next stage and gave me the support and encouragement I needed to advance to the Magic Carpet. Joe helped me after I was taken out by two snow boarders and realised I was in a state of anxiety and helped me through this stage showing empathy and understanding. He escorted me down to the bottom of the slope personally, thank you Joe, I really appreciated your help and kindness.
---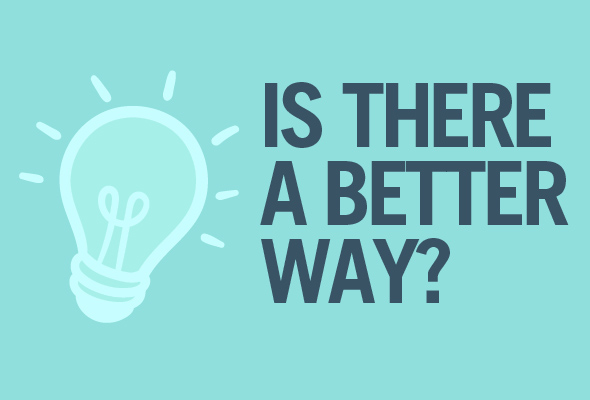 Staff Feedback - Any Questions?
Do you have any questions or ideas on what we do? Everyone is encouraged to submit their feedback, there is no idea too big or small! We look forward to hearing from you at any time.