---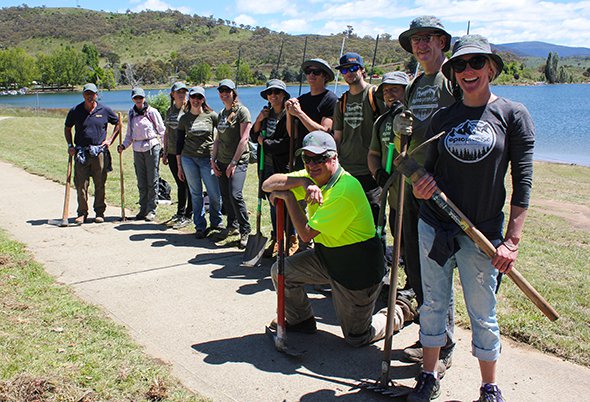 EpicPromise Day – Reminder
Don't forget! EpicPromise Day is tomorrow! (Tuesday 5 November) Click on the link below to see where you need to meet and when. You should have received a text from HR last week with details of your team; your location and time to meet. The weather is forecast to be cool, sunny with some cloud cover so come prepared with your EpicPromise Day hat and t-shirt.
We look forward to seeing you there!

---

Perisher Christmas Party - Save the Date
The 2019 Perisher Staff Christmas Party will be held on Friday 20 December at The Station.
We need a volunteer to be Santa and hand out presents to children (12 years and under) from 11:30am to the commencement of lunch at 1:00pm.
If you know anyone who can ho-ho-ho like a pro-pro-pro, get them to This email address is being protected from spambots. You need JavaScript enabled to view it. us! Santa will receive something from the Nice List of his/her choice for their efforts.
Pre-party events will be an option again this year with anticipated events to include a Mountain Bike TVT ride, Lawn Bowls, Golf, a Road Ride and a family movie (subject to rating and availability). Simply click on the activity in the invitation you would like to attend to secure your spot.
Expect to see your Christmas Party Invitations which will be emailed to you around mid-November. You will need to RSVP for the party, for Santa to bring your child a present and for any pre-party activities you wish to participate in.
We hope to see you all there!
---
Employee Assistance Program
Perisher provides a number of programs which are available to staff to seek assistance when they need added support or help.
Our Employee Assistance Program through Acacia Connect is available for staff and their immediate family to contact at any time, to seek counselling support with any issues they are facing, whether that be at work or in their personal lives. This service can be accessed through a 24/7 support service either by calling 1300 364 273 or you can text/live chat on 0401 33 77 11.
Perisher staff are also eligible for three face-to-face counselling sessions at no cost with Jindabyne Family Counselling. To make an appointment, you can contact this service by phoning 0422 749 947. All appointments are kept private and confidential.
---

L'Etape Australia
L'Etape will be back again this year with the event scheduled for 29 & 30 November. L'Etape are offering 5 FREE registrations for any interested Perisher staff! Email This email address is being protected from spambots. You need JavaScript enabled to view it. to go in the running to receive one of these free passes. Registration for the race closes on 8 November so make sure you don't miss out.
The link below has all the info you need for spectators and racers.
For road closures, please keep an eye on the Snowy Monaro Regional Council website closer to the event.