---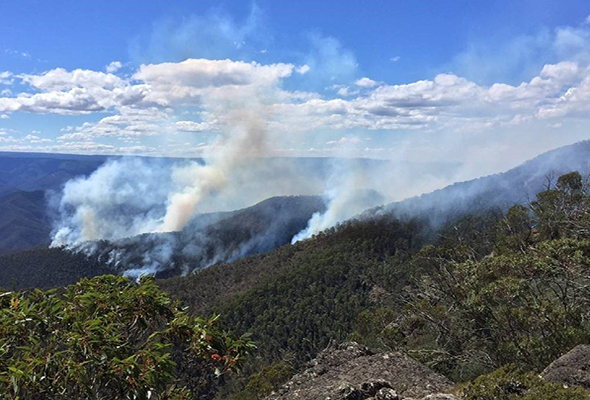 Welcome to the first edition of Inside EpicAustralia for Perisher, Falls Creek and Hotham
The New Year has been met with mixed emotions as our local communities and resorts experienced the very real threat of bushfires. Our hearts go out to you, your families and friends who may have been impacted by these devastating fires across Australia. We would also like to say a big thank you to all who have helped during this challenging time, be it supporting or volunteering for the local CFA/RFS, staying back to defend resort infrastructure and assets, donating to bushfire relief charities or just being there to support others during times of need.
How to look after yourself and your family during a bushfire
The current impact of the bushfires across Australia has been devastating and has had a direct impact on our local communities, our workplace, our homes and our families. Below are some resources to help you prepare and recover from the threat of bushfire:
---


Acacia Connection
Acacia Connection, our employee assistance program is available 24 hours a day/7 days a week for staff and your dependents, offering a confidential counselling service to assist you in overcoming life's challenges and return you to a better state of emotional well-being.
How to make an appointment?

---

Bushfire Update
As we know, Hotham, Falls Creek and Perisher and surrounding communities all came under threat of bush fires during December and January. Lightning strikes in the Victorian High Country and Snowy Mountains initiated a number of fires and together with the hot dry weather and inaccessible terrain, this meant that the fire situation worsened. In cooperation with and under the direction of the respective NSW/Victorian state authorities, road and resort access to the resorts was closed while they were under threat. However, a small number of staff remained in the resorts to stay and defend village and resort assets, such as ski lifts, snowmaking infrastructure, buildings and lodges.
A big thank you to those staff that remained in the resorts, in some cases leaving their own homes undefended. The crews in each resort did a fantastic job operating the snowmaking systems on peak fire danger days, to wet down areas around critical resort infrastructure.
Since the fires began, this threat has necessitated a prolonged period of readiness to defend or evacuate yourself and your family; together with dealing with poor air quality from bushfire smoke and a disruption to routine, that can result in stress and fatigue that each of us needs to properly manage.
Although the current threat has eased, there is still some time to go until the traditional fire danger season is over. However, there is potentially some good rainfalls in the forecast, which will be a very welcome relief for the entire region.
Again, a massive thankyou to all staff that assisted, considering that many staff also had safety concerns for their own families and properties outside of the resort.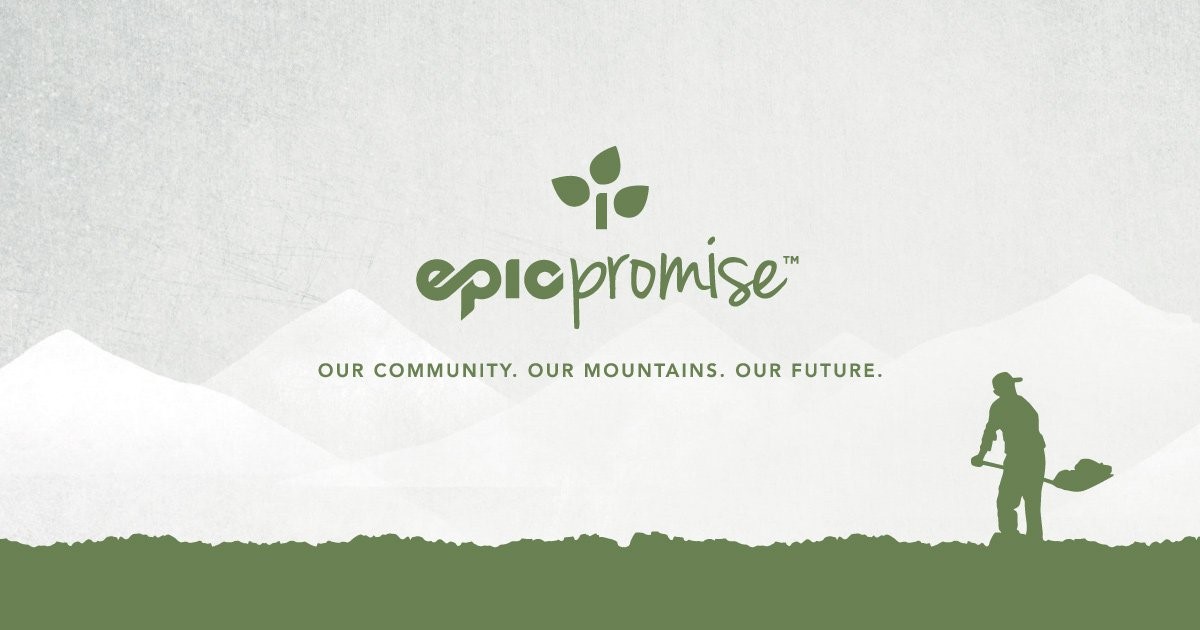 As a direct response to the devastating fires happening within and around our local community, Vail Resort's EpicPromise Foundation approved a new Natural Disaster Relief Grant for its Australian employees. Full-Time, Part-Time and Seasonal staff living in communities affected by the bushfires are able to apply for emergency financial assistance of up to $1,075 for short term relief, aiming to provide assistance for food, housing, clothing, medical and/or other immediate living expenses. It is great to see staff utilising this program with 14 staff having received the grant in Australia.
---

Keystone (USA) supports Aussie Colleagues in time of need
We would like to say a big thank you to Keystone Resort, Colorado who organised an auction to help raise money especially for the Australian Disaster Relief Grant as part of the EpicPromise Foundation.
What is the EPIC Promise Foundation?
The EpicPromise Foundation is a public charity designed to support Vail Resorts 50,000 employees across all its resorts worldwide. The foundation is funded by an annual $500,000(US) contribution from Vail Resorts, as well as through additional donations made by Vail Resorts' employees and guests. The EpicPromise Foundation is there to support Vail Resorts' employees and their dependents in times of need through emergency financial assistance and educational grants.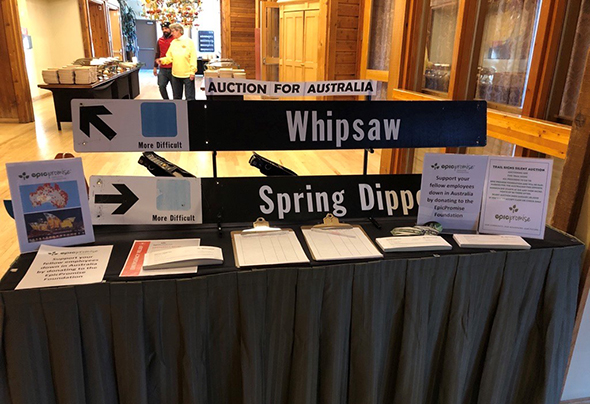 ---


Xmas Party Pics
Thank you to everyone able to attend our Christmas parties! Even though the Hotham and Falls team had to battle a VERY hot Australian summer day, it was great to see so many turning out to celebrate what was a fantastic year for Vail Resorts in Australia.
---

We're Hiring!
Perisher – Apprentice Electrician – (Dual Trade Opportunity)
Perisher is looking for an Apprentice Electrician to join the Perisher Mountain team on an initial Fixed-Term basis. Click the link below for further information.
If you are interested in applying for this opportunity, please submit your application via email to This email address is being protected from spambots. You need JavaScript enabled to view it., Perisher Recruitment Coordinator.
Perisher – Lift Fitter
A position has arisen for a qualified Lift Fitter to join the Perisher Mountain Operations team on an initial Fixed-Term basis.
To apply or for more information, click here to go to Perisher's Careers Centre
Falls Creek – Guest Services Senior Supervisor
A position has arisen for a Guest Services Senior Supervisor to join the Falls Creek Resort Services team on a fixed term basis for winter 2020.
To apply or for more information, click here to go to the Careers Centre
---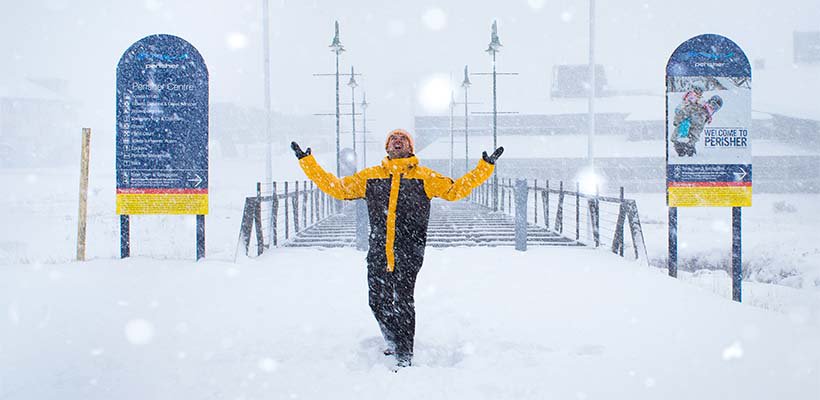 Winter seasonal jobs will be live soon
Winter seasonal jobs will be available very soon! The HR team have been working very hard behind the scenes to get the jobs sites ready to go for recruitment 2020. Due to the fire emergency, this is a little behind schedule. The HR team will have job ads go live as soon as we can.
Click on the resort logos below to access the appropriate links for employment at each resort:
---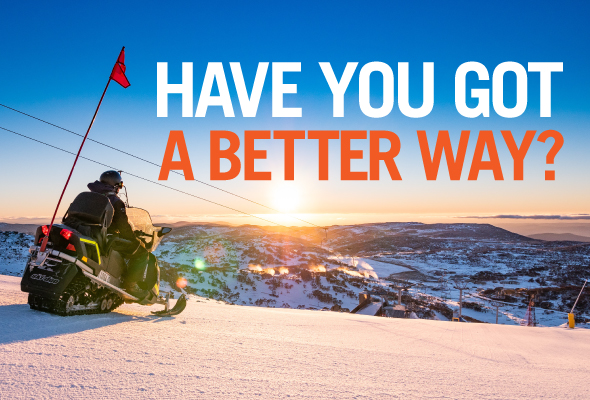 Staff Feedback - Any Questions?
Do you have any questions or ideas on what we do? Everyone is encouraged to submit their feedback, there is no idea too big or small! We look forward to hearing from you at any time.