---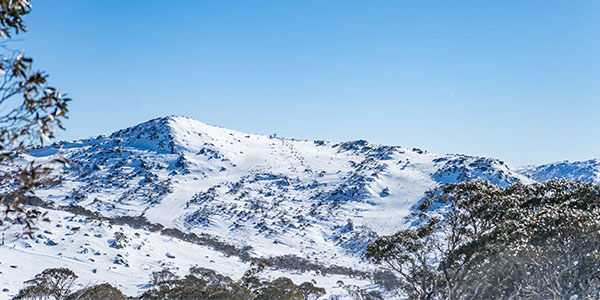 Ski Season 2020 - Planning towards Opening!
As you would have heard, the NSW Government announced on 20 May 2020 that holiday travel restrictions are to be lifted from 1 June shortly thereafter on 24 May the Victorian government announced that ski resorts in Victoria would be able to open from 22 June.
In the statement NSW Deputy Premier John Barilaro said "…..I am very pleased to share that this means we will have a ski season this year, however holidaymakers should be aware that ski resorts will likely need time to put COVID-19 plans into place….." We have been working very hard to develop a plan for safe opening for discussion with governments.
While an opening date for all resorts is yet to be determined we anticipate that it will be late June and we are hopeful that we are in a position to announce opening dates for our resorts over the next week.
Thank you to all those staff working on site at the resort and practising COVID–19 safe work protocols including social distancing, hygiene and cleanliness. Thanks also to everyone who is currently working from home, especially our IT Team for continuing to keep everyone connected and operational with remote access.
In the meantime, keep well and stay tuned for further updates!
---
Epic By Nature – No Playbook. Navigating through COVID-19
Chief Executive Officer of Vail Resorts, Rob Katz has recently released a series of podcasts called No Playbook. Navigating Through COVID-19 which explores the company's journey through the COVID-19 pandemic and explains how the company has navigated through these challenging times.
The podcast is a three-part series:
Part 1: The Decision – documenting the decision to close our Northern Hemisphere resorts on 14th March

Part 2: The Impact – exploring the impact of the decision on employees and the company

Part 3: The Future – explaining how a plan was crafted to honor our pass holders and an insight into Rob's thoughts and perspective on the future.
How to listen to Epic By Nature
---

(Amelia Hodgson & Patrick Jensen Pictured)
Employee Spotlight
We want to support, encourage, develop and celebrate our high achieving staff across the company. Here is how one of our Perisher Winter Sports Club alpine coaches is helping one of her Winter Sports Club members achieve their goals!
Amelia has been guiding Patrick Jensen, (a visually impaired alpine skier) over the past year and has had amazing results during the Northern Hemisphere season, culminating in the nomination for Snow Australia Athlete of the Year (Paralympic disciplines).
This past season has been a breakout season for Pat and Amelia, in January at the World Cup events in Veysonnaz (Switzerland) Pat and Amelia made their World Cup podium debut with 3rd place in Super-G.
Followed by further success at their next races Prato Nevoso (Italy) Pat and Amelia earnt 2 more 3rd places in Slalom.
Well done Amelia!
Have you noticed a fellow employee achieving a personal or professional goal, we want to hear from you! Send us an email at: This email address is being protected from spambots. You need JavaScript enabled to view it.
---
Mumba App - a new Employee Communication Tool
The HR team have been hard at work over the summer months developing the new Mumba App. Mumba is a platform that allows large organisations to effectively communicate with their employees and will be focused on keeping you up to date with everything going on across Perisher, Falls Creek and Hotham, as well as any news from our northern hemisphere resorts. The App will give you access to the latest communications, well-being, benefits and payroll information.
Keep your eyes peeled in the coming weeks for more information.
---

Vaccination Program - Stay Healthy This Winter!
Consistent with our 'Be Safe' value we are offering Free Flu Vaccinations for our permanent and seasonal staff who have commenced employment.
The vaccines have now been ordered through our 'Medical Centre' and we are waiting for confirmation of their arrival. Days and times to get your vaccination will be communicated as soon as it is available.
---

Be COVIDSafe with us and Download the App
Your health and wellbeing are our number one priority. The COVIDSafe app will help protect you, your family and friends. The COVIDSafe app assists State and Territory health officials to quickly contact people who may have been exposed to COVID-19.
It gives the government confidence they can find and contain outbreaks quickly. So, let's keep our season safe and download COVIDSafe.
---
Tips For Managing Your Wellness During COVID-19
Spending an increased amount of time at home with limited social contact can take a toll on our mental health. Being deliberate about our actions during times of uncertainty can make a big difference in our physical and emotional wellbeing. See if you can give a couple of these practices and resources a try:
Social media may escalate your anxiety more than traditional media.

Stay informed but be aware of how much time you are spending on social media and with the news in general.

Managing your stressors now can help you long-term.

Start implementing habits that make you feel calm now – do not wait until you feel overwhelmed. Some ideas include going for a walk, meditation, allocating technology free time & limiting alcohol consumption.

Do something nice for someone else.

Check in with a friend or coworker or reach out to a health care professional and acknowledge the tremendous work they are doing.

Social distance does not mean social isolation.

Take deliberate daily actions to connect with friends and family and talk about how you are feeling and doing.

Do something that feels good and be mindful of it.

Whatever sense it involves, do something each day that is physically pleasing. Some ideas include: Laying in the sun, eating a food you enjoy, smelling the fresh Autumn air or reflecting in a journal.

Utilise professional resources.

All Vail Resorts Australia employees, their family have access to free and confidential counseling sessions. Mental health professionals are available to provide video and tele-based therapy sessions through our Employee Assistance Program with

Acacia

. Having a counselor to process with can help.
For tips on managing your wellbeing during COVID-19, utilise our Employee Assistance Program.
Phone anytime day or night: 1300 364 273

Live chat: www.eapcounselling.com.au

Contact via text +61 401 33 77 11

Request an appointment online: www.eapcounselling.com.au
Contact via email:

This email address is being protected from spambots. You need JavaScript enabled to view it.

Contact via Skype: acacia.connection
---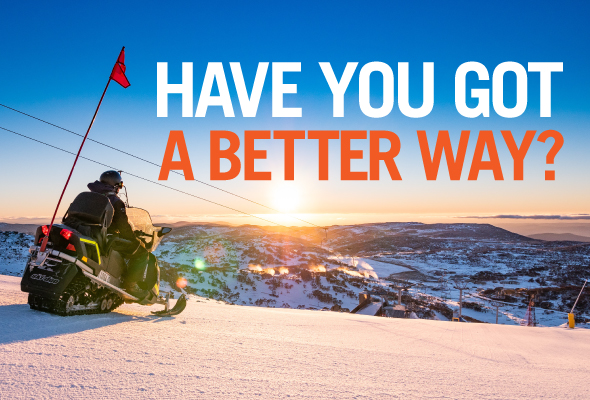 Staff Feedback - Any Questions?
Do you have any questions or ideas on what we do? Everyone is encouraged to submit their feedback, there is no idea too big or small! We look forward to hearing from you at any time.