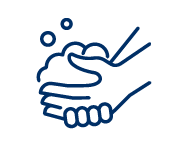 PRACTICE GOOD HYGIENE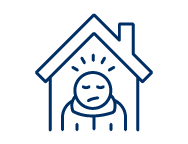 STAY HOME IF
UNWELL

FACE COVERING REQUIRED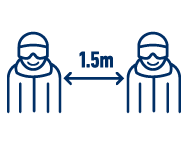 MAINTAIN PHYSICAL DISTANCE
Lift Tickets, Snowsports School Lessons & Rental Equipment
Dreaming of a holiday?
Don't wait until it's too late! Take a trip to Perisher this season, we've released lift tickets right through to Monday 5 October. To ensure the smoothest possible experience make sure you purchase lift tickets, lessons and rentals online and in advance. Looking to save some cold hard cash? Check out our September Snow Deals for discounts on accommodation and more.
Lift Tickets
Spring is here, you should be too! We've released lift tickets right through to Monday 5 October, lock in your snow holiday today!
Lessons
Level-UP your shred this spring with a lesson! Private Lessons are offered for 2 and 3-hour duration and will help you hone those skiing or snowboarding skills. For Full Day private lesson enquiries please contact us by calling 1300 651 644 or This email address is being protected from spambots. You need JavaScript enabled to view it..
Rentals
The following Adult and Child Rental products until Monday 5 October are available for purchase from our Online Store.
Skis/Boots/Poles
Snowboard/Boots
Jackets & Pants
Helmets
Performance Range
Skitube
Single and consecutive multi-day Skitube tickets up until Monday 5 October only.
Please note: All Perisher guests and employees will be required to wear a face covering while on Perisher premises including at The Station, including but not limited to: arriving and departing the resort in car parking facilities, while using lifts, on Skitube and shuttle buses, in public places, and while skiing and snowboarding. Guests are kindly requested to supply their own face covering.
How to book for the 2020 Winter Season:
How do I buy lift tickets in 2020?

Guests without a season pass will be required to purchase lift tickets in advance as on-the-day lift ticket purchases at the resorts will not be available until further notice. Lift tickets, lessons and equipment rentals will be released in sales stages & can be purchased here.

We understand that the mandatory pre-purchase of limited availability lift tickets is new and we thank you in advance for your understanding, patience and kindness as we strive to provide you with the best possible experience booking your snow holiday. Find out more.

Will we be able to purchase single days tickets?

Our products will only be available for advance purchase and we are mindful of the significant load this may create on our IT systems.

Subscribe to our mailing list for regular updates on Lift Ticket, Lesson & Rental releases.

Can I show up on the day and purchase Lift Tickets, Lessons and Rentals?

No, on-the-day lift ticket purchases at the resorts will not be available until further notice. Lift tickets, lessons and equipment rentals are can be purchased here.

Subscribe to our mailing list for regular updates on Lift Ticket, Lesson & Rental releases.

Can I book more than one day of skiing and snowboarding at a time?

Yes, you can book multi-day consecutive lift tickets. The ticket you purchase will only be valid for the date/s you have selected at the time of your booking.

If lift tickets are limited, will I miss out?

In 2020, lifts tickets are limited at Perisher due to the COVID-19 Safe Operating Plans we have in place to ensure physical distancing in the resort.

Therefore, to provide a safe experience for everyone, we will be carefully managing the number of skiers and snowboarders able to enjoy the resort daily, based on the amount of terrain and lifts open to achieve physical distancing.

Subscribe to our mailing list for regular updates on Lift Ticket, Lesson & Rental releases.

How can I book accommodation without knowing about Lift Ticket availability?

With limited lift tickets available this season, be sure to check availability and book these at the same time as your accommodation. 

Unfortunately, we cannot provide any guarantee that you will secure lift tickets for your desired dates.

If you require a refund, change or cancellation to your accommodation booking, this needs to be addressed with your accommodation provider.

I have an existing accommodation booking but wasn't able to purchase lift tickets for these dates.

Based on social distancing, state government restrictions and current mountain conditions we have had to limit the number of guests visiting Perisher.

We apologise if you have missed out on Lift Tickets for your desired days. As soon as conditions improve we hope to release more Lift Ticket, Lesson and Rental products.

Subscribe to our mailing list for regular updates on Lift Ticket, Lesson & Rental releases.

The Terms and Conditions associated with your accommodation booking will need to be discussed with your accommodation provider.

What if I'm over the age of 70, will there be a season pass offering for me?

Yes, the Over 70s Season pass is now available for purchase & includes unlimited access to Perisher.

How do I buy lift tickets for my 4 & under child as they are not available online?

Lift tickets for children aged 4 years and under are free and available for collection from any ticket office in resort with proof of age required.

These lift tickets do not fall under the same reservation requirements as other lift tickets and will not sell out.

Are Skitube tickets available for purchase?

Perisher's Skitube will be operating at reduced capacity with amended timetables.

Guests must purchase their Skitube tickets online and in advance, as no on-the-day purchasing will be available.

Skitube guests carrying luggage for overnight stays will be required to travel outside of peak operating periods. For pricing and to purchase, see more here.

Further Questions

Please contact the Perisher team at This email address is being protected from spambots. You need JavaScript enabled to view it. with any additional questions.