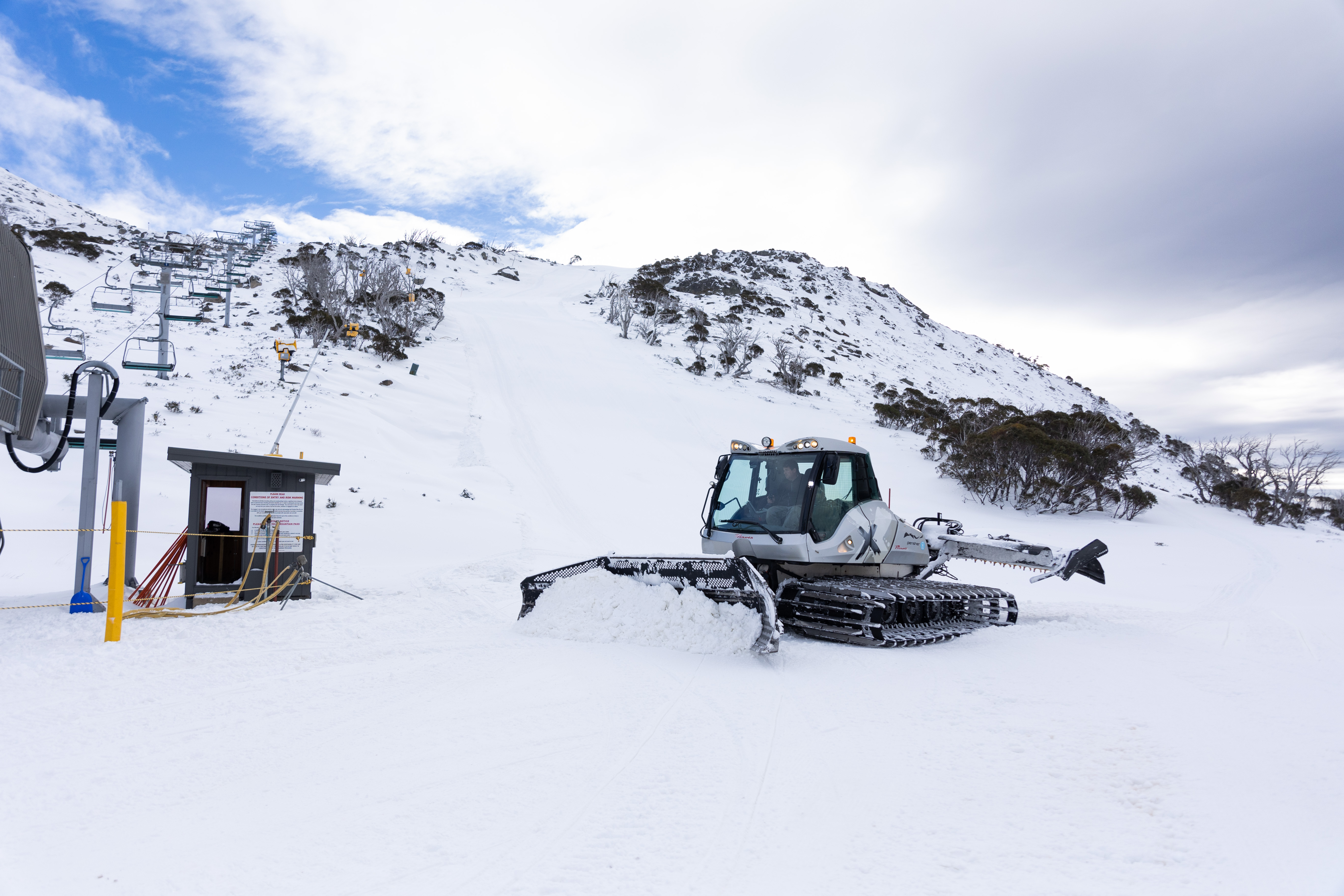 Perisher primed to open all four resort areas - Mount Perisher, Blue Cow, Guthega and Smiggin Holes today!
Perisher — the southern hemisphere's largest ski resort — has today announced it will open additional terrain at Mount Perisher, Blue Cow, Guthega and Smiggin Holes, making all four mountains of its resorts officially open for the season from today.
"There will be 20 lifts available to ride on Friday and we're expecting high winds and cold fronts to bring the snow," said Perisher Marketing Manager Maddi Ventura. "Catch the Skitube to Blue Cow where Stamping Ground and Top Spot Bar will be open for food and drinks and a rest from a long day of riding."
Smiggin Holes is the perfect spot for families this school holidays with excellent terrain for beginners and for those family members with more skills because it features a bowl where everyone can return to the same place when finishing their runs.
The Scottish name of this area of the resort was the term used to describe the holes in the land created by hundreds of cattle when accessing rock salt left out for them by graziers. Today, the area has a variety of restaurants and lodging options and it's protection from the weather makes it a fantastic area for even the smallest family members.
Blue Cow is accessible by the comfort of our Skitube, freshly painted with a mural by artist Mike Shankster this season and has a great range of Green and Blue runs, , as well as some exhilarating Black runs – Blue Cow covers all bases for all ability levels, however keep an eye on Perisher's website to track when all these runs are open for the season, as they are currently only weather permitting.
Guthega is a favourite spot for locals, who end up spending most of their day there to access the Freedom Chairlift, on-snow restaurants, views that will take your breath away and a variety of Green, Blue, Double Blue and some Black runs.
At this stage, the resorts will all be open, but won't be fully interlinked.
"Mother Nature continues to deliver the goods, and the Mountain Operations team on the ground have been working hard with snowmaking day and night," said Maddi Ventura, Field Marketing Manager at Perisher. "Each day seems to be better than the next here."
For more information and vision captured daily, please visit: Perisher Media Resources 2023