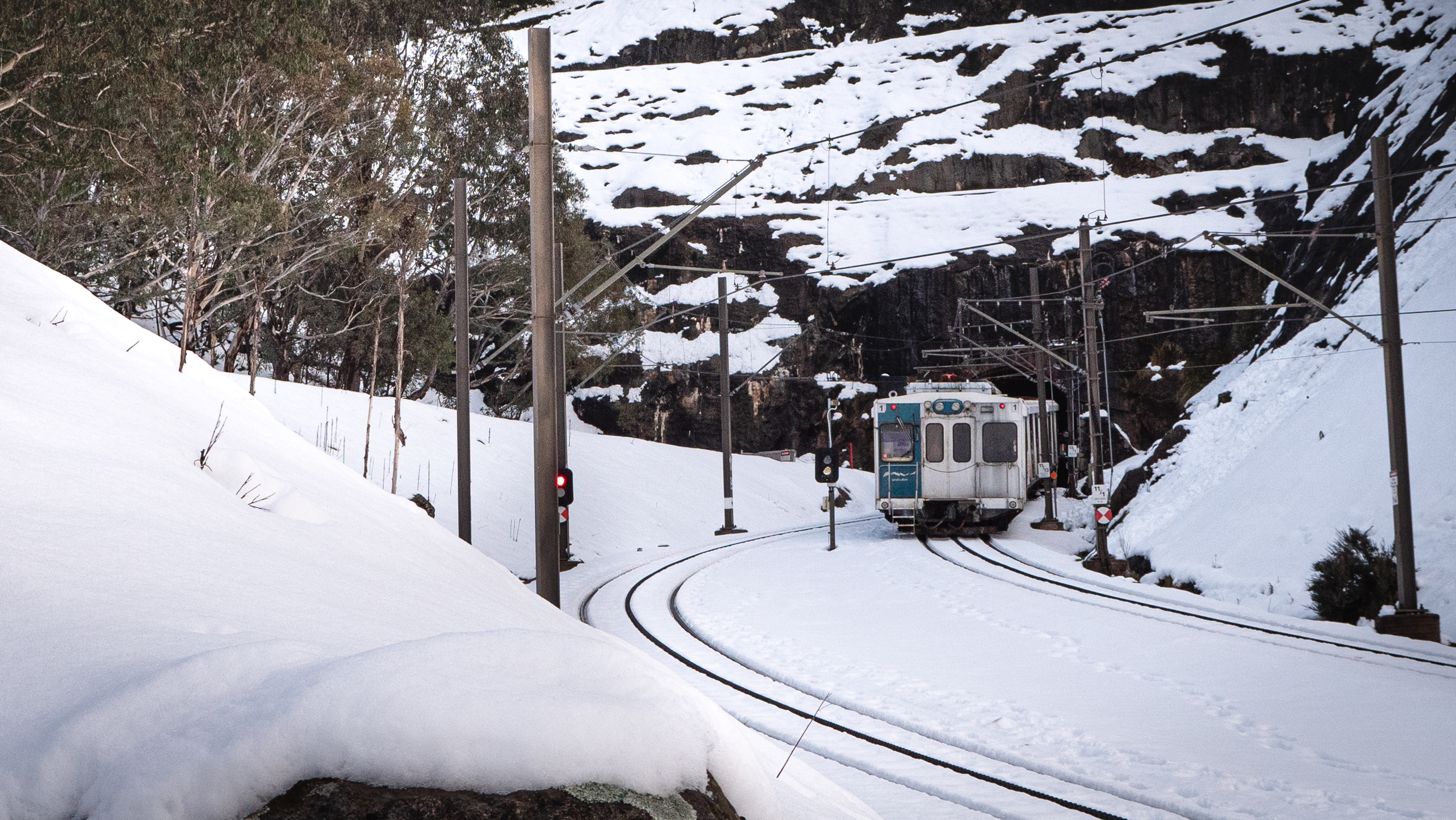 Perisher launches PEAK Snow Days to inform guests during popular periods
Perisher Ski Resort has launched PEAK Snow Days, an initiative to give guests more clarity when the resort will experience heightened demand for its products due to the conditions, so guests can Prepare, Explore, Act and Know before heading to the resort.
"As the largest ski resort in the southern hemisphere we have plenty of room for everyone to enjoy a day out on our beautiful mountain, but on busy days being open to small adjustments to your typical approach to visiting Perisher will help each other have a great time," said Nathan Butterworth, Perisher's VP + GM, who took up the role last month.
"We're classifying this weekend as PEAK Snow Days, with school holiday visitation and weather conditions looking very good for snowfall. With the snowfall, we're also expecting windy conditions which may interrupt some lifts that we can safely operate," said Butterworth.
"We're fortunate to have many options that are out of the weather during these times, so keep an eye on our snow reports, which come out each morning on our website and App, ask our team for suggestions of where to go if lift lines are looking longer than usual, and keep alert to when we classify a time as a PEAK Snow Day," said Butterworth.
"During PEAK Snow Days, we're up earlier on the mountain to make sure everything is prepared for the busier periods. However, we also need our guests to consider changes to their own behaviour on these days, such as exploring the resort away from congregating at Front Valley. We're all snow-lovers here and want our guests to have the best experience they can while at our four resorts of Blue Cow, Guthega, Mount Perisher and Smiggin Holes."
Perisher has provided some top tips and tricks to help guests prepare for popular periods at the resort:
Prepare
Subscribe to our daily snow report email or view the snow report on the Perisher website
View the latest updates on road conditions here. We also recommend staying across live traffic information via Live Traffic NSW
Keep your eye on the lift report as well as Perisher's Facebook and Instagram for the latest updates
Whether you are planning to catch the Skitube, the bus or drive to Perisher, please allow extra time, especially in the event you have a morning lesson booked
Explore
Perisher is the largest ski resort in the southern hemisphere! With over 3,000 acres of skiable terrain, there's plenty of room for everyone to enjoy the thrills and chills of skiing.
Avoid the crowds and explore one, two, or all four resort areas during your trip. Consider starting your day at Smiggin Holes, or on popular days head straight to Mt. Perisher for your pick of freshly groomed runs down Towers or untracked powder at Shifty's. Whether you're a seasoned expert or a first timer, there is a heap of amazing terrain outside of Front and Centre Valley waiting for you to enjoy. View our trail maps and start planning your day here.
Act
We love our first timers as much as we love our locals and season-regulars. Whether it's taking the bus instead of driving or starting your day at Smiggin Holes or Guthega and not at Front Valley, everyone has a role to play in ensuring PEAK Snow Days are as enjoyable as possible.
If you do decide to drive to Perisher, please consider carpooling where possible. It is also worth considering starting your day with Skitube from Bullocks Flat or to jump on the Snowy Mountains Bus Service from Jindabyne. Learn more below.
Know
Skitube: Catching Perisher's Skitube from Bullocks Flat will save you the time and stress of driving in alpine conditions with potential snow and ice on the road, as well as help you avoid the traffic that can build up during peak periods. There's also plenty of free day and overnight parking at Bullocks Flat, meaning you'll spend less time looking for a spot and more time enjoying the mountain! Skitube is the quickest and most reliable way to travel to Perisher, being only a 10-minute trip between Bullocks Flat and Perisher Valley! We recommend booking ahead. To book visit: Perisher - Skitube
Bus: The improved Snowy Mountains Bus Service is another convenient alternative to traveling between Jindabyne and Perisher. Services run to both Bullocks Flat and Perisher from Jindabyne every 60 minutes Monday-Thursday, with the added convenience of every 30 minutes Friday to Sunday. There are four pick-up points at key locations in Jindabyne as well as seven in East Jindabyne. For more information click here.
Please visit the PEAK Snow Days web page here for further information: PEAK Snow Days
To download the Perisher App visit: Stay Connected (perisher.com.au)