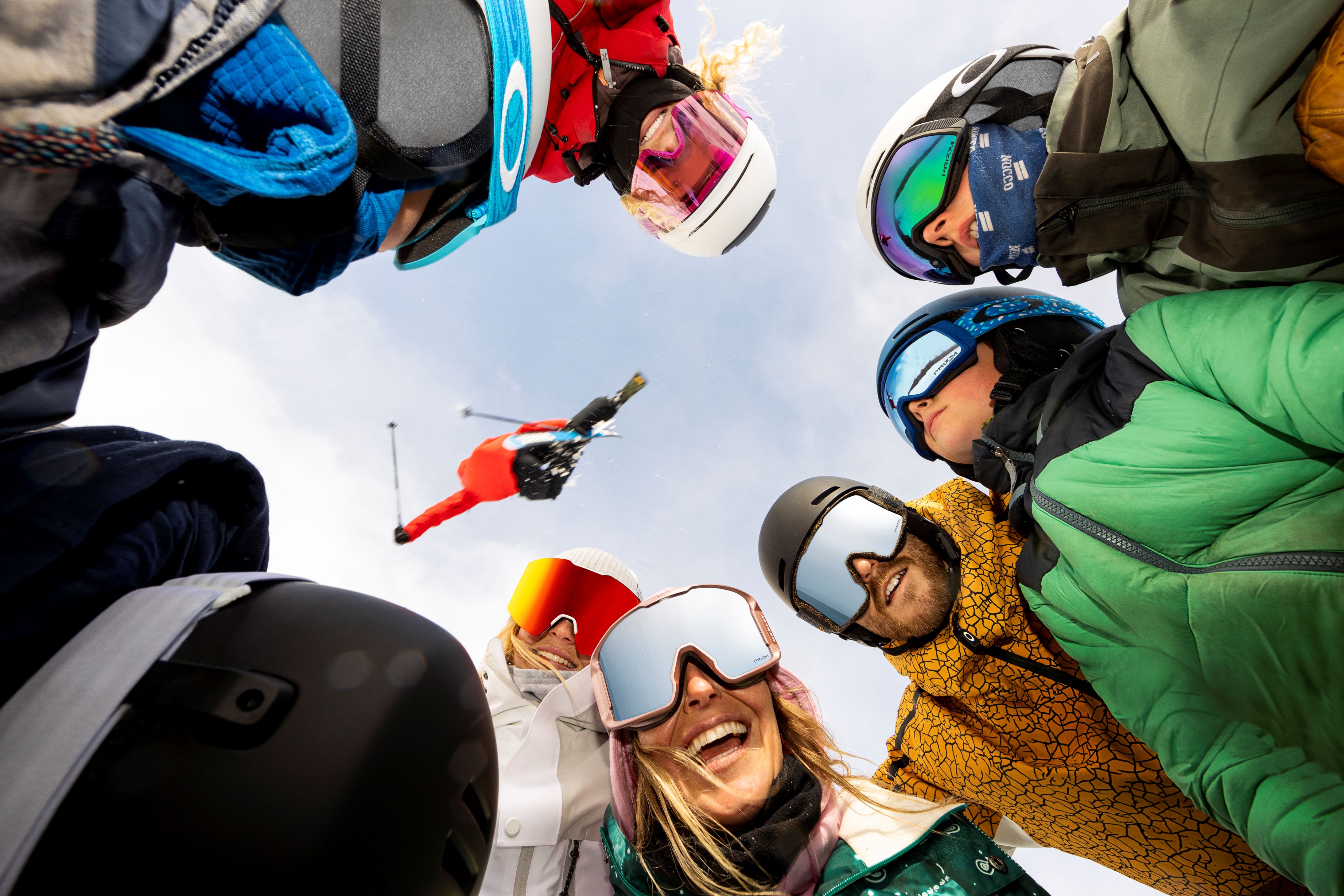 OAKLEY® COMMUNITY DAYS RETURN TO THE PERISHER SLOPES
(29th July - 1st August)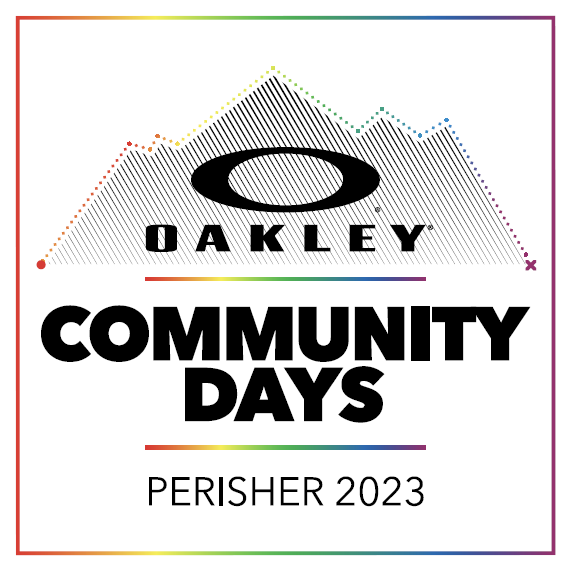 Perisher Valley, NSW — Oakley® is bringing its Community Days to Perisher this weekend!
Snow fans and visitors to Perisher will be able to ride along with some of the world's most exciting snow athletes, as well as test the iconic Oakley Prizm™ Lens Technology on the mountain.
The action-packed weekend will showcase the best of Oakley snow gear, accessories and outerwear in Australia's favourite snow resort, Perisher. Oakley events will include a variety of on and off mountain experiences including an Oakley kit demo tent, an Oakley scavenger hunt where visitors will be in with a chance to secure a goodie bag of Oakley product, an ice sculpture reveal, and the highly anticipated athlete-led community run on Saturday afternoon.
Alison Ible, Senior Brand Manager, Oakley said: "The Oakley Community Days are a chance for our brand to get amongst the snow community. The weekend is a celebration and gathering of snow lovers of all levels. We get to hit the slopes with Team Oakley Athletes, whilst getting the opportunity to put new gear to the test, see our kit in action, and of course gather a bunch of good people together for a good old fashioned shred session. We're excited to be in Perisher this season, and can't wait to take over the mountain for the weekend with plenty of activity happening on and off the slopes. If you're in town during the last weekend of July, be sure to check out our Community Days. You won't regret it."
Maddi Ventura, Field Marketing Manager at Perisher: "We're excited to welcome Oakley to Perisher for what is sure to be a really fun weekend! We're looking forward to celebrating our continuing partnership by putting on some awesome events for guests in-resort."
With a focus on involving local snow community, joining visitors will be world class Oakley athletes include snowboarding prodigy, world record holder and Olympian Valentino Guseli, Australian freestyle skier and Olympic gold medalist Jakara Anthony, Olympian and Winter X-Games snowboarder Jesse Parkinson, Chinese Olympian snowboarder Rong Ge and surf legend and Olympian, Julian Wilson as they join the Oakley Community Days to tear up Perisher's award-winning snow parks.
Valentino Guseli, world record Oakley snowboard athlete quote: "I've been hitting the slopes at Perisher since I was a toddler, and it's where I actually set foot on my first snowboard. I'm incredibly proud to be a part of the Oakley family, and being able to enjoy the mountain with friends, family, fellow athletes, and the snow community is what this sport is all about. Oakley has been hugely influential in my snowboarding career to date, and I can't wait to soak up the good vibes of the Community Day."
Protect your eyes from the sun: Oakley Goggles are equipped with Oakley's industry leading Prizm Lens Technology that provides increased visibility and optimised peripheral vision. Created through decades of world-class lab and field testing, Prizm Lens Technology dramatically enhances detail to provide ultra-precise colour tuning, designed for specific environments as it tunes in colour to help tune out distractions. Prizm lenses highlight the details you need to see and minimise the ones you don't. Simply put, it enhances any and every experience.
Break away from the daily grind, get ready to witness incredible displays of talent from seasoned pros, and enjoy the Perisher mountain air with Oakley during the 29th July - 1st August. Meet the pros, check out fresh gear, soak up world class tips and tricks, enjoy good music and take part in one hell of a community run to top it off, Oakley looks forward to seeing you on the Perisher slopes.
For more information on the Oakley Perisher Community Days visit https://www.perisher.com.au/plan-your-trip/activities/oakley-demo-days for all the events.
For further information about Oakley, please visit Oakley.com and follow @OakleyAustralia
OAKLEY PERISHER COMMUNITY DAYS
SATURDAY JULY 29TH
9:00am: Scavenger Hunt
9:30am: Oakley demo tent open (Oakley Tent, Tower 3, Quad Express Chair)
11:00am: Sticker giveaways at the Oakley ice sculpture
12:30pm: Oakley Chill Zone, Games
2:00pm: Meet the athletes (Oakley Tent, Tower 3, Quad Express Chair)
2:30pm: Community ride with the pros (Meeting Point; Quad Express Chair)
SUNDAY JULY 30TH
9:00am: Scavenger Hunt
9:30am: Oakley demo tent open
10:00am – 1pm : Oakley Perisher Parks Showdown (Location tbc)
1:30pm: Oakley Chill Zone, Games (Oakley Tent, Tower 3, Quad Express Chair)
MONDAY JULY 31ST & TUESDAY 1ST AUG
Oakley Perisher Parks showdown
About Oakley, Inc.
Established in 1975 and headquartered in Southern California, Oakley is one of the leading product design and sport performance brands in the world. The holder of more than 900 patents, Oakley is a culture of creators, inventors, idealists and scientists obsessed with using design and innovation to create products and experiences that inspire greatness. This philosophy has made Oakley one of the most iconic and inimitable brands on the market, with products that world-class athletes around the globe depend on to compete at the highest level possible. Oakley is known for its High Definition Optics®, which features unparalleled optical clarity and precision along with impact resistance and UV protection, incorporated into all of the brand's sun, prescription eyewear and premium goggles. Oakley extended its position as one of the world's leading sports eyewear brand into apparel and accessories. Oakley has men's and women's product lines that appeal to Sports Performance, Active and Lifestyle consumers. Oakley is a brand of EssilorLuxottica. Additional information is available at www.oakley.com.
Oakley® and Prizm™ are trademarks of Oakley, Inc.
© 2022 Oakley, Inc. All rights reserved.