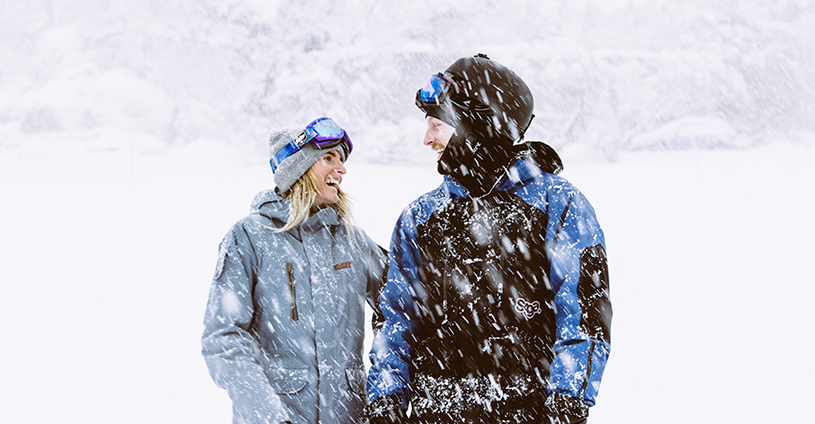 STORM HITS PERISHER WITH 10CM OF SNOW AND PLENTY MORE TO COME
For Immediate Release: Friday 10 July 2015
Perisher, Australia's favourite and largest ski resort has had a taste of the storm predicted to bring huge snowfalls to the resort.
A massive storm is moving over the mountains and freezing temperatures means that Perisher has ideal conditions for significant snowfalls over the coming days. This morning the beginnings of the front delivered 10cm of snow across the four resort areas of Perisher Valley, Blue Cow, Smiggin Holes and Guthega.
Perisher's Mountain Operations have been following the front closely, preparing the resort to make the most of the predicted snowfalls.
Matthew Klemm, Perisher's Grooming Manager said "Everyone's been watching this front coming and it's great to see that it is delivering for us already. The next week will offer some really great skiing around the resort on all this new snow".
Perisher guests can stay updated on the snowfall, weather and road conditions on Perisher's website and mobile app, which offer live updates on current lift and terrain status along with snow, weather and road conditions. Check out perisher.com.au for all the latest information.
When a storm like this hits the region, Perisher advises guests to make use of the Skitube, the safest way to travel to Perisher. The Alpine and surrounding areas are due to experience an intense weather system with snow forecast to fall at low levels over the weekend and high winds developing, and it's best to make use of free parking at Bullocks Flat terminal and catch the Skitube to Perisher and Blue Cow to enjoy the new snow.
Stay updated on the snowfall and all conditions on Perisher's website and mobile app, which are updated daily. Check out the snow cams for a live feed of Perisher's four resort areas, or sign up to the Perisher Snow Report and have it delivered to your inbox every morning.
With the large cold front coming through, now is the time to plan a visit to Perisher. Perisher is giving guests five days on the snow for the price of four. 5 for 4 packages are valid across a wide range of lift tickets, lessons and hire throughout the four resort areas for adults, teens and kids. To take advantage of this offer guests have to book online at perisher.com.au seven days in advance.
Perisher Media Contacts: Richard Phillips (02)6459 4528; Samantha Hales (02)6459 4517; Perisher PR (02)6459 4523