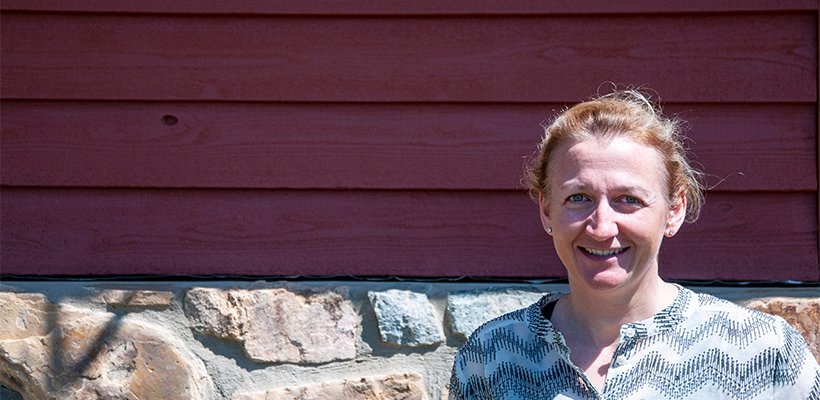 When it comes to development and progression of skiing and snowboarding there is nothing quite like Perisher's Winter Sports Club. Offering season long programs the Winter Sports club looks to improve and encourage those passionate about their time on snow. The position that oversees the smooth running of the program is the Winter Sports Manager.
Extensive experience in management, competition and coaching makes for the ideal candidate. Ali Bombardier ticks all the right boxes! We welcome Ali with open arms and we are excited to see the continued success of the Winter Sports Club and its members under her watchful eyes.
We recently caught up with Ali to ask her a couple of questions.
Congratulations Ali! Welcome to Perisher's Winter Sports Club! What are you looking forward to most about your new role?
Thank you, happy to be back and excited for the winter ahead! After being the Race & Events Department Manager at Perisher for the last little while, setting courses and running events for the Winter Sports Club, I am excited to become even more involved for the upcoming winter!
You've previously worked as a part of the Winter Sports Club as a head coach. Tell us about that.
Yep, I've previously worked within Perisher's Winter Sports Club as the Alpine Head Coach. I enjoyed overseeing the development of young alpine racers, helping them learn skills from entry level right through to FIS competition level.
And you have also had other high level coaching positions overseas?
Yeah I've had a couple. I was a FIS Program Head Coach at the Mammoth Mountain Ski team and I have also spent time coaching for the Australian Alpine Paralympic team. In both these roles I travelled, trained and mentored athletes in the lead up and during high level competitions including FIS Continental Cups, World Cups and World Championships. I gained valuable insights and experience into the pathways for athletes both here in Australia and overseas.
You recently lead the preparation and operations of the 2019 FIS Freestyle World Championships in Park City, Utah. Where else have you been exposed to such high level competition?
Well after coaching for the Australian Alpine Paralympic team I spent time working at Copper Mountain in Colorado where I oversaw the running of FIS NorAms and Grand Prix events for Alpine, Freestyle and Snowboard events. Then after this I became the Alpine Race Director for World Para Alpine Skiing where I oversaw the running of World Cups, World Championships & Paralympics.
Tell us about your experience with kids. Is there a story that stands out from your experience working with kids?
As well as working at Mammoth & Perisher, I was also a Development program coach for Perisher. I'll never forget my first group of little devos. On the first day they were falling off the T-bar before the first tower, by the end of the season they were skiing Excelerator faster than me!
That's awesome! Finally, is there anything else you would like to share with your new Winter Sports Club family?
There is nothing quite like being a part of a coaching program like this, I'm thrilled to be part of the Winter Sports Club community and I look forward to building strong foundation of skills with all our athletes and watching all of the progression throughout the season. See you on the mountain!
Assisting Ali throughout this season will be the Head Coaches for each of the Winter Sports Club programs. These staff include;
Alpine/Ski-Cross Head Coach – Christian Geiger
Moguls Head Coach – Josh Himbury
Snowboard Head Coach – James Barbe-Winter
Freeski Headcoach – Hayden Arscott
2019 Winter Sports Club Programs are on sale now! Buy early and save! Secure your spot today!