With less than 50 days until winter, the temperatures are dropping and on site for the NEW $4.2 Million Leichhardt Quad Chairlift is full steam ahead! The construction team has been busy preparing for the arrival of the new lift towers and as soon as they arrived it was Go! Go! Go!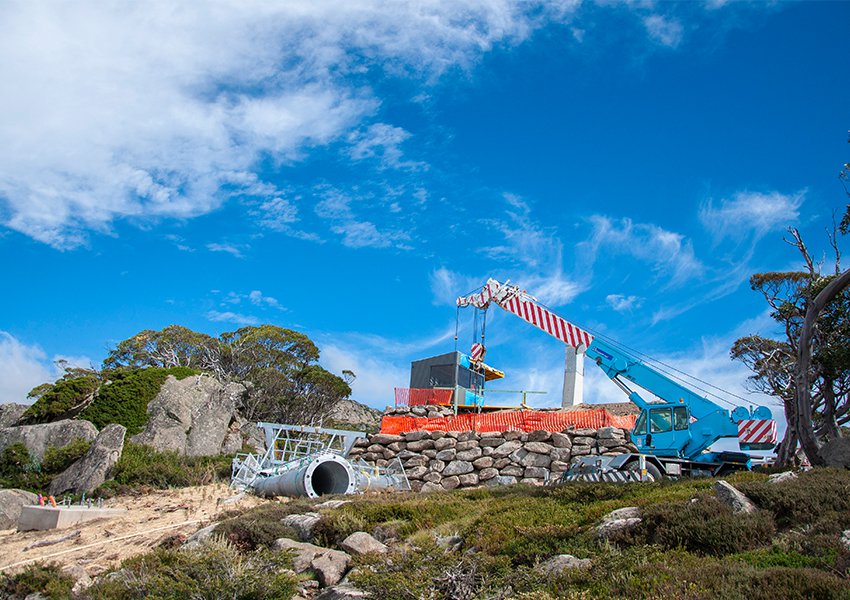 So, what has been happening? Extensive work on top station has the unload area taking shape. Top and Bottom Station Masts that house the new chairlifts Bull Wheels have also been constructed.
Over the past couple of weeks new chairlift towers, Bull Wheels & other components have arrived.
These lift componenets are make specifically to size & shipped directly to Perisher from Doppelmayr.
From here the parts are unloaded & assembled on-site at Perisher.
With Foundations and Masts for all 6 towers prepared and ready for towers to sit upon it is time to call in the heavy machinery!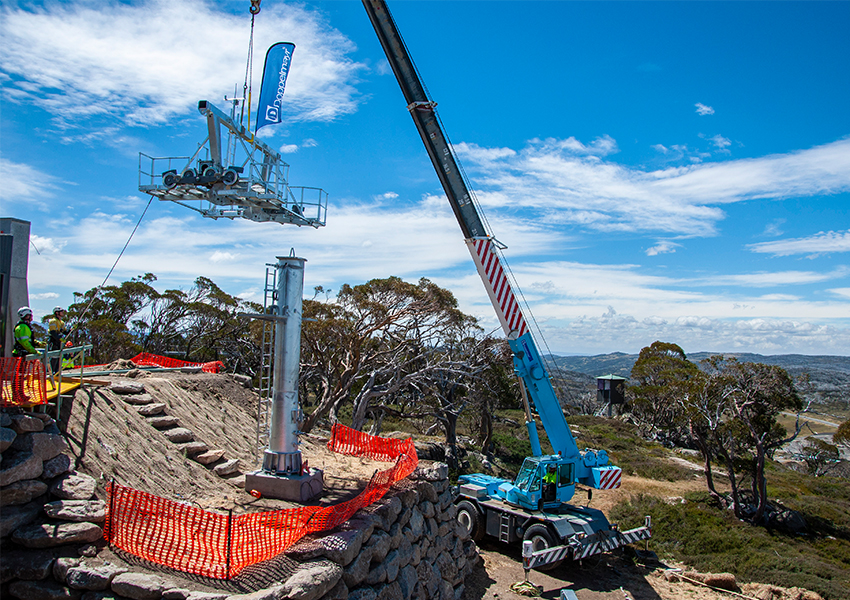 Both crane and helicopter services have been used to install the 6 new lift towers.
Once the tower is standing tall, the Cross-head (where the cable sits) is installed onto the top of the tower. It's all really fast paced and exciting stuff!
Towers 5 & 6 were transported to top station via truck and lifted into place using crane.
Towers 1-4 were not accessible by crane, so a Helicopter was used to lift the towers directly from the storage area in the Perisher Car Park and transported to the Leichhardt site.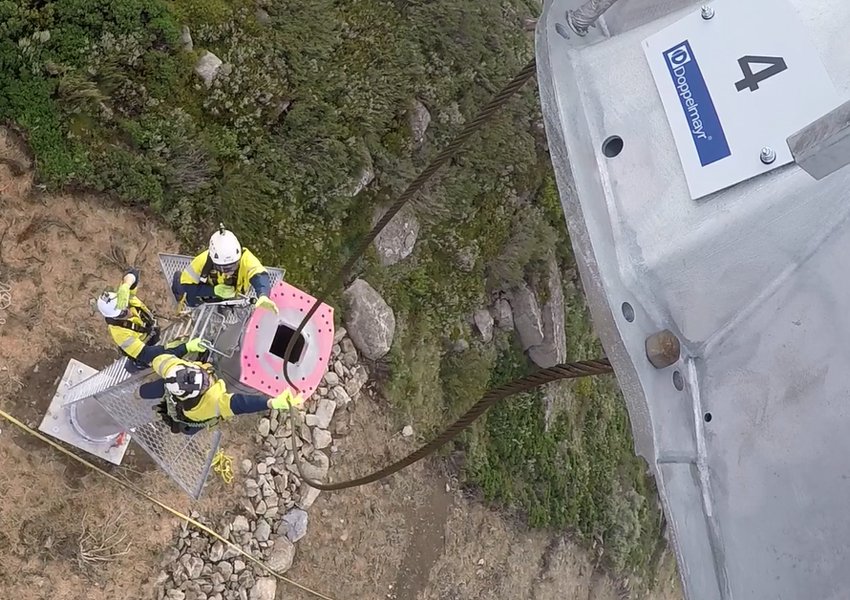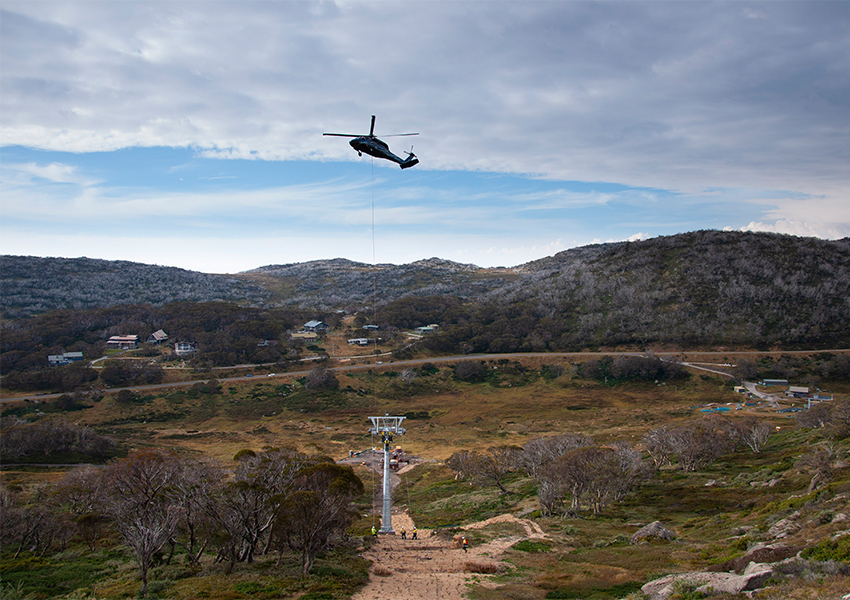 So, what's next? The construction team will now focus on station Masts and Bull Wheel installation, along with the construction of the operators (lifties) huts at both top and bottom stations.
Winter is on its way, get excited the new chairlift will increase lifting capacity in the Leichhardt area by a whopping 75% to give access to the awesome terrain on offer including Powder Ridge, The Cleft, Snowy Trails and the Leichhardt Terrain Park.
The project will also see snowmaking installation from Happy Valley T-Bar to the base of the new chair.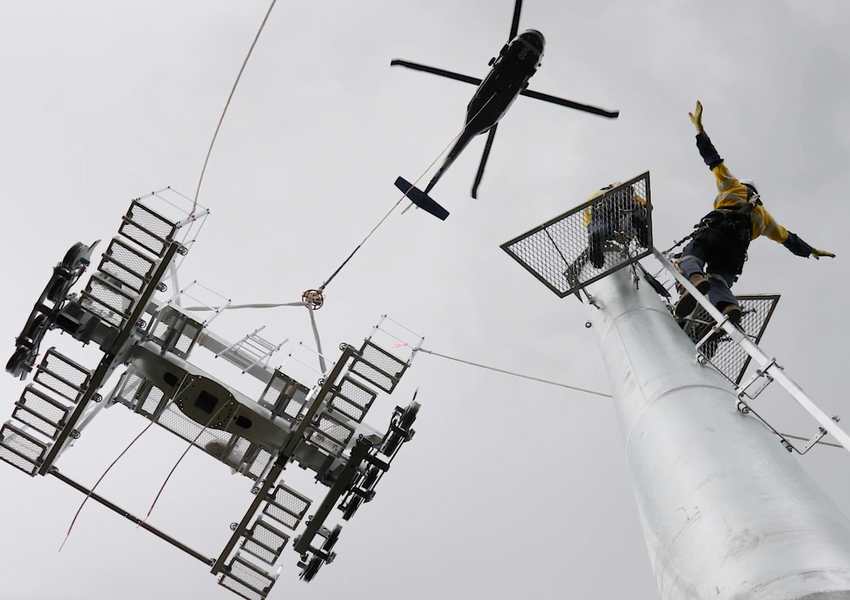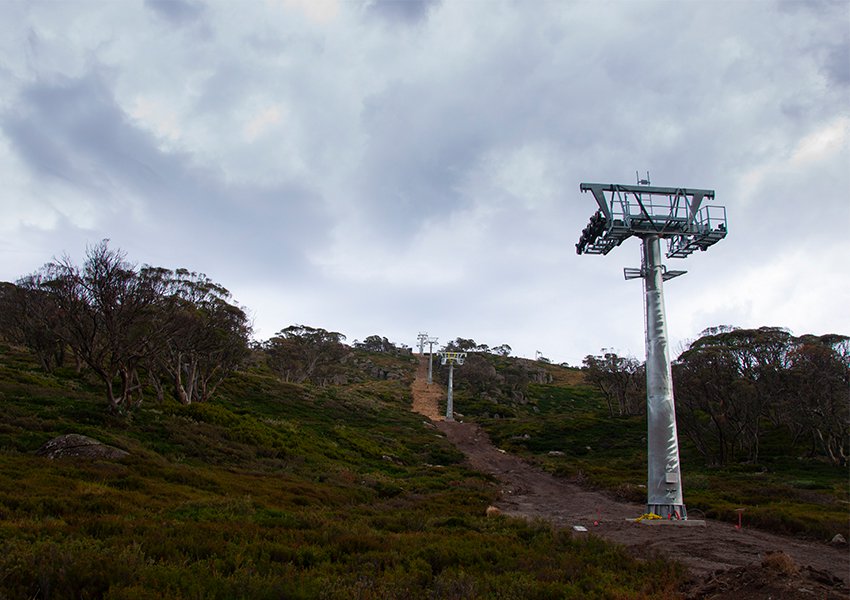 Yet to lock down your Epic Australia Pass!? With less than 50 days until the beginning of winter there is no better time to purchase the best value season pass for Australians! The Epic Australia Pass connects Perisher, Falls Creek and Hotham (subject to closing and certain approvals) with Whistler Blackcomb, Hakuba Valley Japan, Rusutsu Japan and the Best of the U.S. Ski and board year-round in four countries, all on one incredible pass.