Perisher, Australia's Largest and Favourite Ski and Snowboard Resort has won the Excellence in Sustainability category at the recent Snowy Monaro Business Awards.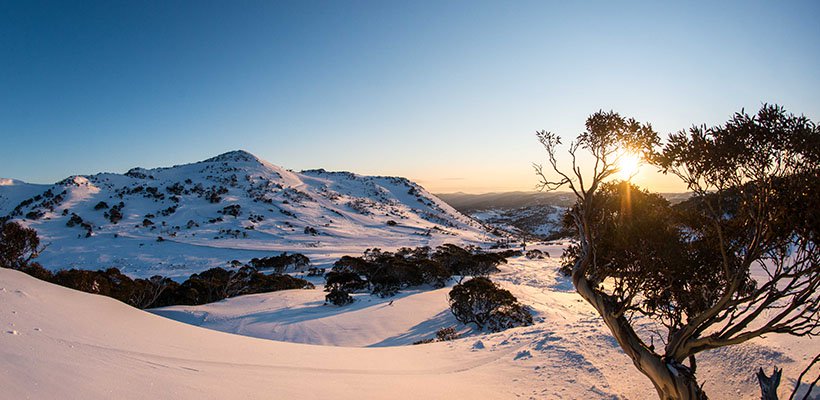 In 2017 Vail Resorts announced its Commitment to Zero which includes; (1) zero net emissions by 2030, (2) zero waste to landfill by 2030 and (3) a zero net operating impact to forests and habitat. Since this announcement the team here at Perisher, led by the Environmental department have been working hard to change procedural and operational practices to achieve a commitment to zero.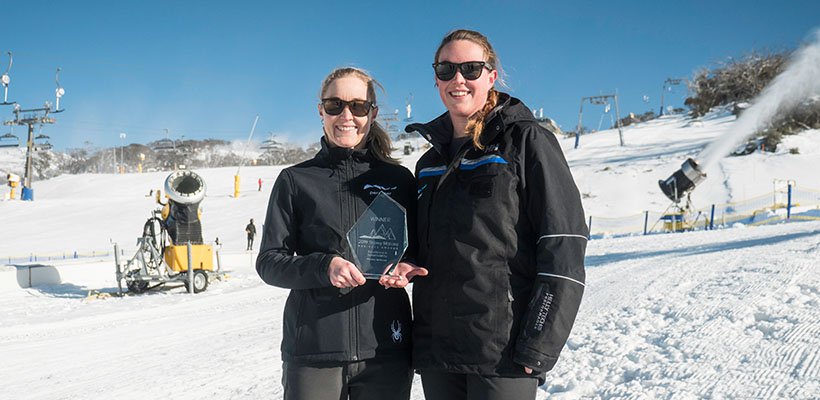 Tanya Bishop, Perisher Environment Manager about the Excellence in Sustainability award - "It's an honour to be recognised for the effort the entire Perisher team makes across all areas of the business as we work together, as a team, towards our Commitment to Zero goals."
A lot of hard work has gone into winning this award, check out some of the great projects we have been working on below: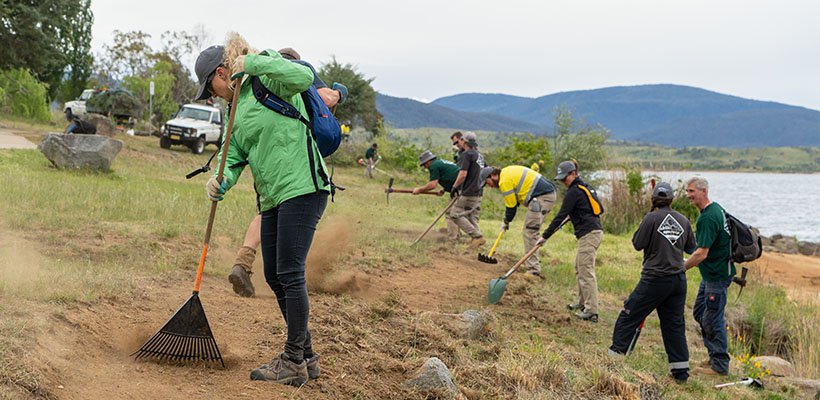 Epic Promise Day is a local initiative that connects Perisher staff with the local community through positive environments projects. In addition to the community projects EpicPromise Day is a Zero Land-fill event, Perisher source recyclable and compostable products for use on the day .
Leichhardt Initiative, an innovative rehabilitation practice that was trialled on the Leichhardt Chairlift site over summer. This project involved saving a precious soil type from one area of construction to assist in the rehabilitation of another area. This process should help speed up the recovery of the native vegetation.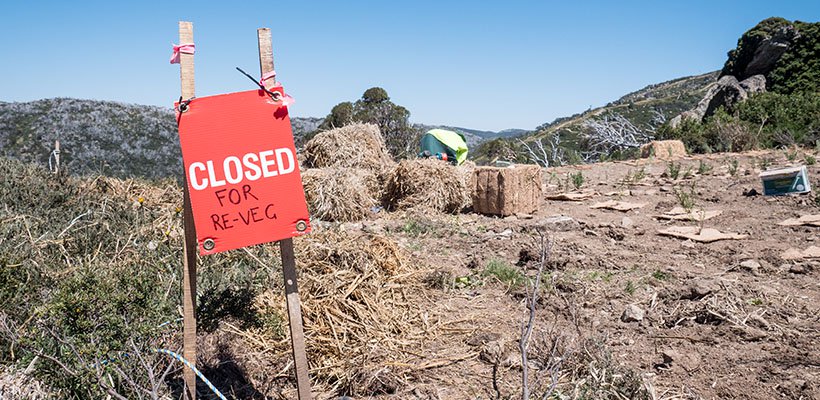 Waste management has also been a focus with better signage on bins being rolled out to assist guests in separating waste, intern diverting more waste from landfill. Innovative waste streams such as organics, batteries and e-waste are also being expanded throughout the Resort. A trial is currently underway at Blue Cow Bistro where guests can separate their own waste into organics, recycling and landfill – your chance to get involved!
You will also notice we have begun the removal of single use plastic, such as straws, replacing them with reusable products. Other single-use items like sauce packets are also being replaced with bulk-reusable dispensers.
Here at Perisher we are working hard to honour our Commitment to Zero - we ask all of our guests to help us, and support us as we change our environment!