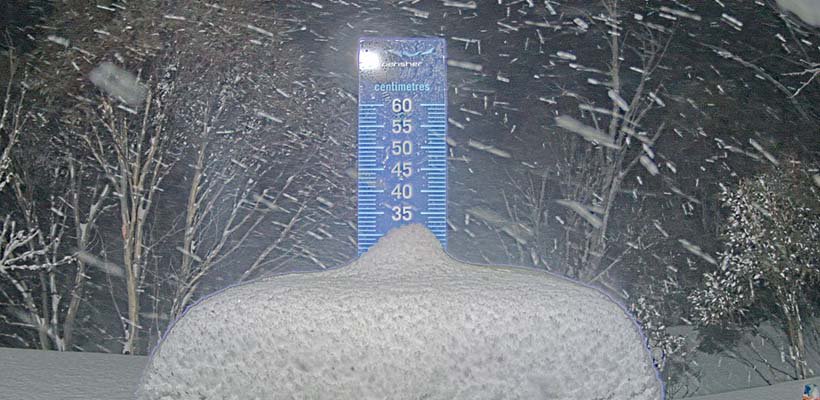 Say hello to Perisher's snow stake! It clears itself every 24 hrs and comes complete with its own snow cam, so you can track how much snow we get, no bull!
To celebrate the new snow stake we're giving you the chance to win big through this next snowfall!
The storm of the season is here and we've listened to your feedback and developed the Perisher Snow Stake to let you be the judge.
If you can predict how much snow we get from this storm as shown on the snow stake and get it right, you and a mate will win a set of skis or a snowboard each!
Here's the nitty gritty:
Simply comment on our snow stake posts with your prediction for the combined total snow stake readings for Thursday to Monday and tag a mate on Facebook or Instagram and you'll be in the draw to win a Burton Snowboard or a set of Volkl skis for you and your mate of your choosing from Slopestyle Mountain Sports
We will announce the winner on Monday 12 August at 1pm and entries close 11.59pm Saturday 10 August.
The Perisher snow stake is situated at 1,800 metres in an area away from snowmaking with a northerly aspect. The snow stake will be cleared every day at 9am
---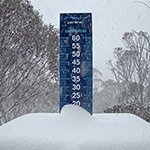 Date: Thursday 8 August
Time: 9:00am
Reading: 13cm
Snow Stake Storm Total so far: 13cm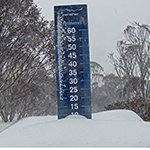 Date: Friday 9 August
Time: 9:00am
Reading: 10cm
Snow Stake Storm total so far: 23cm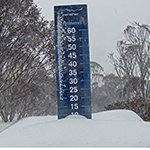 Date: Saturday 10 August
Time: 9:00am
Reading: 17cm
Snow Stake Storm Total so far: 40cm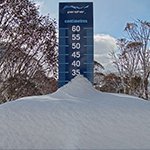 Date: Sunday 11 August
Time: 9:00am
Reading: 25cm
Snow Stake Storm Total so far:65cm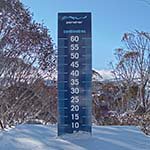 Date: Monday 12 August
Time: 9:00am
Reading: 5cm
Snow Stake Storm Total so far: 70cm
Snowstake Storm Total Compeition Total: 70cm
Winner: Tom Cowen who predicted 70cm for the storm! Tom & his tagged friend Matt Bridges.
Tom was selected at random from 16 participants that also predicted 70cm.
Terms & Conditions
Entries close at 11.59pm, Saturday 10 August 2019
Perisher staff are ineligible to enter the competition
If multiple guests predict the correct cumulative snowfall reading from Thursday through till Monday. A random draw will be conducted of those that predicted correctly to determine the winner.
The winner will be contacted at 1pm on Monday 12th August.
Limit one entry per person.