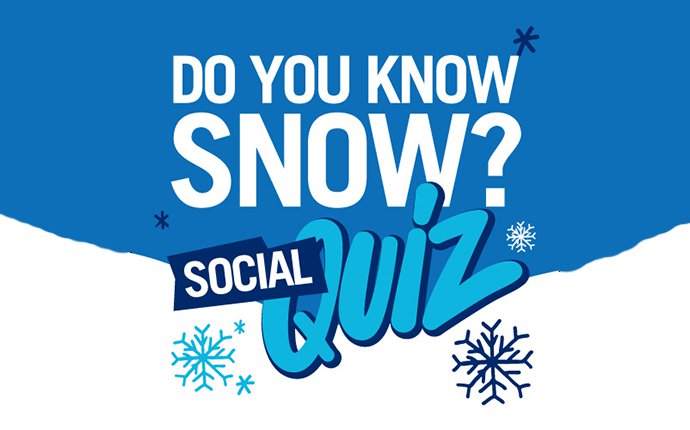 2 September 2021 - How well do you know snow?
Are you feeling the call of the mountains x1000 this week?
We know it's tough being kept away from our fresh mountain air and we feel your pain. So, let's stay connected through our shared love of all things snow.
Join us weekly to test your knowledge of snow, mountains, skiing and boarding, and Perisher. We'll also let you know what content we've been consuming to keep answering the call of the mountains while in lockdown.
So without further ado, here's the week one breakdown:
Question 1: What is surface hoar?
Surface hoar is essentially the winter equivalent of dew. It's feathery frost crystals that form on the surface of the snow, generally during clear, humid and calm conditions.
Question 2: How is it formed?
During these clear, humid and calm conditions, snow in the shade or overnight radiates heat away from the snow's surface causing it to become very cold. Warm air holds more water vapor than cold air, which means the vapor from the warm air above the snow condenses onto the surface of the snow to form surface hoar, aka. Fancy frost!
Question 3 When did Blue Cow open?
The resort area opened in July 1987. Learn more about Perisher's history, including where Blue Cow's name originated!
Question 4: What is the current natural snow depth?
The current natural snow depth as measured at Spencers Creek is 161.1cm. Hands up if you're taller than 161cm?!
Question 5: What is being performed in this image?
A Safety Grab, meaning the skier's outside hand is grabbing the outside of the ski/binding.
Question 6: What do we call parallel wave-like ridges on snow caused by wind?
Not to be confused with the contents of a sandwich (salami), Sastrugi are wave-like patterns formed on the surface of the snow by erosion from wind. They usually lie along ridges perpendicular to the prevailing wind, steeper on the windward side and sloping to the leeward side. Sastrugi will test your riding skills, and are a distinguished 'wabi-sabi' element of skiing and boarding in Australia.
Have we left you wanting more? Tune in to our social channels for next week's instalment, and in the meantime pick up this call from the mountains by watching Blind Faith, an inspiring story by Whistler Blackcomb.
A big thanks to Snowy Mountains Backcountry for consulting on these questions to ensure that all relevant science lingo has been used correctly!