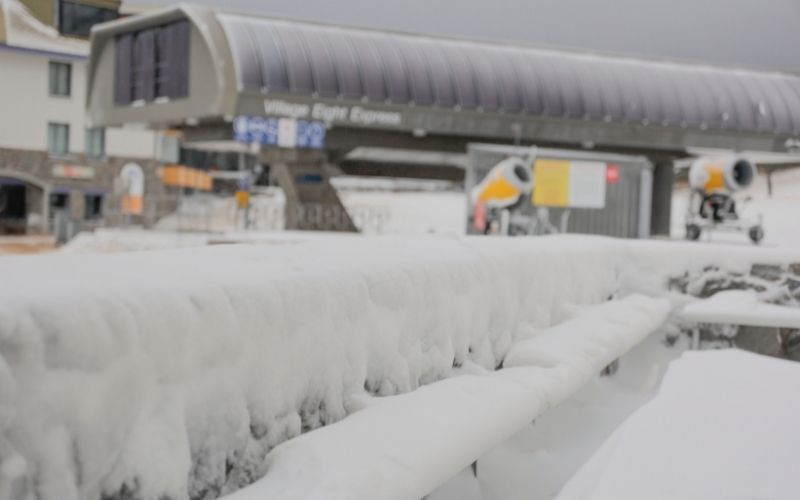 7 May 2022 - First flakes of 2022!❄
It's a cold and snowy morning here at Perisher today! With temperatures dropping to -3.9C last night the whole resort has been dusted with the first flakes of 2022. With the forecast showing low temps and snowfall it's a flash forward to winter - and we're stoked!
Our snowmaking team is working hard to make the most of mother nature's surprise gift to create a solid base for the season.
This getting you hyped for winter? Don't miss out on skiing and boarding this season, buy your Epic Australia Pass today before prices rise on 31 May.
Check out our mountain dusted in snow overnight.