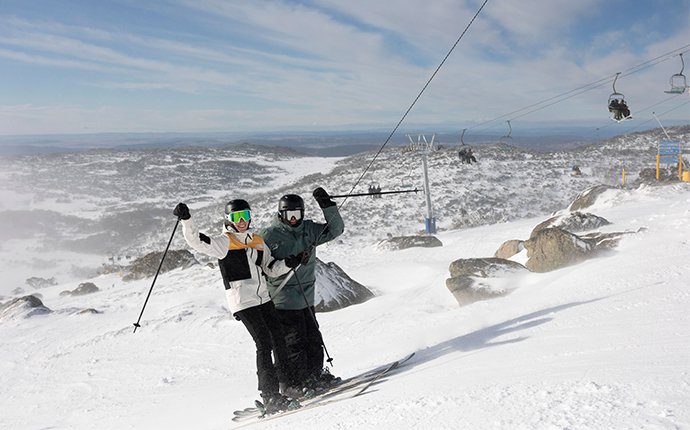 4 July 2022 - Keep your snow holiday fresh with these tips to help you explore more of the resort and always start your day with your best foot forward.
For times when conditions are less than ideal

Start at: Smiggin Holes
Make the most of: Sheltered tree runs. Trees offer wind protection and provide contrast during low visibility days. You can also find some great powder stashes between them.
Explore more: Catch the Link T-Bar to Perisher Valley and choose mid-mountain runs such as the Leichardt Chair and Lawson T-Bar.
For times when you've slept in
Start at: Skitube
Make the most of: Ample free parking and a quick 10-minute trip up the mountain. On popular days such as the weekend, you'll need to arrive early for the best spot when driving to the resort. If you're leaving later in the morning, Skitube will save you time so you can hit the slopes faster.
Explore more: Exit the Skitube Terminal and head straight to the Quad Express Chair. Or catch Skitube all the way to Blue Cow to ride Terminal Chair or pop over to Guthega
For Bluebird Days
Start at: Quad Express then head straight to Sun Valley T-Bar
Make the most of: Wide open spaces and fresh tracks out wide with a dream worthy view! When conditions are elite take a less travelled path, make the most of our T-Bars. We'd recommend lapping the breath-taking views of Vista. Head on out over to Mt Perisher with laps down Vista, then across out wide to Eyre and take it all in.
Explore more: Pop over to Sun Valley to explore some great terrain off the side of Mt P, then keep on heading across out wide to Eyre.